Bruxa: The Myth Explained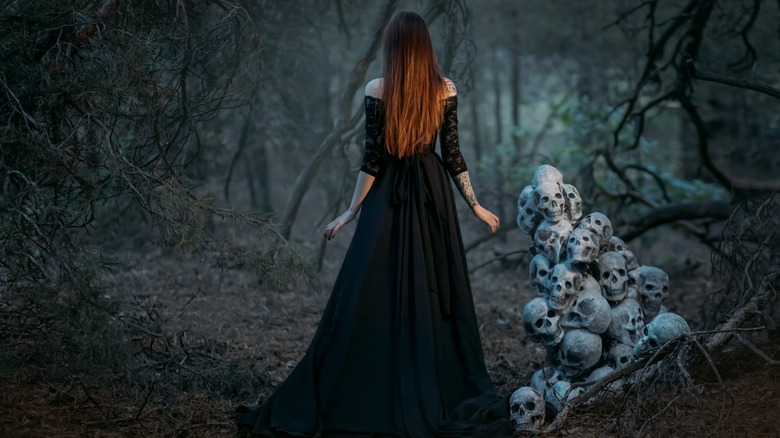 Ironika/Shutterstock
One of the hottest trends in pop culture in recent years has been vampires. From bestselling book series like the Twilight Saga and The Black Dagger Brotherhood to the Underworld films or tv shows like "Buffy the Vampire Slayer," people love them some vampires. Though we may be obsessed with them today, legend of these undead creatures dates back thousands of years and spans diverse cultures. For example, in the hit fantasy book series (and now Netflix show), "The Witcher," the story features a specific type of female vampire known as the Bruxa. And Bruxsa (the plural of the singular Bruxa, which you may have also seen spelled "Bruja") differ from your "typical" vampire in many ways. 
Generally speaking, when we picture a vampire today, you probably think of something like Bela Lugosi in the 1931 film, "Dracula." These days, however, portrayals of vampires are often very different and the Bruxsa are a great example of this. A Bruxa is a creature of Portuguese mythology and is essentially a woman who has turned herself into a vampire using witchcraft, reports Game Informer. The original myth states that they drink the blood of babies and can shapeshift into various animals, like ducks, geese, or rats. Only steel or iron weapons could repel them, and since children were the most vulnerable, some slept with scissors under their pillows, in case a Bruxa should attack.
Portuguese legend brought to life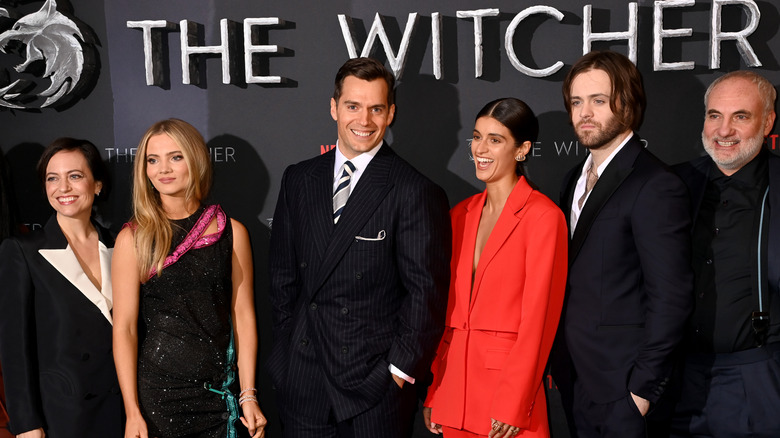 Dave J Hogan/Getty Images
This particular portrayal of vampires has been thrust into the spotlight due to the previously mentioned book series, The Witcher, being turned into a Netflix series. The first season of the series followed Geralt of Rivia, portrayed by Henry Cavill, on his monster-slaying adventures and was extremely popular among viewers. Almost immediately there were calls for a Season 2, and Netflix delivered. It is in this new season that we get introduced to Vereena, a Bruxa who crosses paths with Geralt during his new journey.  
Per CBR (and in keeping with part of the Bruxa legend), Vereena's physical appearance changes numerous times during the new season. One of her animal forms resembles a bat with pale skin, while in other scenes she is described as more ghost-like when she looks human. This Bruxa differs from the legend as she also has a powerful scream and the Witcher must use a silver sword instead of steel to protect himself. However, despite her portrayal as a bloodthirsty-witch-turned-vampire-shapeshifter-hybrid, it also appears she is also given some slightly more relatable qualities during this season. If you want to see more of Vereena, The Witcher Season 2 is now streaming on Netflix.