Here's Who Inherited James Brown's Fortune After He Died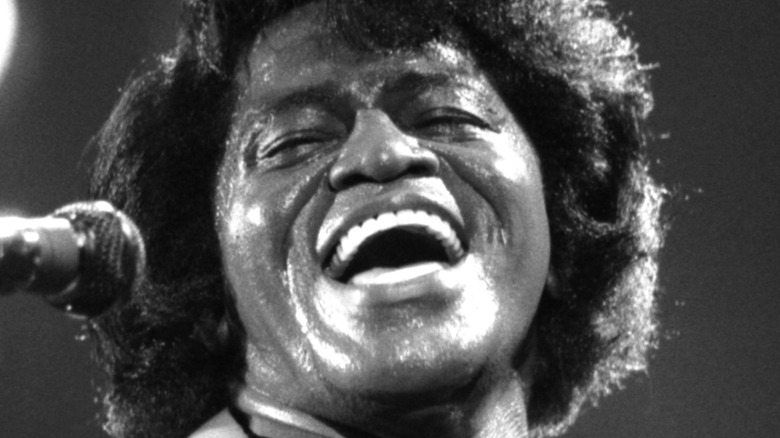 David Corio/Getty Images
The years since James Brown's death have been just as plagued by uncertainty as the mysterious events of his final night on earth. The Godfather of Soul died on Christmas Day 2006 after a sudden turn-around in his health that led many of his fans to think he was murdered, and led even the very doctor who treated him to ask, "What went wrong in that room?" He came in showing signs of having suffered a mild heart attack (probably caused by a bit of nose candy), but after some routine treatment, he was good enough to head home if he had wanted to. Then in the middle of the night, his heart stopped beating.
Fans may be waiting quite a while to discover what really happened that night, considering it took a decade and a half for his heirs to settle his estate. According to Deadline, it wasn't until July 2021 that a settlement was finally reached nearly 15 years after his tragic death. The hold-up was due to a complaint by Tomi Rae Hynie, the mother of one of Brown's children, who claimed without evidence to have been married to Mr. Dynamite when he died. Estimates for how much James Brown was worth when he died have varied over the years, some as low as $5 million and others as high as $100 million. But, who did that money finally go to? Let's take a look at the legal and financial mess he left behind and see.
James Brown left little to his family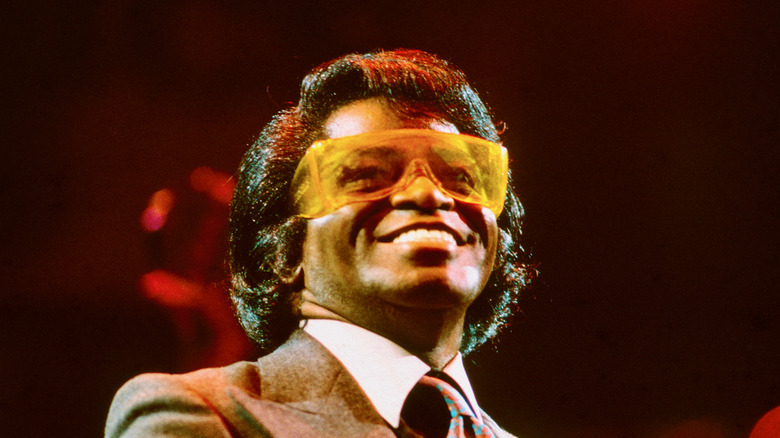 Steve Rapport/Getty Images
We'll start off by answering the question that's most likely on your mind: Hynie didn't receive a cent of James Brown's money after he died. According to The New York Times, that's because the South Carolina Supreme Court found that she was never his legal spouse, despite their 2001 marriage. Yes, they did have a wedding, but Brown reportedly began annulment proceedings after he found out she had still been married to another man when they got hitched. You don't get a nickname like The Hardest Working Man In Show Business for nothing, and Brown understandably didn't want to give any of his hard-earned cash to someone who had deceived him like that.
But she shouldn't feel too bad about it, for he left very little to the members of his family. His own children didn't even get any cash, but they did get some rather flamboyant outfits, as he entrusted to them a collection of his costumes and other personal items. The only actual number to have been reported was a $2 million endowment to his grandchildren for their university educations.
James Brown was a notoriously stingy performer, known for flashing an open had at his musicians right on stage, in the middle of a song, for a missed note or cue. Each flash meant a five-dollar fine. So really, his kids should be happy with their sequined blouses and thankful that he didn't somehow sue them from beyond the grave.