Why Danielle Colby Wouldn't Let American Picker Mike Wolfe Sell This Haunted Find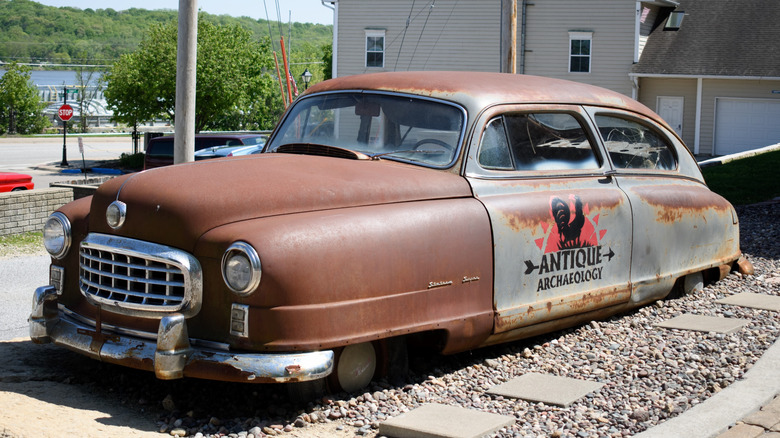 Caleb Jones Photo/Shutterstock
Along with all the odd objects and interesting antiques uncovered in the History Channel show "American Pickers," an important part of the series' appeal has been the chemistry between the primary pickers Mike Wolfe and Frank Fritz — although Fritz did leave the show and has since revealed feuding with Wolfe, per The Sun. Another part of that equation is colleague Danielle Colby, keeping tabs on the store and searching antique treasure troves and piles of junk for Wolfe and Fritz to explore.
In her time at Wolf's shop "Antique Archaeology," with locations in both Iowa and Nashville, per the store's official website, Colby has likely sold any number of fascinating objects. Some of the most unusual objects ever to turn up at Antique Archaeology include a collection of glass eyes, a fake mummified sideshow attraction, and some truly frightening papier-mâché clown heads. The purpose of the store, of course, is to sell items — but apparently with one exception.
There were personal possessions inside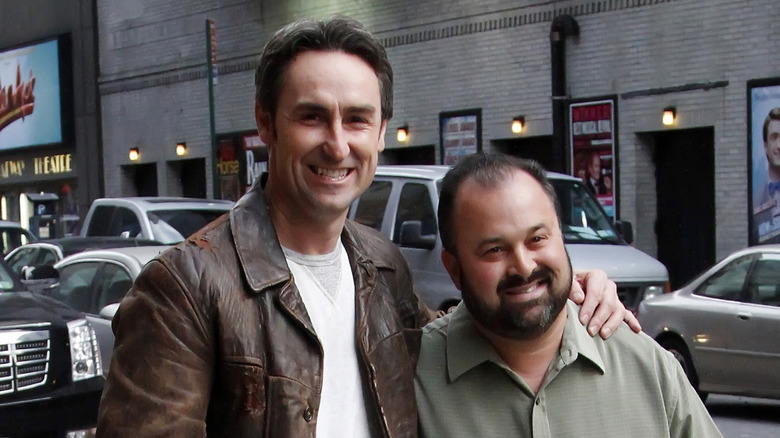 Debby Wong/Shutterstock
The object that Colby wouldn't let Wolfe sell was an antique foot locker. Although a foot locker doesn't sound very menacing at first, it's what was inside it that truly gave Danielle Colby a fright, as she recalled on the "The Sailor Jerry Podcast" (posted on YouTube) last Halloween. Wolfe had recently brought the locker into the store, purchased from a woman named Mary Reaver, and at one time, it had been the possession of Reaver's brother. For fun, Colby liked to entertain herself and her children by exploring the store after closing time, like they were hunting for ghosts. In one of these instances, Colby and her kids decided to open the locker. What they found really caught her attention.
As Colby recalled the incident, "We opened up Mary Reaver's trunk, and the vibe in the air got so crazy. As we're looking through the trunk — this is when [Wolfe] had just brought it in — there's this stack of letters that says 'Do not read. Private.' And there's also divination sticks, tarot cards, there's, like, her whole life." Colby told Wolfe, "You can't sell it [the trunk's contents]. It says 'Do not even read.' You can't sell this. And he was like, 'Okay, you're right.'" Colby was allowed to keep most of the discoveries, including personal letters from Reaver with occult content. Colby says, "I still feel [Reaver] to this day because I take her with me everywhere."