How American Pickers' Danielle Colby Really Feels About Frank Fritz's Exit
There's no more classic a History Channel duo as that of Mike Wolfe and Frank Fritz. The two had been with "American Pickers" since the show began in 2010, traveling with nothing between them other than the open road and an unescapable sense of wonder as they searched for the lost treasures of recent history. You could always find the two stuck awkwardly close in the confines of a van's front seat cabin while they traveled the back highways of the United States looking for "rusty gold," but in what some might call an "unfair twist of fate to the American public," Fritz will no longer be seen haggling and bundling items for our viewing pleasure.
Along with his disappearance from the show, it's doubtful you'll find Fritz behind the counter of Antique Archaeology in Le Claire, Iowa, either. In fact, it seems like he's finished with everything "American Pickers" as well as his former friend and co-host Mike Wolfe. It's a loss, but Frank has his reasons. The show might never be the same, and as for the rest of the crew? Well, the tattooed merchandise queen of the show, Danielle Colby, has some strong feelings about his departure.
Fame can change a person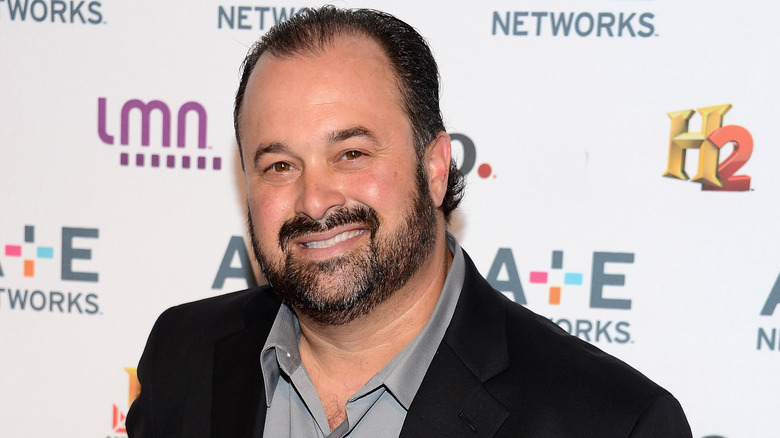 Dimitrios Kambouris/Getty Images
If you keep up on "American Pickers," you've probably noticed that Frank Fritz hasn't been on the show since March 2020, and this is for a number of reasons. To begin with, as Fritz tells The Sun during a July 2021 interview, he underwent surgery for back problems, and right after that, the COVID-19 pandemic hit the nation, closing down shop. Practically everything was on pause at that point, but that's only what kept him away then. It's not what's keeping Frank from coming back in the future. The picker blames his exit on co-star and show creator Mike Wolfe.
Fritz talks about his relationship with Wolfe declining as their fame rose, comparing himself to one of the background musicians in Aerosmith while Wolfe plays Steven Tyler. "The show is tilted towards him 1,000 percent. I can't even bend that far down to show you how much," Fritz said. Apparently, there's been a bit of a feud between the two for some time now. Fritz admits that Wolfe hasn't talked to him in two years, not even while he was recovering from surgery. He also thinks that Wolfe was gunning to get his brother into Frank's spot, though TMZ's sources say that's not going to happen. Either way, Frank won't be returning to the show.
Danielle chooses Wolfe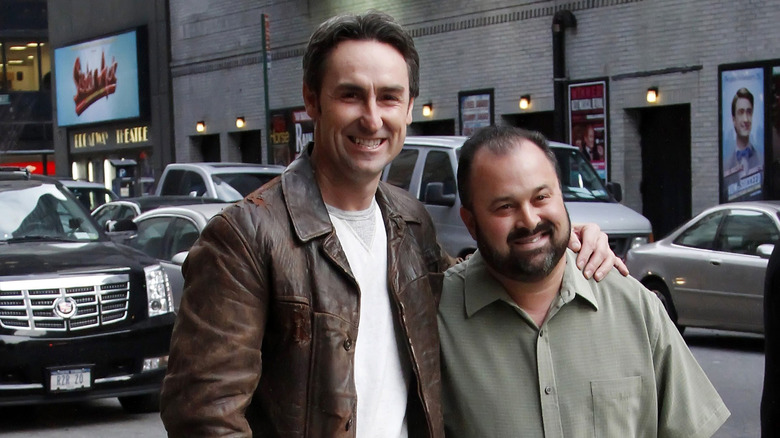 Shutterstock
TMZ's sources for "American Pickers" say Frank's exit has nothing to with his and Mike Wolfe's fallout, though his interview with The Sun makes it sound like he clearly thinks it does since he says returning to the show after not speaking to Mike for so long would be "hard." And if the fallout is to blame, then Danielle Colby is choosing Wolfe.
In an Instagram post just days after the Frank interview that informed the world of this feud, Danielle spoke her feelings about Frank's exit. She says she's proud of how the two conducted the show over the past 12 years, and she's "truly saddened for the loss of Frank on the show." She's also "sad" for Frank's struggles, but she says this in a way that could be ambiguously interpreted, as she follows it up by mentioning she has "many thoughts" she won't speak. Of course, she then speaks on the kinds of thoughts you think she's talking about in the previous line, saying Frank had caused himself a lot of pain and "we" must be responsible "for our actions when we cause instability or pain and suffering to others." There's probably a hint in there if you look hard enough.
Colby also believes her words are being twisted by tabloids, so she says she wants to say exactly what she means. "I hope everybody gets well. I hope everybody continues to love each other even through the hard s***," she wrote.