Why Stevie Nicks Loves Being A Gemini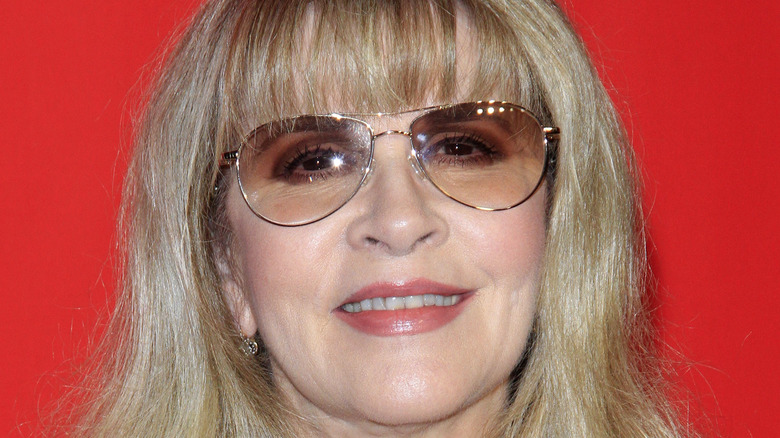 Kathy Hutchins/Shutterstock
Singer and songwriter Stevie Nicks has been an icon and trendsetter since the mid 1970s, both as a solo artist and as the frontperson for Fleetwood Mac. In addition to her often mystical, poetic lyrics, Nicks is well known for her witchy persona both off and on stage, often dressing in flowing, gauzy gowns, veiled top hats, and Victorian boots. She is often seen shaking a beribboned tambourine during performances to accompany herself on songs such as "Gold Dust Woman," "Dreams," and of course "Rhiannon," a song that (per Entertainment Tonight) she used to introduce during concerts by announcing "This is a song about a witch." The song was inspired by the book "Triad," which featured a powerful Welsh goddess named Rhiannon. Despite the fact that the character was not a witch, Nicks would go on to name her music publishing company Welsh Witch Music. 
In 2014, Nicks went so far as to appear as herself as a witch in a cameo on the television show "American Horror Story: Coven." She told the Los Angeles Times that she wouldn't have done so earlier in her career, noting, "In the beginning of my career, the whole idea that some wacky, creepy people were writing, 'You're a witch, you're a witch!' was so arresting. And there I am like, 'No, I'm not! I just wear black because it makes me look thinner you idiots.'" Nicks actually stopped wearing black for a time in order to tamp down the witchy rumors. 
Stevie Nicks credited her success to her astrological sign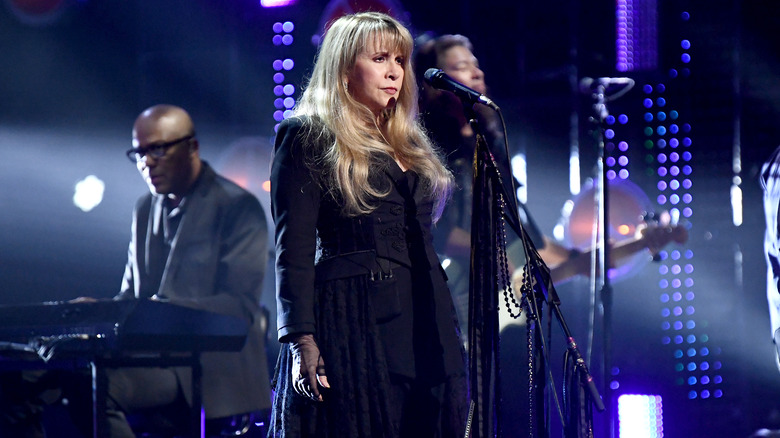 Dimitrios Kambouris/Getty Images
In addition to her witchy-but-not-really-a-witch persona, Stevie Nicks has spoken out about astrology and what it means to her to be a Gemini. She was born on May 26, 1948 in Phoenix, Arizona. In a 2016 interview with Rolling Stone, Nicks attributed her long successes as both a solo performer and as part of Fleetwood Mac to her astrological sign, saying, "I feel really blessed to be able to be the Gemini that I am and be able to hop back and forth between my solo career and Fleetwood Mac. My solo career is truly the reason why Fleetwood Mac is still together because I get bored easily." According to the Horoscope website, the sign of Gemini is represented by twins, Castor and Pollux, and is known for having two separate sides to display to the world as needed. Furthermore, Geminis have been called the "chameleon" of the zodiac, able to blend in to different groups and situations, which is indeed a useful trait for someone who performs both alone and in a group.
The site Astrotheme did a complete astrological portrait of Stevie Nicks and pointed out that in addition to her main, or sun, sign being in Gemini, Nicks' moon sign is that of Capricorn. Per Astrotheme, this is also a key part of astrology, and in Nicks' case, her Capricorn moon indicates that her emotions are easily channeled into her career and professional achievements. This also allegedly makes Nicks popular, particularly with women, who do make up a huge portion of her fan base, and eager to please audiences and crowds.