The Tragic Murder Of Tessa Majors Explained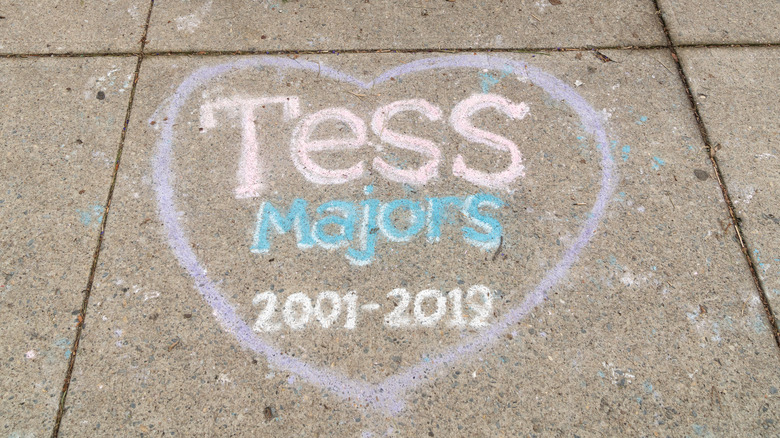 David Dee Delgado/Getty Images
On December 11, 2019, Tessa Majors, an 18-year-old Barnard College student was senselessly stabbed to death (via the New York Post). According to Time, Majors was a Charlottesville, Virginia native who had aspirations of being a journalist. Her father, Inman Majors, would later describe her as a "brilliant student" and a "voracious reader" who had "big dreams." People reports that she was also a talented musician who aspired to change the world. Devastatingly, this would never happen for the young freshman. On the day of her death, Majors was walking through Morningside Park, located near Columbia University and close to her own campus (per ABC News).
The Cut states that it was around 7 p.m. when Majors was approached by a few teenagers. They tried to steal her phone and money. A struggle ensued and Majors fought back and bit one of her assailant's fingers. Another assailant grabbed Majors and put her in a headlock. Per the Daily Mail, she was stabbed several times, including in the chest and heart. Her attackers immediately fled the scene. She walked up a flight of stairs and collapsed. Majors was transported to a hospital but succumbed to her injuries soon after.
Three teen suspects were arrested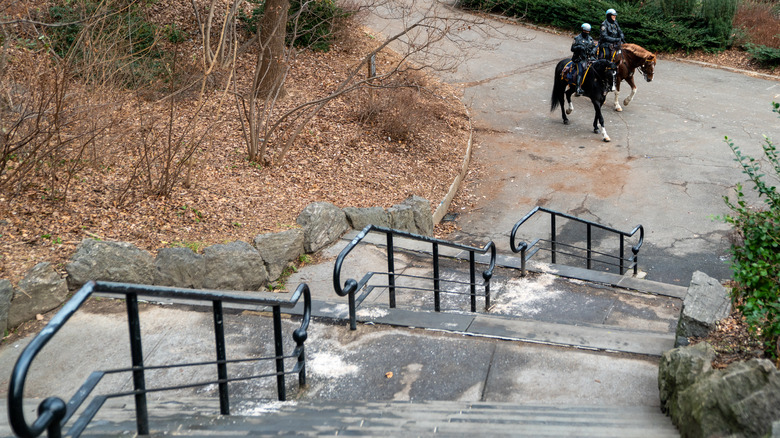 David Dee Delgado/Getty Images
According to The Cut, three young suspects were arrested in connection to Tessa Majors' murder shortly after her death. The New York Post reports that Rashaun Weaver, Luchiano Lewis, and Zyairr Davis, were all between the ages of 13 and 14 when they attacked Majors. Prosecutors stated that the boys were looking to mug people on the fateful day that she walked into the park. Perhaps they believed that she was an easy target, but they were wrong. It was Weaver who delivered the fatal blows to Majors, stating that "The bitch bit me." Ultimately, he killed her because she fought back (via ABC News). In 2020, Davis was charged as a juvenile delinquent and pleaded guilty to robbery. He was sentenced to 18 months in a detention facility.
Lewis was charged as an adult and pleaded guilty to murder and robbery in September 2021, per People. He was given 9 years to life. Lastly, Weaver was also charged as an adult. Two years after Majors' murder, he pleaded guilty to second-degree murder and two previous robberies in December 2021. Weaver will be sentenced in January and faces 14 years to life. By pleading guilty, he spared Majors' family from going through a murder trial. At a previous hearing, a letter written by Majors' father, Inman, was read out loud in court. In it, he states that the family still hasn't been able to properly grieve due to the ongoing proceedings.