What Happened To The Iconic Angel Of The North From Antiques Roadshow?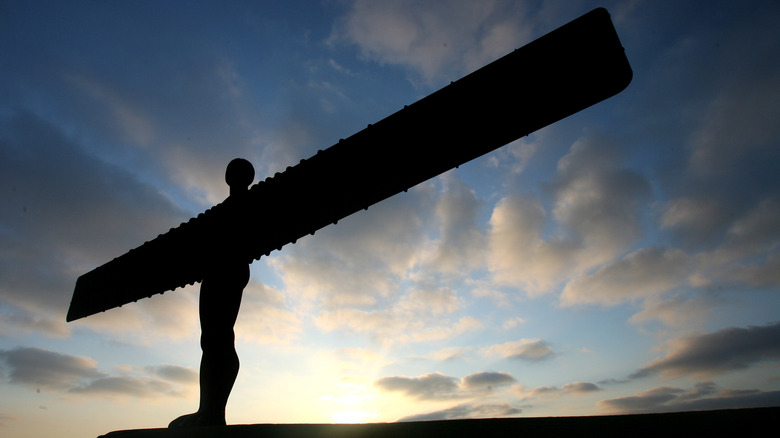 Bloomberg/Getty Images
"Antiques Roadshow" is a beloved television show that follows antique appraisers as they traverse the United Kingdom and other countries around the world, searching for treasure amid heaps of trash. During the show's run, appraisers have discovered a Joseph Kleitsch oil painting worth $500,000, a Football Association cup valued at $1.3 million, and a Patek Philippe pocket watch valued at a whopping $2-3 million, per Screenrant.
Back in 2008, however, the show's cast of intrepid treasure hunters had yet to find anything worth over $1 million. That all changed on November 16, 2008, when appraisers discovered a bronze model of Anthony Gormley's sculpture "Angel of the North."
Gormley began working on his angel in 1994, and completed its installation in 1998, per the BBC. Today, the angel — which is the U.K.'s largest sculpture — still stands in Gateshead, its 54-foot wingspan outstretched, according to Gateshead's official website.
During the creation of the sculpture, Gormley created several maquettes, or models of the sculpture, including the bronze maquette that would eventually feature on "Antiques Roadshow." Per Design Week, the maquette, which has a wingspan that stretches nearly 10 feet wide, is a scale model of the original angel, and it was the first maquette Gormley made during the process of creating his gigantic masterpiece.
The owner refused to sell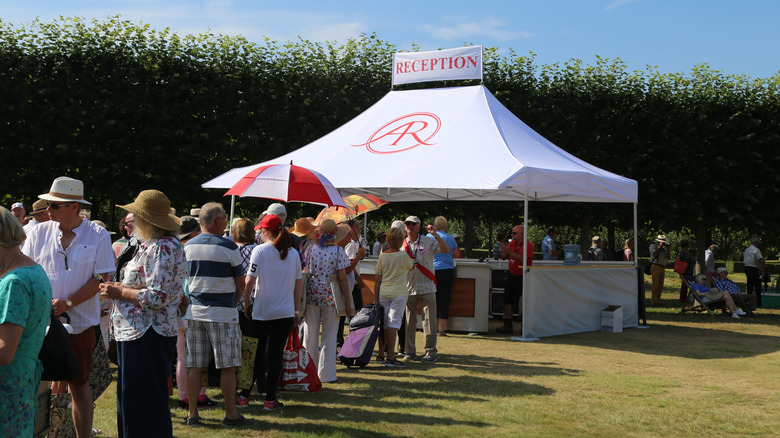 Wozzie/Shutterstock
Councillor John McElroy took the bronze angel in for appraisal in September 2008, and was valued by London art dealer Philip Mould at the Sage in Gateshead, per Design Week. It became "Antiques Roadshow's" first seven-figure find. 
Despite the whopping price tag on the angelic replica, the Gateshead Council has refused to sell it, saying that it "belongs to the people of Gateshead," per Design Week. Today, it is still on display in the council's offices, where it will remain. "We would never sell it. This one small piece alone is now worth more than we have spent on 50 pieces of public art in the borough in the past 25 years," said Councillor McElroy, per Northern Echo.
"It was great to showcase the Angel at the 'Antiques Roadshow' and have it valued by the experts there," said Councillor Mick Henry. "Obviously, we have it insured for a considerable sum, but because it belongs to the council we would never look to sell it. It's also a unique piece because of the history of the sculpture."