The Sad Truth About Gwen Stefani And Gavin Rossdale's Marriage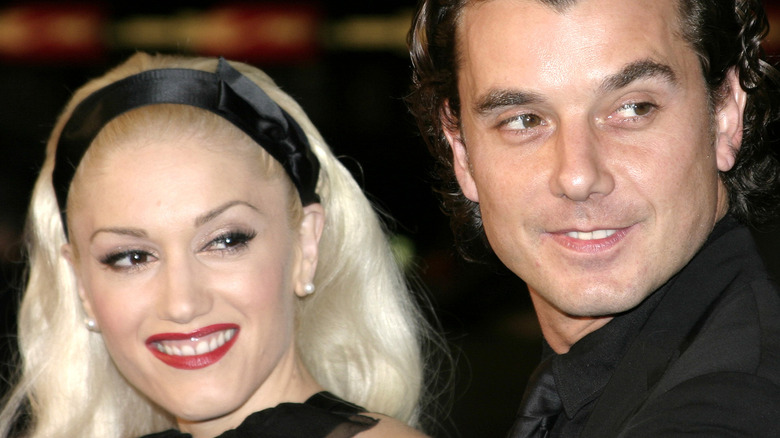 Tinseltown/Shutterstock
The 2002 marriage of Bush lead-singer Gavin Rossdale and No Doubt frontwoman Gwen Stefani created an alt-rock power couple. According to People, the musicians met in 1995, and they were finally engaged six years later. By 2015, all seemed well with the couple and their three children. The family was even seen in public as late as July of that year, celebrating Independence Day with Stefani's parents. By August, though, Stefani and Rossdale announced their separation. The sad truth about Gwen Stefani and Gavin Rossdale's marriage would soon be revealed.
Stefani and Rossdale had seen tough times before. In 2005, DNA tests revealed Rossdale fathered a daughter that was previously unknown to him, by then she was a 15-year-old working model named Daisy Lowe. Stefani stood by her husband during this period, supporting Rossdale as he built a relationship with his daughter, conceived in 1989. At this time, both musicians were also mentoring on the popular music competition reality TV show "The Voice." The couple seemed like they had a supportive, loving marriage. What then, could break the couple apart?
There was an infidelity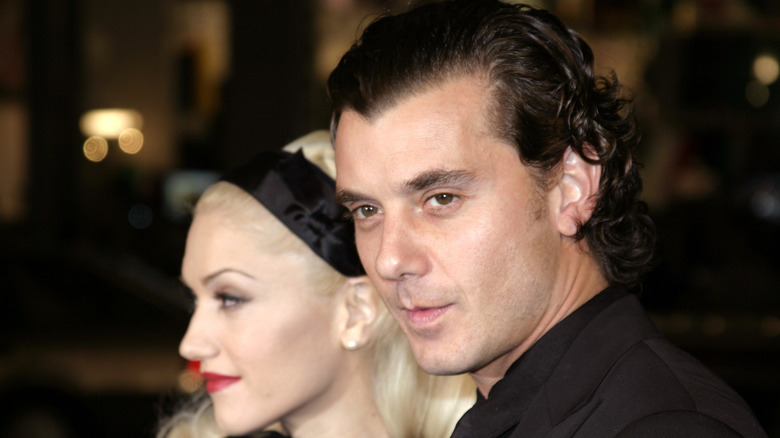 Tinseltown/Shutterstock
A woman named Mindy Mann was a big part of Gavin Rossdale and Gwen Stefani lives for three years, according to Screen Rant. The young Australian nannied their children. According to The Sun, another nanny to the Rossdale-Stefani family discovered nude photos and flirtatious texts Mann sent to Stefani's husband. Once alerted, Stefani confronted Rossdale, and he tried to pass them off as an innocent mistake. Months later, though, he admitted he'd been unfaithful. Screen Rant reported Rossdale had been having an affair with Mann for all three years she worked for the famous couple. 
Upon hearing the news, Stefani was reportedly "mortified, livid, and embarrassed" (via The Sun). Shortly after, Stefani and Rossdale announced their divorce through a statement explaining that while they had decided to divorce they would "remain partners in parenthood" (via People). Stefani and Rossdale were married for 13 of their 20 years together. In 2016, Mann had a baby of her own, and it was widely speculated that it could be Rossdale's child. Mann later confirmed that wasn't the case (via She Knows).