Here's Who Inherited James Gandolfini's Money After He Died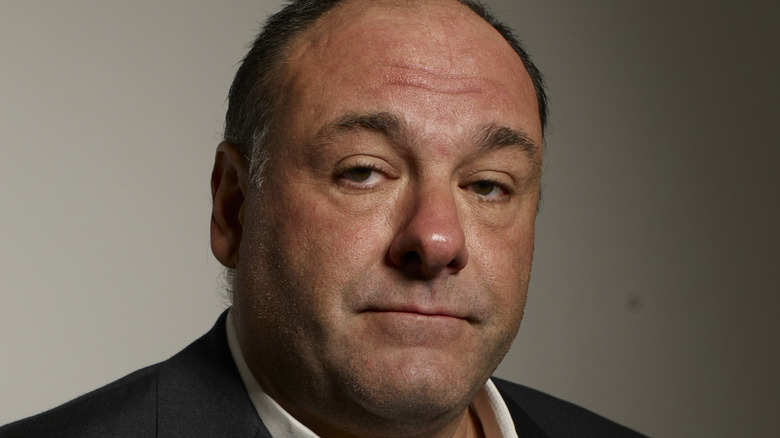 Matt Carr/Getty Images
Born to Italian immigrants, James Gandolfini would receive critical acclaim and worldwide fame for his role as mafia boss Tony Soprano. According to Britannica, the New Jersey native was working in New York City nightclubs when a friend convinced him to join an acting class. Gandolfini fell in love with the craft and would eventually make it to Broadway. IMDb states that his breakthrough role came in the 1993 cult film "True Romance." The 1999 premiere of "The Sopranos" would turn Gandolfini into a celebrated actor. After the show came to an end in 2007, he continued to act in high-profile projects, including "Zero Dark Thirty."
Per Closer Weekly, Gandolfini was married twice. His first marriage to Marcy Wudarski produced his son Michael in 1999. The couple divorced in 2002, and Gandolfini went on to marry Deborah Lin in 2008. The couple had a daughter, Liliana, in 2012. A few months after her birth, the family took a trip to Italy. Today reports that Gandolfini was set to receive an award at a Sicilian film festival. On June 19, 2013, Michael found his father passed out on the floor of their Italian hotel room. The 13-year-old called for help, and Gandolfini was transported to a hospital. He was pronounced dead shortly after. An autopsy later revealed that the 51-year-old had suffered a massive heart attack.
Gandolfini's inner circle got a cut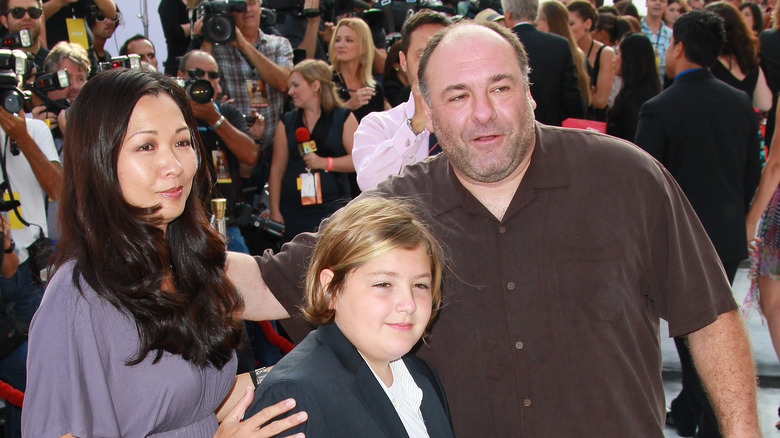 David Livingston/Getty Images
At the time of his death, LiveAbout reports that James Gandolfini was worth a hefty $70 million. In a last will and testament signed in December 2012, he left $1.6 million to various friends and family (via Wealth Legacy Group). This included his nieces, sisters, assistant, and more. In addition, the New York Daily News writes that Gandolfini did not leave his son any money. However, he did leave Michael all of his clothing, jewelry, and a trust fund with a life insurance policy worth $7 million. He was also given the first option to buy his father's New York condo.
As for his widow Lin and daughter Liliana, Gandolfini left Lin all of his personal property (besides what was bequeathed to his son) and 20% of his estate to each of them (per Investment News). His daughter, however, won't be able to receive her share until she is 21. Both Michael and Liliana got 50% of Gandolfini's home and land in Italy; he hoped his children would continue to keep the property in the family. TD Bank writes that the actor purportedly made mistakes that left 80% of his estate subject to high taxes. This would incur a $30 million estate tax bill for his heirs. It's surmised he either did not finish his estate planning or simply did not want to do any further planning.