The Feud Between Paul McCartney And The Rolling Stones Explained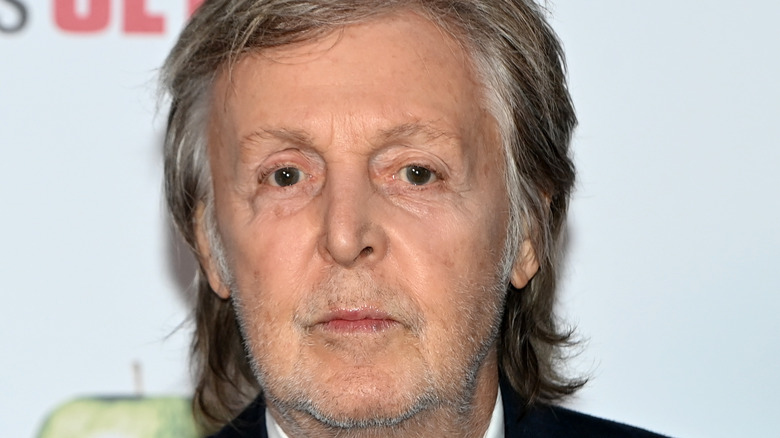 Kate Green/Getty Images
There's simply no exaggerating the success the Beatles had, nor the influence they wielded. They shaped the future of popular music. According to CBS News, by 2014, the band had sold 600 million albums around the world, and a staggering 1.6 billion singles in the United States alone. Universal popularity is impossible, though, and they've certainly ruffled some famous feathers along the way. One prominent example is Paul McCartney's famous feud with fellow British rock legends, The Rolling Stones.
Snark has passed back and forth between the groups over the years, and it continues to. In 2020, McCartney took a fresh jab at the Stones in an interview with David Remnick of The New Yorker. He said, per CNN News, "they're a blues cover band, that's sort of what the Stones are ... I think our net was cast a bit wider than theirs."
It would seem that there's an element of friendly rivalry here, more than any genuine ill-will. After all, the Stones and the Beatles are vying for position in the history of rock music, and veterans of both bands are bound to have strong feelings about where they stand in relation to each other.
Paul McCartney and The Rolling Stones share an ultimately friendly feud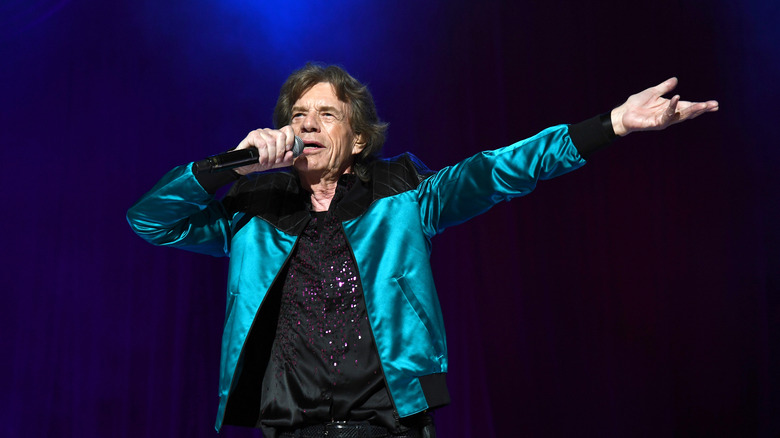 Kevin Mazur/Getty Images
Robert Plant, formerly of Led Zeppelin, alluded to this element of the feud in an appearance on Rolling Stone's "Music Now" show. American Songwriter reports that he said, "They've known each other since 1963. They love each other desperately." Plant doesn't "think there's any fighting," but when McCartney speaks out of turn, the Stones seem to have a comeback ready and waiting.
For his part, Mick Jagger declared on Apple Music (per ET Canada) that "there's obviously no competition" between his band and McCartney's, declaring the Beatles legend "a sweetheart." For Jagger, though, the Stones have one big advantage over their long-time rivals: they performed big tours, while the Beatles, in his view, quit before that part of the music scene really took off. "The Beatles never even did an arena tour, Madison Square Garden with a decent sound system," Jagger concluded a little scathingly.
Ultimately, it seems that both bands share a mutual respect, mingled with competitiveness. McCartney might consider the Stones a blues band, but he added on an interview with Howard Stern (per ET Canada), "There's a lot of differences, and I love the Stones, but ... the Beatles were better."