Disturbing Details Found In Simon Monjack's Autopsy Report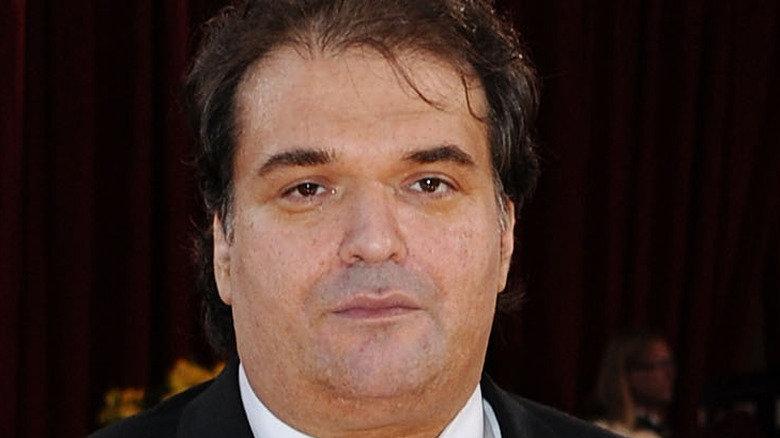 Frazer Harrison/Getty Images
Simon Monjack was a British producer, director, and screenwriter, but most people knew him as the husband of actress Brittany Murphy. On the night of May 23, 2010, Monjack was found unresponsive at his home in Hollywood. It was Murphy's mother who discovered Monjack, and she immediately called emergency services. However, nothing could be done and he was declared dead on the same night at 40 years old. An investigation concluded that Monjack died of natural causes, and no foul play was involved (via People).
In January of that same year, Monjack's mother revealed that her son had been feeling ill. "On whether he has a heart problem it is not really for me to say, you must ask him, but yet, there have been health problems in the past," she shared. Just months prior to his death, Monjack's wife died of pneumonia, anemia, and drug intoxication. She collapsed in the bathroom of her home on the morning of December 20, 2009, and was brought to the hospital where she was declared dead soon after, as reported by Style Caster. Murphy's death was ruled an accident, and the drugs found in her system were over-the-counter medications for the treatment of a respiratory infection, as the actress experienced flu-like symptoms and had trouble breathing days before her death. She was only 32 years old.
Both Murphy and Monjack were in poor healthy shortly before their deaths.
Simon Monjack and Brittany Murphy died of similar causes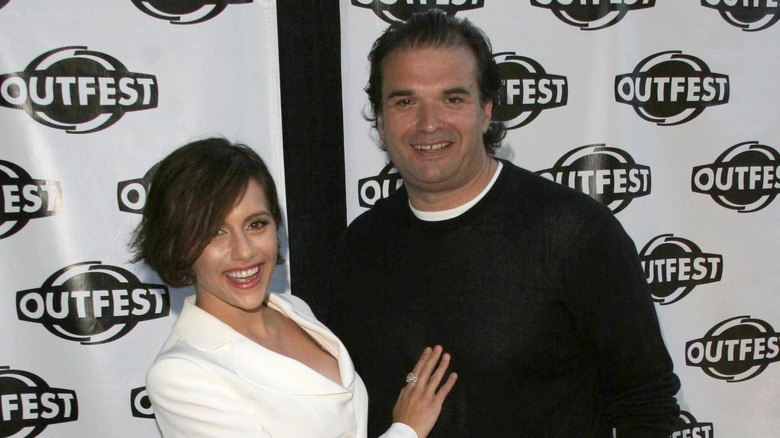 s_bukley/Shutterstock
The circumstances surrounding Brittany Murphy and Simon Monjack's deaths are eerily similar. According to the medical examiner who conducted Monjack's autopsy, his cause of death was acute pneumonia and severe anemia — the same as Murphy's. The medical examiner's final report, via Autopsy Files, reads, "This 40-year-old Caucasian gentleman died as a result of community acquired acute bronchopneumonia. Cardiomegaly with myocardial fibrosis was a contributing factor to the death. The decedent had a diagnosis of iron deficiency anemia on medical record review."
Monjack's toxicology report revealed that he had several drugs in his system, including antidepressants, anti-anxiety, analgesics, and anti-hypertensive medication. However, the amount found was "at therapeutic or sub-therapeutic levels," which meant that the drugs did not contribute to his death. According to Murphy's mother, who had been living with the couple, Monjack had gone through bouts of pneumonia the past year and took antibiotics. She assumed that he had pneumonia at the time of his death, as he had a fever and felt weak days prior to his death. He also complained of having difficulty breathing and used an oxygen machine. However, Monjack refused to go to the hospital despite experiencing a medical crisis.
The similarities between the couple's deaths had some speculating that the pneumonia was the result of having toxic mold in the couple's home, and black mold was detected in the residence. However, the medical examiner's office dismissed that theory, as there were no mold spores found in their systems.
The couple's relationship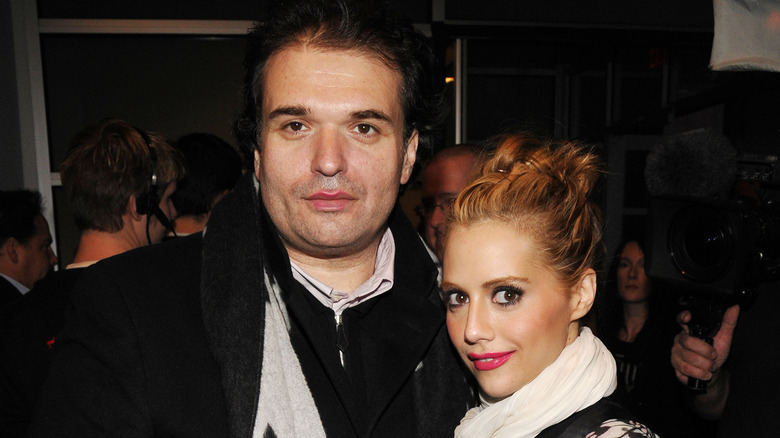 Bryan Bedder/Getty Images
After Brittany Murphy's death, a few of her close friends as well as some people in the entertainment industry spoke about Simon Monjack and the couple's relationship. Reports of Monjack's legal and financial troubles also emerged, including an arrest for theft and credit card fraud, as reported by Cosmopolitan. Cynthia Hill, who directed the documentary "What Happened, Brittany Murphy?" shared her opinion regarding the couple's relationship and said, "He was a disturbed individual who was used to conning people and Brittany was one of his last victims. There was a pattern of behavior that became very obvious the more research we did" (via HITC).
The medical examiner who performed Murphy's autopsy said that her death could have been preventable. "If she had gotten to a hospital early enough, you can detect pneumonia on a chest X-ray ... They could've possibly started treatment, but she would've had a chance," she said, per USA Today. Some people said that Monjack had a controlling behavior. One of Murphy's friends said that Monjack was always around Murphy, even on sets. "Every time there was a break, she would leave and go be in the car with him, and it got more and more restrictive." Actress Lisa Rieffel, who was Murphy's friend, also revealed that it came to a point when Murphy's number was changed and no one could contact her. "No one knew where she was, couldn't find her. Disappeared. Simon took her away. That was it. He made sure no one could get to her," Rieffel said.
Monjack is buried next to Murphy at the Forest Lawn Memorial Park in Los Angeles.