The Real Meaning Behind Marvin Gaye's 'What's Going On'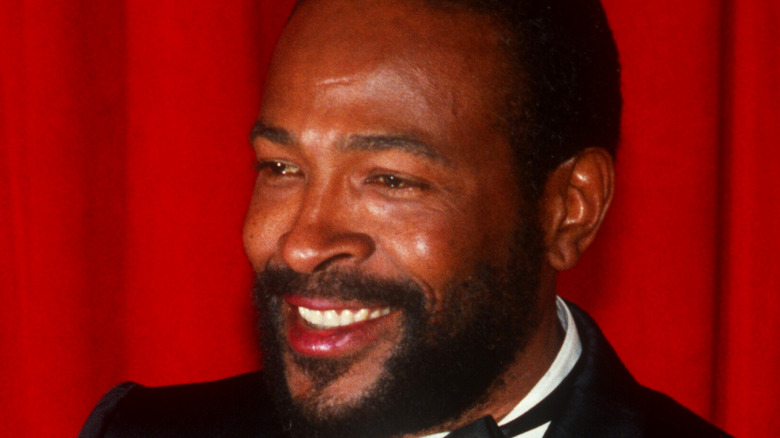 Armando Gallo/Getty Imagess
On May 15, 1969, the music group, the Four Tops, were traveling to perform when the band stopped in Berekely, California. According to Song Meanings and Facts, while on the tour bus, singer and songwriter Renaldo "Obie" Benson, to his horror, witnessed police officers brutalizing and attacking anti-war protesters in what would be known as "Bloody Thursday." According to the Guardian, national guards were dispatched to UC Berkeley and opened live ammunition on the crowd of Vietnam War protesters, killing one and injuring around 50 people.
The scene haunted Benson who began to question what was happening in his country. He met with his songwriting friend, Al Cleveland, and the duo composed the first draft of a song based on Benson's experiences. However, Benson's group did not want to perform the song as they wanted to stay away from what they felt were "protest songs." Despite his pleas to his band, the rest of the Four Tops would not budge and Benson decided to hand over the song to his friend, singer Marvin Gaye.
Despite not being the first songwriter, Gaye left his mark on the song, completely reworking the melody and adding new lyrics on top of Benson and Cleveland's original composition. It was Gaye who gave the untitled track its title, which would become the title of his next album, "What's Going On." For Gaye, his own experience also had an impact on the song.
Marvin Gaye's Family and Social Injustice Prompted Him to make 'What's Going On'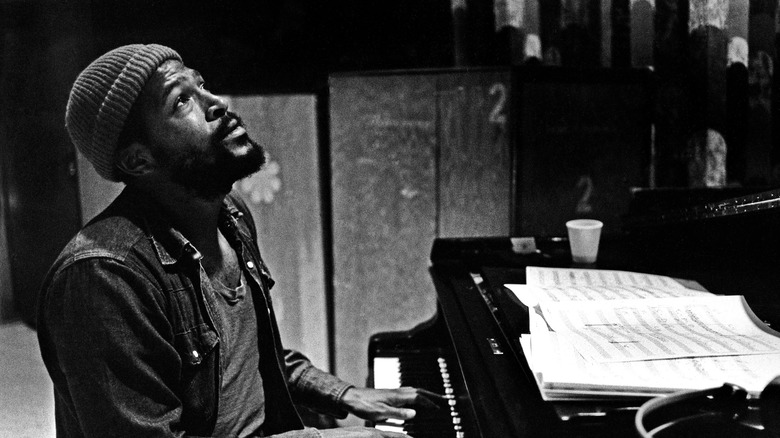 Jim Britt/Getty Images
According to Smooth Radio, Obie Benson said Marvin Gaye, "added some things that were more ghetto, more natural, which made it seem like a story than a song." While "Bloody Thursday" inspired Benson to write the initial version of "What's Going On," Gaye's inspiration was more personal.
At the height of the Vietnam War, Gaye's younger brother, Frankie, had spent three years in southeast Asia fighting. Aural Cave reports that he wrote letters to his famous brother about the war, conditions, and the treatment of African American veterans upon returning home. While Frankie himself returned home, Marvin's cousin, also named Marvin, would lose his life in Vietnam. According to Song Meanings and Facts, "What's Going On" was released as a single in January 1971, peaking at No. 2 on the Billboard Hot 100 and the top spot on U.S. Billboard R&B/Soul Singles.
The album of the same name, released the same year, is told through the perspective of a Vietnam veteran returning home to the turmoil and trials happening in the United States. Issues such as racism, poverty, and police brutality were just some of the topics focused on in the album. While the album today is seen as a masterpiece, it was almost derailed by one of the most powerful men in the music industry.
Berry Gordy Initially Hated the Song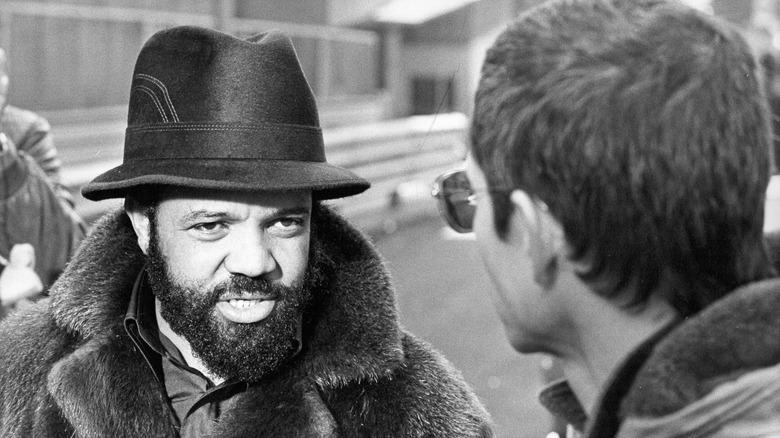 Michael Ochs Archives/Getty Images
Marvin Gaye's journey into social activism did not begin with "What's Going On," but instead several years prior. According to Smooth Radio, the singer was deeply affected by the 1965 Watts Riots, which saw 34 deaths and over $40 million in property damage after six days of rioting. Gaye reportedly said to himself, "with the world exploding around me, how am I supposed to keep singing love songs?'"
By 1970, Gaye was ready to evolve his music to include social topics of the day. In a conversation with Motown Records head, Berry Gordy, Gaye expressed interest in making a protest album, to which Gordy pushed back on Gaye's idea.
Berry Gordy built Motown to be palatable to a wide, apolitical audience. Because of this, he did not want his artist to venture into the polarizing world of the Vietnam War. Gaye refused to record any song until "What's Going On," the song, was released. Even then, the song was released without Gordy's knowledge and despite his objections, the song sold 200,000 copies in a week.
Half a century later, the song and album's legacies are cemented in music history. The song placed No. 6 on Rolling Stone's "500 Greatest Songs of All-Time" and the album took the top spot on Rolling Stone's list of "The 500 Greatest Albums of All-Time."