The Tragic Murder Of Hannah Wilson Explained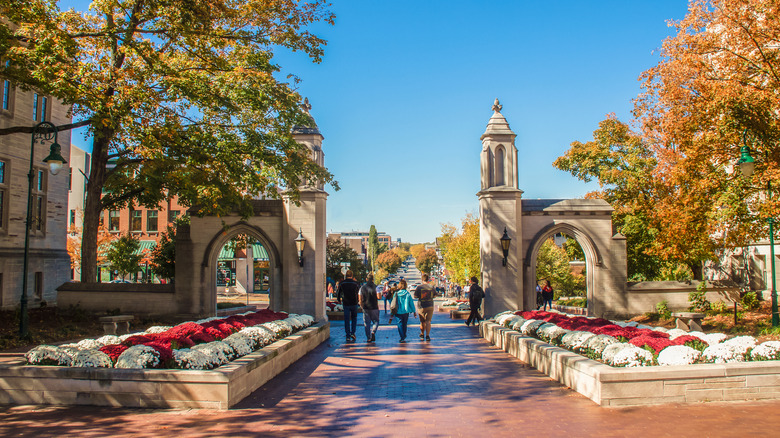 Vineyard Perspective/Shutterstock
On April 24, 2015, 22-year-old Hannah Wilson was found dead in a vacant lot that was miles away from her Bloomington, Indiana home and school (via People). Wilson was a senior at Indiana University and according to IndyStar, the night of her death was supposed to be a joyous one. Wilson, who was studying psychology, was celebrating the completion and passing of her final exams (per Indiana Daily Student). While she was going out to party for the night, in what is locally known as the Little 500 Races (a weekend of campus festivities), she had her priorities in order. Wilson already had a job lined up and was planning to go to grad school.
Regrettably, her dreams would never become a reality. On the night of her death, Wilson and her friends drank at a hotel bar before heading to a local joint called Kilroy's Sports Bar. At Kilroy's, however, they realized that Wilson was too intoxicated to enter. Despite her refusal to go home, Wilson's friends put her in a cab. Per another article from IndyStar, the cab driver watched as she made her way into her home. A roommate heard the door open at 1 a.m. but in the morning, they realized that Wilson was gone. Her purse and phone were on her bed, untouched.
Hannah Wilson fought back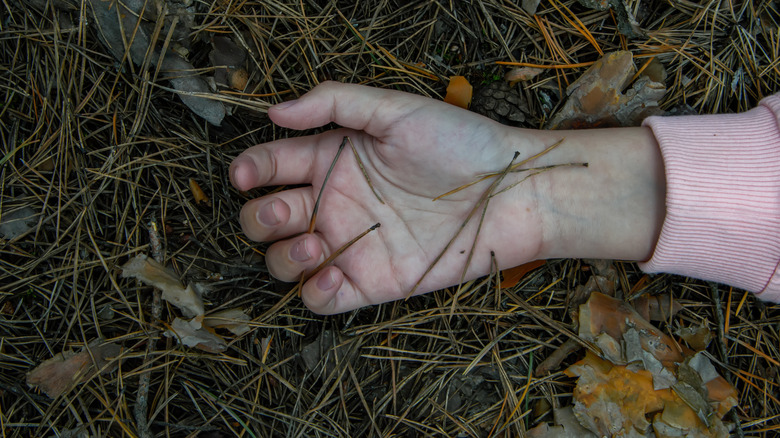 Valeriya Popova 22/Shutterstock
According to IndyStar, Wilson's remains were found in nearby Brown County shortly after. People reports that she had been hit in the back of the head multiple times and had ultimately died of blunt force trauma. Wilson had not been sexually assaulted. Another article from IndyStar states, however, that she did fight back which led her killer to drop something. At her feet, was a cellphone that allowed investigators to zero in on a suspect; then-50-year-old Daniel Messel, a Bloomington man and the phone's owner. At his home, police found bloody clothes as well as blood and hair belonging to Wilson in his car (via Indiana Daily Student). 
Despite the evidence, Messel maintained his innocence. He was later charged and found guilty of first-degree murder (per CBS News). In August 2016, Messel was sentenced to 80 years in prison. Even with this outcome, several questions remain about Wilson's death. It's unknown how Messel encountered Wilson and what happened after she stepped inside of her home. Wilson's murder left her parents and her sister beyond devastated. Her mother believed that this was not Messel's first crime and she was right. Per Fox 59, Messel was later charged with an attempted rape of another Indiana University student from 2012 after the DNA in her fingernails was found to match Messel's.