Whatever Happened To Ghostface Killah?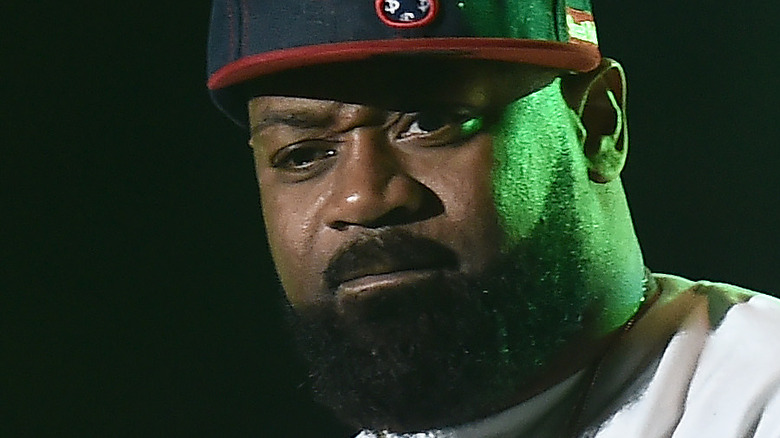 Steven Ferdman/Getty Images
Rapper and Wu-Tang Clan member Ghostface Killah rose to fame with his rap group in the early '90s. Hailing from Staten Island, New York, the currently nine-member line-up would become one of the most popular hip-hop groups of all time. Along with Ghostface Killah, Wu Tang is composed of RZA, GZA, Method Man, Raekwon, U-God, Masta Killa, and Inspectah Deck. At the peak of their fame, one of the most popular (and controversial) members was Ol' Dirty Bastard, who died in 2004. After his death, Wu-Tang would continue with just nine members. But each Wu-Tang member is famous in their own right. Every last one of them has worked on their own solo projects. And as far as who is more in the public light, Method Man in particular has had a successful acting career (via IMDb) and currently stars in "Power Book II: Ghost." Cousins GZA and RZA also dabble in acting; the latter is a well-known composer who has written original music for major films, including "Kill Bill: Vol. 1" and "Blade: Trinity."
Over the years, Ghostface Killah, too, has earned himself some acting and soundtrack credits, notably writing an original song titled "Ironman" for the first Marvel Cinematic Universe feature film of the same name. Since releasing his debut solo album in 1996, he's released over a dozen albums (via All Music), the most recent in 2019. What has he been up to since?
Ghostface Killah's career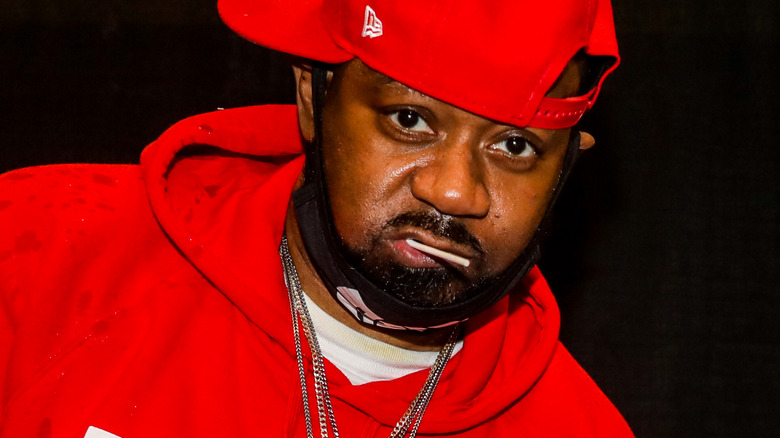 Thaddaeus Mcadams/Getty Images
Ghostface Killah was born Dennis Coles on May 9, 1970 (per Last.FM). After his first album, he took a few years before he released his sophomore project in 2000. That same year, the Wu-Tang clan released their album "The W." His work on his solo and joint projects spans two decades and extends his discography to include roughly 30 albums. In between that time, Ghostface Killah made appearances on various television series and reality TV shows such as "Boondocks" and "Couples Therapy," according to his IMDb page. He's been credited for his narration on several video games (per MobyGames).
In 2008, he honored his alias, Tony Starks (via Music Brainz), for his work in the 2008 Marvel film "Ironman." He appears in the movie in a music video, and wrote the song "Slept on Tony" (posted on YouTube). Two years ago, Ghostface Killah released his "Ghostface Killahs" albums. The project was praised for demonstrating his craft and growth as an artist, even with some criticism that he drifted from staying true to the style that made him unique (via Pitchfork). That was also the year he appeared in a Showtime documentary series about the formation and history of Wu-Tang Clan, titled "Wu-Tang Clan: Of Mics and Men."
Ghostface Killah nowadays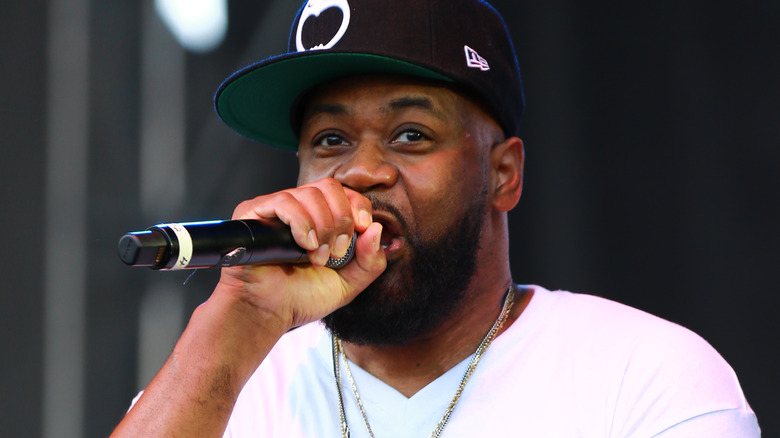 Michael A Walker Jr/Shutterstock
In fact, Ghostface Killah has appeared in a number of documentaries related to the history of hip-hop, including the story of the infamous fraudster Martin Shkreli, known as Pharma Bro. In 2019, the rapper appeared in the documentary titled "Pharma Bro," likely because the disgraced former hedge fund executive bought a copy of a classic Wu-Tang album for $2 million and Wu-Tang members in general were no fan of that. It then led to Ghostface Killah and Shkreli having a war of words (per CNBC).
This past October, he honored a milestone and celebrated the 25th anniversary of the release of his first album, "Ironman" (via Billboard).
Currently, he's one of the richest members of the Wu-Tang Clan, according to Wealthy Gorilla, with a net worth of $17 million. He also hasn't stopped working. A few months ago he spoke to fans about his forthcoming album "Supreme Clientele 2" on Reddit. The album is set for release in February 2022 and will feature the likes of Kanye West on production.