The Oldest Beer In America Might Surprise You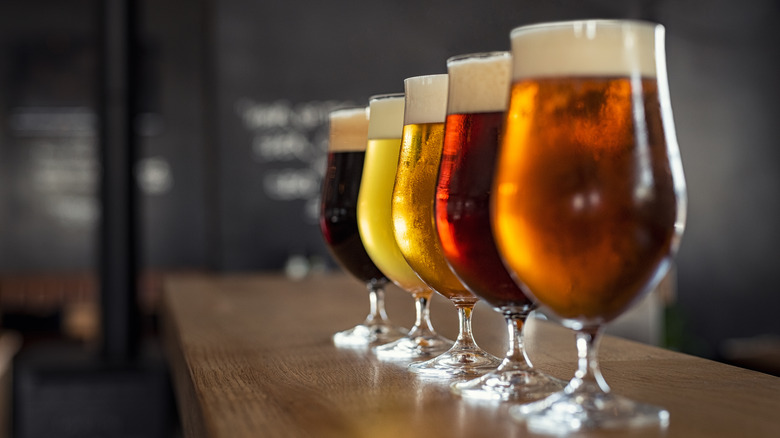 Rido/Shutterstock
Established in 1829 by German immigrant David G. Yuengling, Yuengling beer (pronounced "ying ling"), is a popular beer that is primarily sold on the East Coast and the American South (via Beerible). Smithsonian Magazine writes that they didn't always have the Yuengling name, but actually began as Eagle Brewery. However, when Yuengling's son, Frederick, became his business partner, the name was promptly changed to D.G. Yuengling and Son in 1873 (per Oldest). According to the company's website, the brewery made its home in Pottsville, Pennsylvania, where they are still located to this day.
What's so special about this beer? Besides being Obama's favorite, Thrillist reports that Yuengling can proudly say that they are the oldest brewery in the United States, as the company is now nearly 200 years old. Even crazier? NPR reports that they have managed to keep ownership of the company in the family, as Dick Yuengling is the current president. The road hasn't always been easy, though. Yuengling survived the destruction of its original building by fire in 1831, and later endured the uncertainties of the Prohibition era. 
A 107-year-old woman's secret to a long life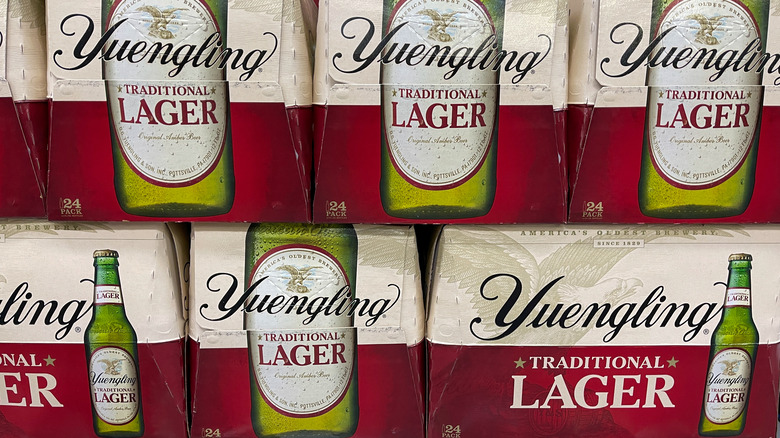 Joni Hanebutt/Shutterstock
According to Yuengling, the company began producing dairy products and near beer (beer with 0.5% alcohol) to survive Prohibition (per Oldest). When Prohibition came to an end in 1933, Thrillist writes that Yuengling delivered a truckload of beer to President Roosevelt. It's safe to say that their plan worked, as the company is still very much in existence and their ice cream can also still be purchased today (via Smithsonian Magazine). Some, like 107-year-old Margaret Dilullo, even believe that Yuengling is the key to a long life. 
Per USA Today, the Pennsylvania woman drinks Yuengling every night and has done so for decades. When the company found out, they sent Dilullo a truckload of their beer. She later told Today that it was the "biggest surprise" of her life and that she "can't believe that they're still in business." Haven't had the pleasure of tasting Yuengling? Dilullo describes it as bitter, while Eat This, Not That states that it has more flavor than Budweiser or Miller. Though the company has continued plans for expansion, Dick Yuengling told NPR in 2010 that he does not envision the beer being sold nationwide. As of 2021, Yuengling is available in 23 states (via Beerible).