Tragic Details Found In Edie Sedgwick's Autopsy Report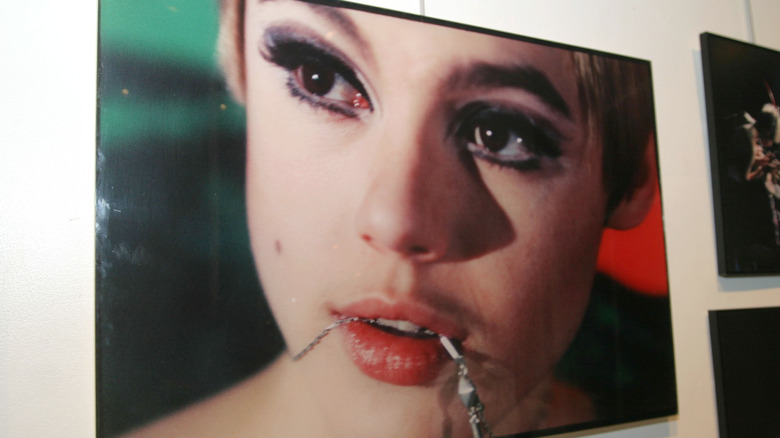 Donald Bowers/Getty Images
Edie Sedgwick was rich, beautiful, and achieved massive fame (via All That's Interesting). Known for being Andy Warhol's muse, Sedgwick was born with a silver spoon in her mouth (per Vanity Fair). Even with her privilege (the Sedgwicks are prominent and immensely wealthy), Sedgwick's family life was nothing short of a disaster. Her father, Francis, was severely mentally ill.
Due to his frequent nervous breakdowns, it was clear his dreams of becoming a railroad tycoon were not going to come to fruition. According to Biography, a doctor suggested he become an artist instead. He took the advice and began making sculptures. A doctor also suggested that Frances and his wife, Alice, not have any children due to the family history of mental illness. They did not listen; Edie was the seventh of eight children and her birth almost killed her mother.
The family was raised on a Santa Barbara ranch where their domineering father isolated them from the world. After Edie witnessed her father cheat on her mother, her father drugged Edie when she was just a child, marking the beginning of her drug use. Sedgwick also stated that her father tried to molest her when she was just 7 years old. Tragically, it was not just Francis who was plagued by mental illness; two of Edie's brothers committed suicide within a short span of time. Complex states that Edie herself struggled with eating disorders as a teenager. Instead of addressing the issues, she was sedated and put on bed rest.
Edie Sedgwick and Andy Warhol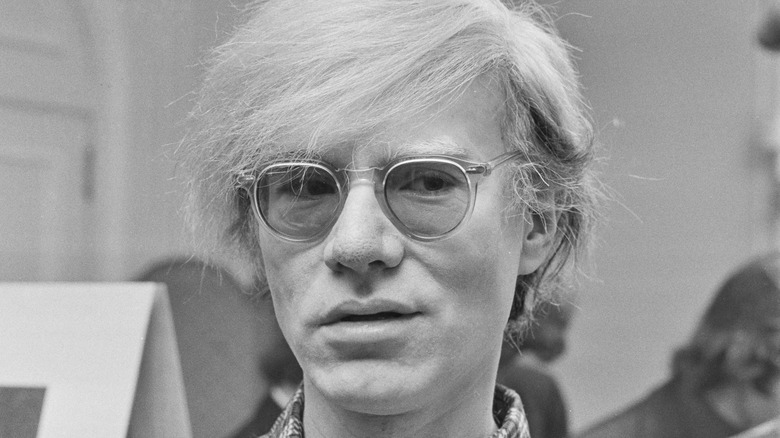 Evening Standard/Getty Images
By 1964, Edie Sedgwick had moved to New York for a fresh start, with hopes of becoming a model (via Biography). According to Vanity Fair, she met celebrated pop artist Andy Warhol shortly after at a birthday party for playwright Tennessee Williams. Warhol (above) became infatuated with Sedgwick and the feeling was mutual. He promptly invited her to his studio, The Factory. Replacing his former muse, Baby Jane Holzer, Sedgwick quickly became a star and performer within Warhol's inner circle. Complex reports that Warhol added Sedgwick into his film "Vinyl" at the last minute. Though she says nothing, Sedgwick's style and poised movements had audiences wanting more.
Per All That's Interesting, this was the beginning of a beautiful yet short-lived friendship. Sedgwick began to emulate Warhol and dyed her hair silver. The famed artist continued putting her in his films and eventually Sedgwick was named girl of the year in 1965 by Vanity Fair. She was becoming an icon. Sedgwick looked up to Warhol as a father figure, but the good feelings did not last. She failed to receive any financial compensation for her films and believed they made her look like a "fool."
With their partnership coming to an end, Sedgwick began mingling with the likes of Bob Dylan. She was also heavily using drugs, including heroin and cocaine. Though she would later be in a relationship with Dylan's friend Bob Neuwirth, her excessive drug use caused them to split. Sedgwick's downfall continued and she would eventually be committed to a psychiatric ward.
Edie Sedgwick was 28 at the time of her death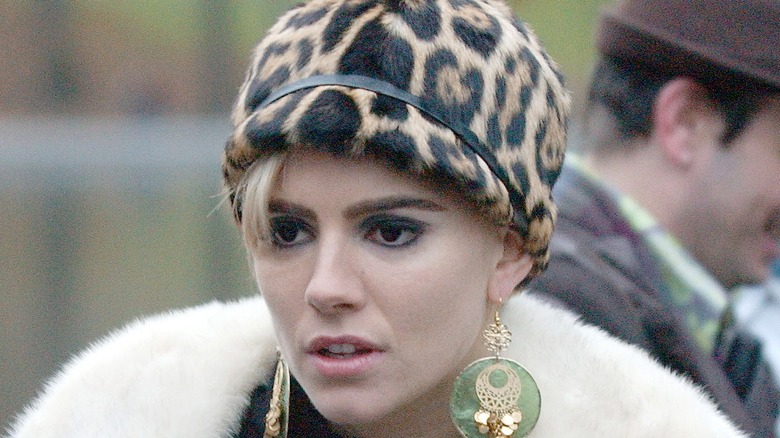 Arnaldo Magnani/Getty Images
While Sedgwick was institutionalized, she met and later married fellow patient Michael Post in July 1971 (via Complex). According to All That's Interesting, she stopped using drugs and alcohol early on in her marriage. However, this period of sobriety did not last. By October, Sedgwick would relapse after she was prescribed pain medication. She began to abuse alcohol and barbiturates. In November, Found a Grave reports that Sedgwick attended a fashion show at the Santa Barbara Museum. She was later filmed for a TV program called "An American Family." After, Sedgwick headed to a party where it's believed she drank and was accused of being a heroin addict by another guest. She phoned her husband to pick her up and take her home.
Per Biography, Sedgwick was unsure of her marriage to Post. On the way home, she told her husband about her doubts and that she was thinking of leaving him. Before they went to sleep, Post gave Sedgwick her prescription medication and noted that her breathing sounded off. When he awoke the next day, on November 17, he found his 28-year-old wife lying dead beside him.
Sedgewick's autopsy (via Autopsy Files) revealed she had died of "probable acute barbiturate intoxication due to ethanol intoxication." She had overdosed on barbiturates, combined with alcohol; Sedgwick had 0.17% alcohol in her system. Her death was ruled as "undermined/accident/suicide." Sedgwick is buried in Oak Hill Cemetery, Santa Barbara, next to her mother, Alice (per Find a Grave). The 2006 film "Factory Girl" with Sienna Miller (pictured above) depicts her life.