The Truth About Martin Scorsese's Relationship With The Rolling Stones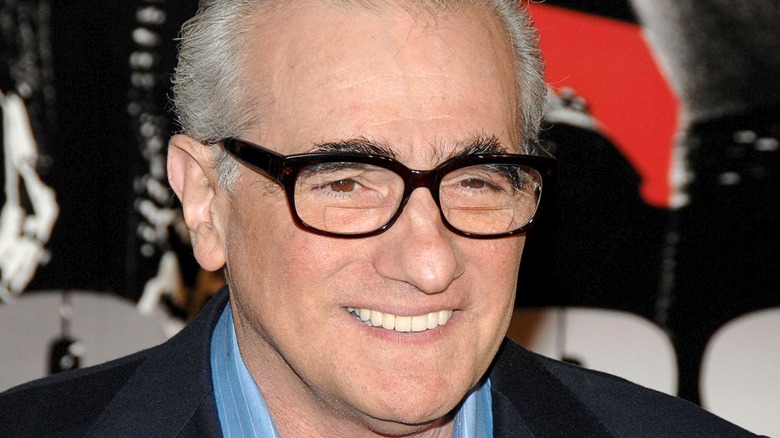 Everett Collection/Shutterstock
One is Martin Scorsese, who redefined American filmmaking in the 1970s. The other is the Rolling Stones, widely considered to be the greatest rock 'n' roll band in history, and certainly the most long-lasting. The careers of these two legendary artists intersect at many points, according to Far Out Magazine; Scorsese used Rolling Stones songs in several of his movies, such as the classic "Gimme Shelter" three times in some of his most successful films: "Goodfellas," "Casino," and "The Departed" (per Syracuse).
But that's not all, in 2016, he collaborated with Mick Jagger on the HBO series "Vinyl," and he also helmed the 2008 Rolling Stones concert film "Shine a Light." Per IMDb, Scorsese made his first feature film, "Who's That Knocking at My Door," in 1967, three years after the debut Stones record was released (via The Daily Hatch). The truth of the matter is, though, Scorsese's relationship with the Rolling Stones began long before he ever stepped behind a camera.
He's seen them in concert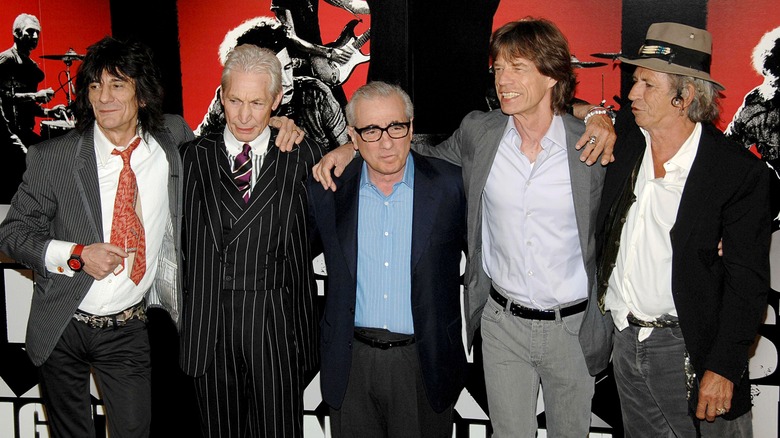 Everett Collection/Shutterstock
Per Far Out Magazine, Martin Scorsese had been listening to the Rolling Stones prior to 1970, when he saw them in concert for the very first time, when he was in his 20s. According to Biography, Scorsese was born in Flushing, New York, in 1942, and grew up listening primarily to classic pop standards from the era, as well as blues artists like Leadbelly and Bo Diddley (via VICE). The first time he heard the Stones, though, he became a fan for life.
In Far Out Magazine, Scorsese recalled his "conservative" upbringing. "It was a working-class, conservative background in my family, so we listened to AM radio. But FM was just beginning, with rock 'n' roll. So then I heard the Rolling Stones and Bob Dylan," he said. Should Martin Scorsese direct a gritty biopic of the legendary band? At the time of this writing, no project of that sort is in the works. But if it were, we'd certainly buy a ticket.