This Was Aretha Franklin's Biggest Regret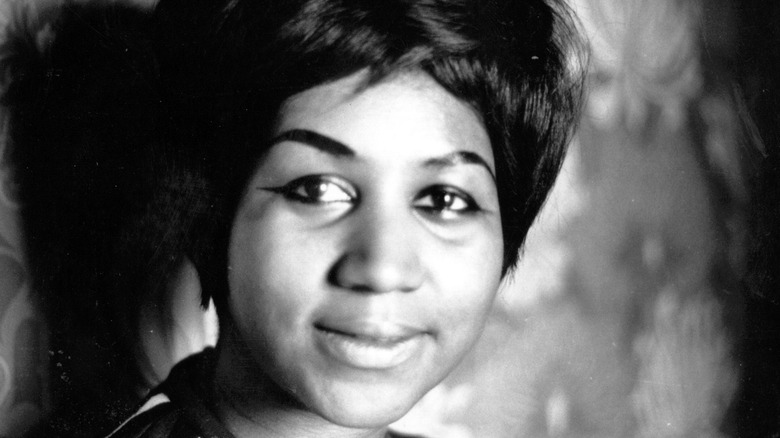 Express Newspapers/Getty Images
Known as the Queen of Soul, Aretha Franklin's musical talent is in a class of its own, something most people, including other musicians, can only aspire to or dream about. After all, she wasn't called the Queen of Soul for nothing. Her singing abilities stretched across genres; from blues and pop to gospel, she could sing it all. Her 18 Grammy Awards and 44 nominations (via CNN) stand as proof of her amazing vocal range and musical genius, but if that isn't quite enough, Franklin's surprise performance at the 1998 Grammys, when she was asked to suddenly fill in for her friend and headliner, an ill Luciano Pavarotti, should seal the deal.
The "Respect" and "A Natural Woman" singer listened to a tape of Pavarotti's rehearsal just once and, with no practice time at all and with millions of people tuned in to the broadcast, she stepped on stage and gave an astonishing performance of the aria "Nessun Dorma" (via Los Angeles Times). Her performance that night is considered one of the greatest in the history of the Grammy Awards.
Franklin was born in Memphis, Tennessee, but was considered a native Detroiter. In 1985 the Michigan Department of Natural Resources officially declared her voice a "natural resource of the state," as the BBC reported.
The Queen Of Soul never learned to read music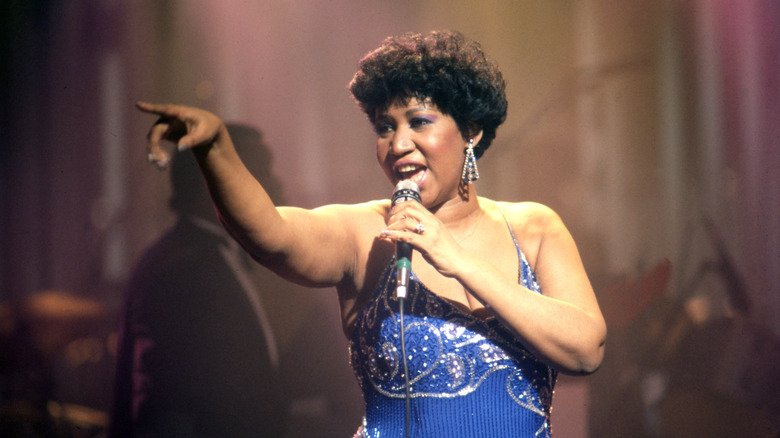 Icon And Image/Getty Images
It's something of surprise to discover that not only did Franklin drop out of high school, she was a self-taught musician who learned to play the piano by ear. In a 2003 Vanity Fair interview, Franklin revealed that her biggest regret was not learning to read music. She said as she grew older, she wanted to study piano at the prestigious Juilliard School of Music.
"However, Juilliard is still on my mind! I've come withing two blocks of the building, and my schedule would not allow for me to enroll at the time," she told the magazine. In a 2007 interview, she told The New York Times, "I have been trying to get over to Juilliard for the last four years." She never did get the chance to fulfill her dream before her death in 2018, although she was awarded two honorary doctorates, one of them from Yale. Clearly she didn't need a diploma to become the amazing Queen of Soul that she was.