What Happened To John Wayne's Children?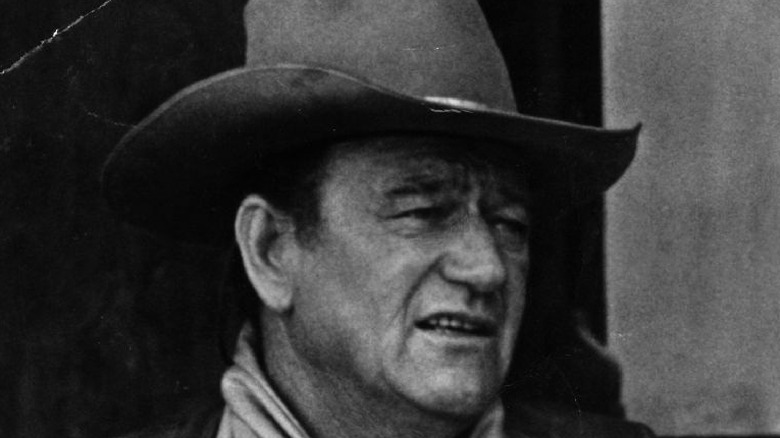 Keystone/Getty Images
John Wayne (born Marion Robert Morrison, per Britannica) was, without question, one of the greatest actors of his generation. Whether it was in war movies or Westerns, the Iowa-born, Southern California-raised former college football player tore up the silver screen for decades, becoming a brand unto himself in the process. In his day, Wayne represented the hard-drinking, womanizing man's man –- or at least, a certain version of it.
He also fathered seven children via two of his three marriages (a third produced no children), according to Classic Country Music. Being a famous actor whose name alone could sell out a theater, he was able to get what he wanted on the set, and that included bringing his children into his films. Indeed, all seven of them made at least cameo appearances in one or more of their father's movies, before deciding on their own paths in life later on.
Two of John Wayne's children have died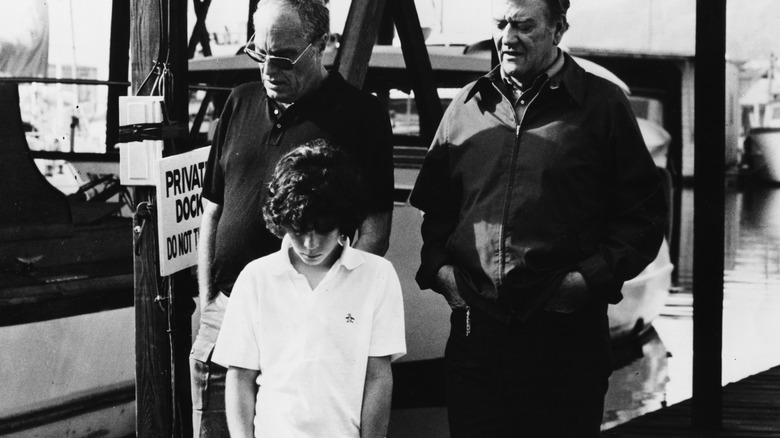 Avalon/Getty Images
According to Wide Open Country, Wayne's two oldest children were Michael Anthony Morrison and Mary Antonia Wayne LaCava, born to him and his first wife, Josephine Saenz.
Like his siblings and half-siblings, Michael learned his way around movie sets by appearing in cameo roles in his father's films. However, he stuck with the movie industry and, according to Classic Country Music, worked his way up from production assistant to producer, even producing some of his father's films. Further, he served on the board of The John Wayne Foundation and worked with his dad's film company, Batjac Productions. He died in 2003.
Michael's sister, who went by the name "Toni," also appeared in some of her father's films, before marrying, having children, and ditching the film industry for a quiet life of anonymity as a wife and mother. She died in 2000, with Country Thang Daily claiming her death was due to cancer.
Wayne's other children have done this and that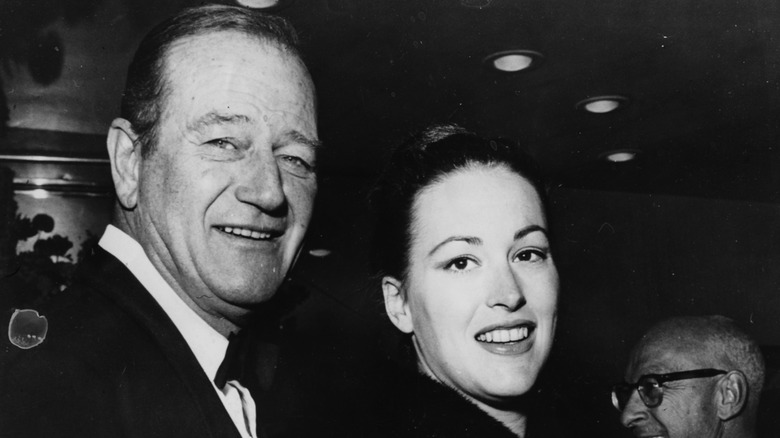 Keystone/Getty Images
Another of Wayne's children to have a lengthy and successful career in film is Patrick John Morrison, who appeared on-screen as Patrick Wayne. Like his brother Michael, Patrick was born to Wayne's first marriage, and also like Michael, he had a solid career in the industry, working largely in sci-fi films, according to Wide Open Country. He may have ended up with an even larger profile had one particular audition gone his way: He screen-tested for the role of Superman, a much sought-after job that ultimately went to Christopher Reeve.
Similarly, John Ethan Wayne, the product of his father's marriage to Pilar Pallete, went into the entertainment industry, working largely in TV. As of 2020, he was also the chairman of John Wayne Enterprises and the John Wayne Cancer Foundation.
Melinda Wayne Munoz, whose mother was Josephine, took a page from her sister Toni's book and got married and disappeared into anonymity.
Aissa Wayne went to work as an attorney and in 2016, according to Classic Country Music, endorsed Donald Trump for president. She appears to still be working as a lawyer, according to Lawyer.
Marisa Wayne, the youngest of Wayne's children, appears to have followed in her sisters' footsteps and opted for a quiet life. According to The Art of Being Female, she works, or had worked, for the foundation her family started in her father's name.