The Real Meaning Of Goo Goo Dolls' Song Slide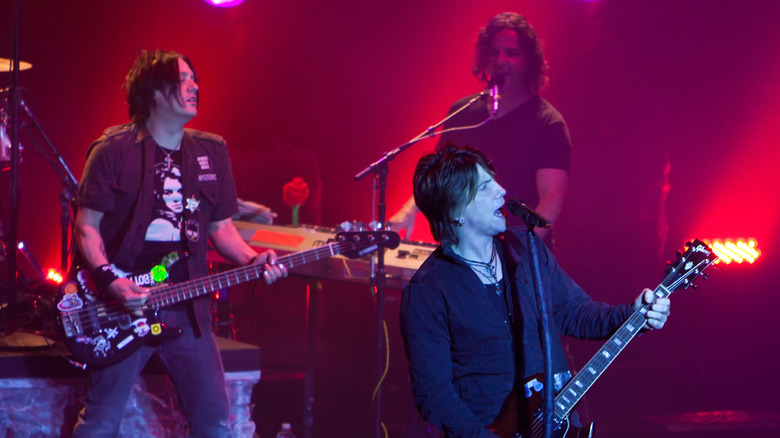 Jeff Schultes/Shutterstock
The alternative rock band Goo Goo Dolls have sold millions of albums worldwide, with 18 top 10 singles climbing various charts over the decades since the group first formed in Buffalo, New York, in the mid-1980s. Although they had a major hit with the song "Name" in 1995 when the song made it to No. 1 on Billboard's Modern Rock chart, it was the song "Iris," written for the soundtrack of the film "City of Angels" in 1998 that propelled the group to super stardom. 
"Iris" was ranked No. 1 on Billboard's Top 100 Pop Songs 1992-2012 chart (via Billboard). It spent 12 straight months on the Billboard charts and was ranked No. 1 on the Hot 100 Airplay chart for 18 weeks, according to Top40-Charts. But it wasn't the group's only song to make Billboard's top 100 Pop Songs list. "Slide," from the album "Dizzy Up the Girl," ranked No. 9 on the list and, in the late 1990s, spent 35 weeks on the music charts, peaking at No. 1 on Billboard.
'Slide' mistaken for a love song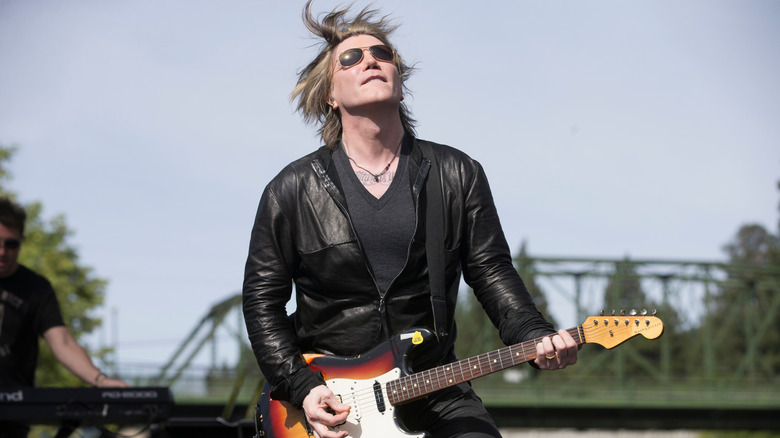 Sterling Munksgard/Shutterstock
With lyrics like "I want to wake up where you are" and "And what you are is beautiful," the upbeat "Slide" is easy to sing along with and is often thought of as a love song, but it's not. It's actually about a teenage couple facing a major life issue. 
Goo Goo Dolls vocalist and guitarist John Rzeznik said the song is about a pregnant teen girl, who was raised in a Catholic family, and she and her boyfriend are deciding whether to get married or have an abortion (via BuzzFeed). Available on YouTube, the popular video was shot by Nancy Bardawil in downtown Los Angeles near the El Dorado Hotel, according to VH1's "Pop Up Videos," and Bardawil used a 100-year-old camera to film parts of it. She also put water over the lens to achieve a blurred effect in the diner scenes. The song has also been used in televisions series, including "Dawson's Creek," "Bates Motel," and "The Duchess" (via Songfacts). The Goo Goo Dolls are still touring 25 years later, and you can bet, they're still playing "Slide."