What Gene Kelly's On-Set Behavior Was Really Like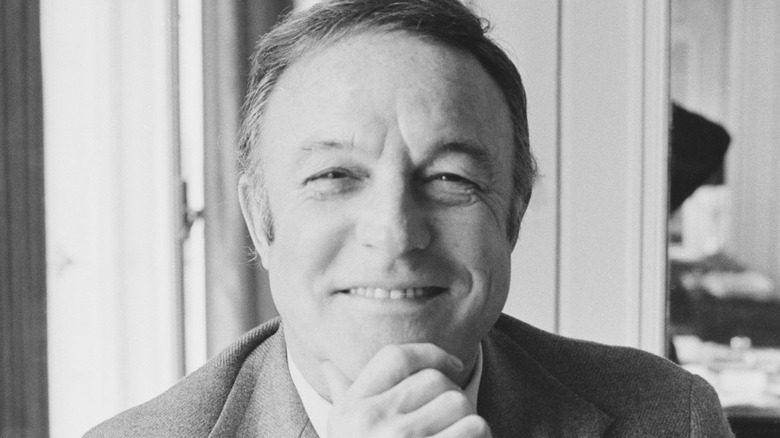 Aubrey Hart/Getty Images
Actor Gene Kelly, a dancer with what Biography called "classical ballet technique," changed musical movie making in the 1940s and 1950s, creating innovative choreography and starring in some of the most famous films to come out of that time period, such as "An American in Paris" (1951) and "Singin' in the Rain" (1952) — both on the American Film Institute's lists of Greatest Film Musicals and Greatest Films. 
His blend of athleticism and ballet redefined the expectations of a male dancer, according to Biography. "All of my dancing came out of the idea of the common man," the website quoted the star. Kelly, born on August 23, 1912, grew up in Pittsburgh, Pennsylvania, and studied dance throughout his childhood. He also taught at a local dance school to subsidize his college expenses; he attended Pennsylvania State College and the University of Pittsburgh.
Afterward, he and his brother, Fred (who also later worked in showbiz as a director) did the vaudeville circuit before Kelly headed to Broadway, where he performed in the chorus of Cole Porter's "Leave It to Me," starring Mary Martin, and "The Time of Your Life," in the late 1930s. Kelly played the lead in the stage version of the musical comedy "Pal Joey" in 1940, according to Britannica. Producers saw him on stage and offered him a film contract. Kelly starred alongside Judy Garland in his first movie, "For Me and My Gal," in 1942. Audiences loved his carefree demeanor and the energetic yet graceful dance style he used. But on the set, Kelly showed another side to costars.
Making Singin' in the Rain intimidated a costar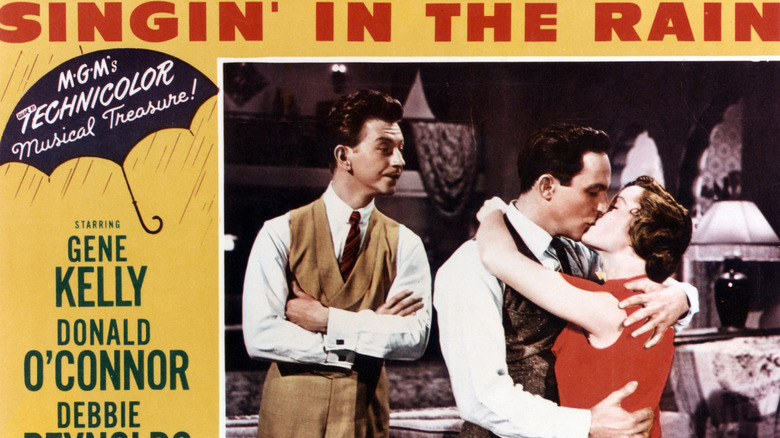 United Archives/Getty Images
While making 1952's "Singin' in the Rain," costar Debbie Reynolds recalled that Gene Kelly often was a difficult taskmaker. The then-19-year-old played the girlfriend of Kelly's character and spent many hours with him on the set. According to her 2013 book "Unsinkable: A Memoir," quoted in Showbiz CheatSheet, Reynolds tried to show she could keep up with her more experienced costars — Kelly, a trained ballet dancer, and Donald O'Conner, an actor known for his ability to sing and dance well. "Gene definitely hadn't wanted me as his costar," she wrote in the book. "But Louis B. Mayer [cofounder of MGM] himself had chosen me to play Kathy Selden, and there was nothing Gene could do about it, even though he was MGM's biggest star at the time."
Their kissing scenes also proved problematic and Reynolds remembered their first kiss as a traumatic experience: "The camera closed in. Gene took me tightly in his arms ... and shoved his tongue down my throat. 'Eeew! What was that?,' I screeched, breaking free of his grasp and spitting. I ran around frantic, yelling for some Coca-Cola to cleanse my mouth. It was the early 1950s, and I was an innocent kid who had never been French-kissed. It felt like an assault. I was stunned that this 39-year-old man would do this to me." Reynolds and Kelly eventually re-filmed the big kiss. She encountered other problems during the filming as well.
Kelly took his dancing seriously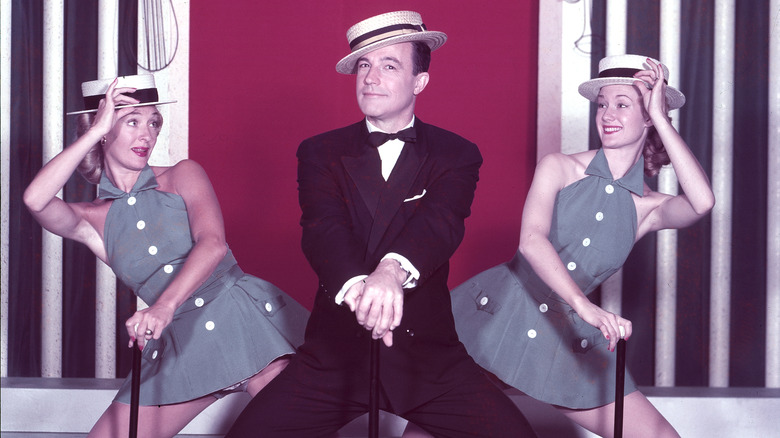 Michael Ochs Archives/Getty Images
While Reynolds had made several films prior to "Singin' in the Rain" (1948's "June Bride," the musical "The Daughter of Rosie O'Grady" in 1950, and "Three Little Words," with another dancing icon, Fred Astaire, who shared dancing tips with her), she was just 19 during "Singin'." Kelly frequently criticized her dancing and pushed her to do better, according to Biography. A particularly hard number for Reynolds was "Good Morning," which contained lots of tap dancing and singing for almost four minutes. The first day of shooting alone was hours long, from 8 a.m. to 11 p.m. "My feet were bleeding ... I couldn't move," Reynolds said later about the experience, quoted in Ranker.
Esther Williams also tangled with Kelly during filming "Take Me Out to the Ball Game," an experience she described as "pure misery." Williams was taller than her costar and Kelly made her slouch throughout the film.
Despite their problems, though, Reynolds and Kelly remained friendly after making the movie. "He transformed an untrained high school girl into a dancer," she wrote in her 2013 memoir,  quoted in Showbiz CheatSheet. "In the early '70s, Gene came to see me when I was starring in 'Irene,' my first time ever on Broadway. After the show, he came backstage, hugged me, told me how proud he was of me, and kissed me — no tongue. I was so moved, I cried."  
Kelly died on February 2, 1996, reported Encyclopedia of World Biographies. He was 83.