The Real Reason Elton John Fired Tom Hardy For The Lead Role In Rocketman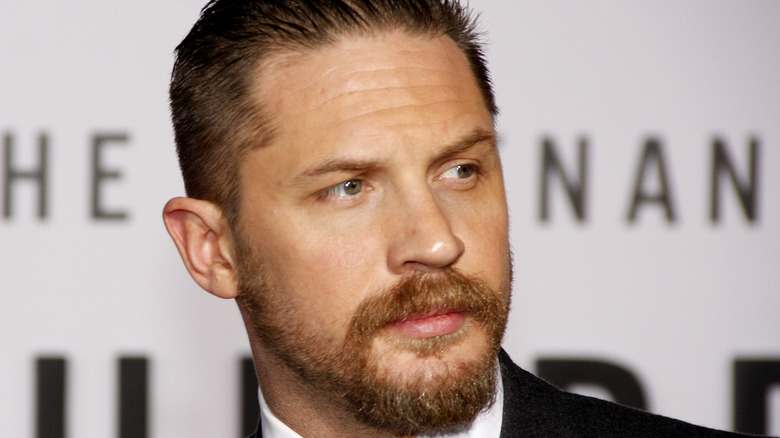 Tinseltown/Shutterstock
Music icon Elton John has lived a heck of a life, and with 2019 biopic "Rocketman," he was keen to have it presented with a degree of authenticity. The movie may play fast and loose with the timing of certain events, but it was a great success as a warts-and-all account of his misadventures to date. Attending the London premiere of the movie, John told the BBC it was "very emotional" to watch his life laid bare like that.
The prolific pianist was capably played by Taron Egerton, who thoroughly impressed John himself. "When I saw Taron ... I was looking at me," he said, per Indie Wire. "I was hearing me, but it wasn't me." Egerton didn't just look the part; he could also live up to the huge task of sounding like Elton John. Despite this, he was not the first choice for the role. Tom Hardy was initially on board, but, crucially, Hardy is no singer.
NME reports that the movie was a long time in the making, and in 2013, Hardy was potentially going to play the leading role. According to British newspaper The Sun (via NME), Hardy confessed in 2015 that singing really isn't his thing. Despite his best efforts for the movie, he said, "it's really hard to open my mouth in that way."
Tom Hardy's age and potential lip-syncing saw him leave Rocketman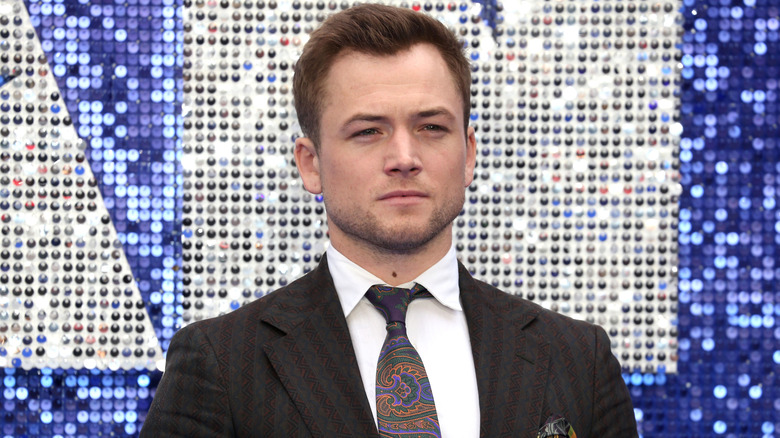 Cubankite/Shutterstock
When producer Matthew Vaughan came on board, the troubled project finally started to come together. One of Vaughan's biggest issues with "Rocketman" from the start, however, was the question mark hanging over Hardy's head. "They said the idea was Tom was going to lip-sync," Vaughan said, per The Hollywood Reporter, a notion that just didn't pan out.
This wasn't the only reason Hardy didn't ultimately make the movie, though. He was 41 at the time, and as John bluntly put it (per Indie Wire), "by the time things move on, he got too old ... and he can't sing!"
No aspersions were cast on Hardy's obvious acting talents. "I really think Tom Hardy is one of the best actors," Vaughan was keen to point out (via The Hollywood Reporter), and the fact that he's played everybody from both Kray twins in "Legend" to Eddie Brock in "Venom" with aplomb is a testament to his mastery of his craft.
As it was, though, Egerton's soulful singing, which he had previously brought to the world's attention as the voice of gorilla wannabe singing sensation Johnny in "Sing" (belting out Elton John's "I'm Still Standing," funnily enough), carried the day and won him the part of a lifetime.