Here's Who Inherited Natalie Cole's Money When She Died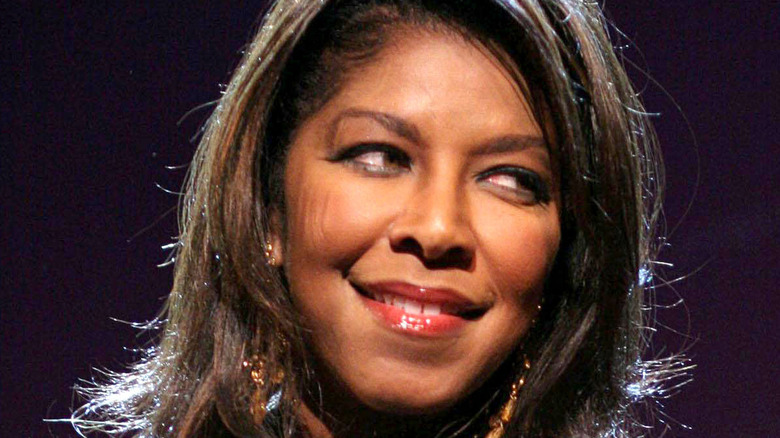 Everett Collection/Shutterstock
As the daughter of a famous and well-known legendary singer, Natalie Cole was bound to follow in the footsteps of her father. Born in Los Angeles on February 6, 1950, to musical parents — Nat King Cole and singer Maria Cole — Natalie was the oldest of five children (via Los Angeles Times).
Naturally, she started singing when she was young, but spent most of her teen years going to school. When her father died of cancer at the age of 45, Cole was just 15 years old, says Biography. After graduating from the University of Massachusetts Amherst, she would put her educational achievements to the side to pursue one of her first loves: singing. By the mid-'70s, Cole's career was in full effect. In 1975, she released her first hit single, "This Will Be (An Everlasting Love)." The song was her first, but definitely not her last, entry on the Billboard charts. Throughout her career, Cole put out over two dozen albums (via Discogs). But she also reportedly suffered with addiction for years before recovering (Amherst Bulletin). Her final album was released in 2013. Two years later, she died on New Year's Eve at the age of 65 (via Reuters).
The beneficiaries of Natalie Cole's estate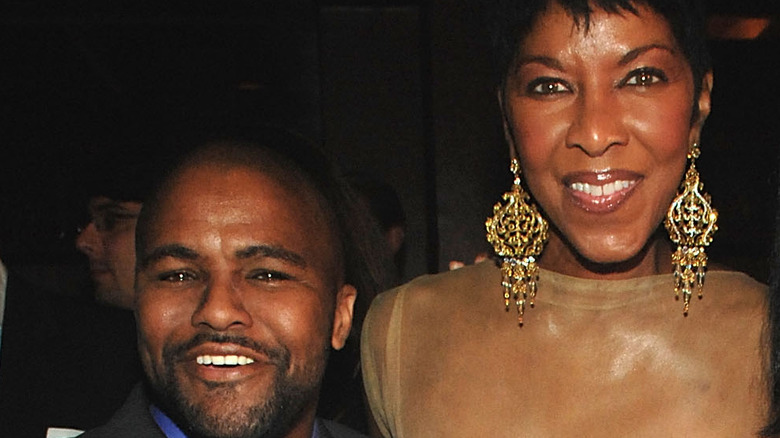 Duffy-marie Arnoult/Getty Images
Natalie Cole's cause of death was a rare lung condition, which led to her heart failing (per Reuters). The singer was married three times. She only had one child, named Robert Adam Yancy (pictured left with Cole above), from her first marriage to music producer husband Marvin Yancy. Her last and final marriage was to Kenneth Dupree and ended in 2004 (via WJTV). When Cole died, she was not married.
Cole had an active and straightforward will. In her final request, she named several people to inherit her assets valued at $1.3 million, per New York Daily News. These people were family and close friends. The amount designated per beneficiary was not public, but her son Robert seemingly inherited a bulk of her estate. She named her one and only child as the main beneficiary of her estate. Despite dying about two years after his mother (per USA Today), Yancy had about $500,000 in assets to his name (per Patch).
Other people named in Cole's will were her twin little sisters, Timolin and Casey Cole, and her cousin, Pamela Harris. Two friends named Benita Hill and Tamara Engelstein, who apparently offered great support to Cole during her years of suffering with addiction, were left undisclosed gifts.