The Truth About The Doors' Earliest Performances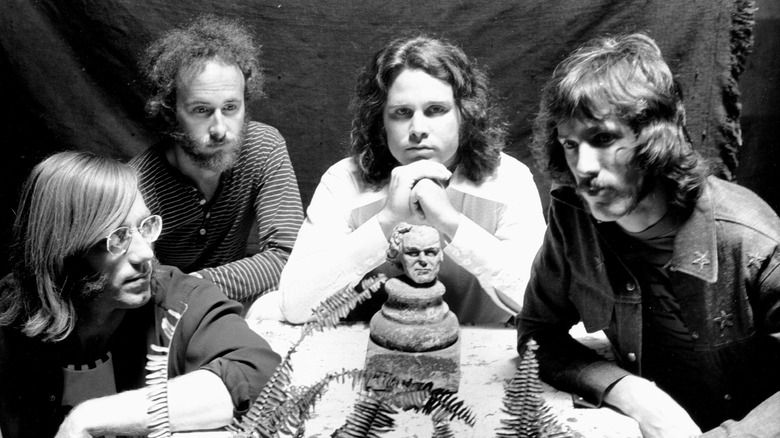 Estate Of Edmund Teske/Getty Images
After their formation in 1965, The Doors would go on to be one of the most stoic and monumental forces in rock 'n' roll history. The sensual mystique of Jim Morrison and the fabled legacy that followed his tragic death is imprinted and deified in the annals of modern musical archives. But like anybody else who ever made it to the top, they had to start at the bottom first, and some bottoms are lower than others.
The band's first appearance was on a make-shift stage at UCLA before a viewing of a student film made by keyboardist Ray Manzarek (via Rolling Stone). It wasn't an overly illustrious environment, but it certainly wasn't too decadent.
Before long, however, a freshly formed band is going to have to cut their teeth on the grisly grindstone of the real world, and there are doors in the real world that tend to lead to some grotesque places.
Break on through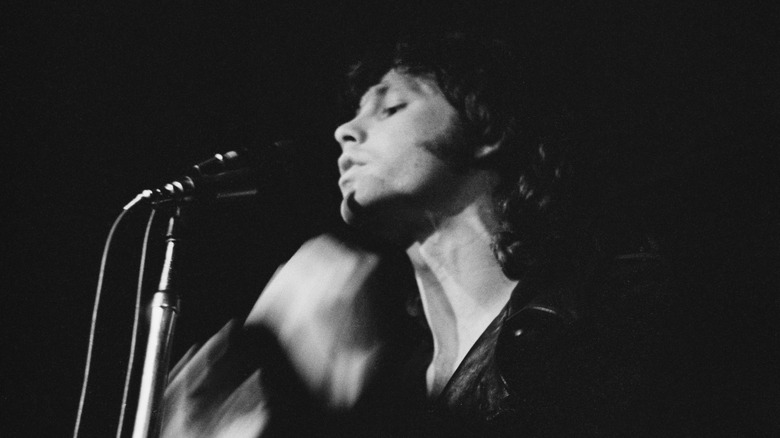 Michael Ochs Archives/Getty Images
In the 1960s, the London Fog was one of the more happening spots along the Sunset Strip. Located just a few doors down from the legendary Whisky a Go Go, it's where The Doors were offered their first residency (via West Hollywood).
"The Fog was a dump," drummer John Densmore recalled (per Rolling Stone). "The stage was so f****** high, you needed an oxygen mask. I was worried about Jim falling. It had all these stupid little circus ropes around the sides of the stage so you supposedly wouldn't fall. It was ridiculous."
The spot was also adorned with its own go-go dancer, Rhonda Layne. You'd think that a lead singer with an impending sex god reputation would couple well with his own "personal" erotic hip shaker, but Morrison's songs didn't exactly sync up with Layne's sensual energy. "She was slightly overweight and wore a miniskirt and go-go boots, doing the twist or the frug. She didn't know how to dance to 'The End,' that's for sure," said Densmore (via Rolling Stone).
Everyone has to pay their dues. Nonetheless, The Doors eventually broke on through the other side of the Fog and became one of the most venerated and beloved bands of all time.