The Unsolved Mystery Of Cynthia Anderson's Disappearance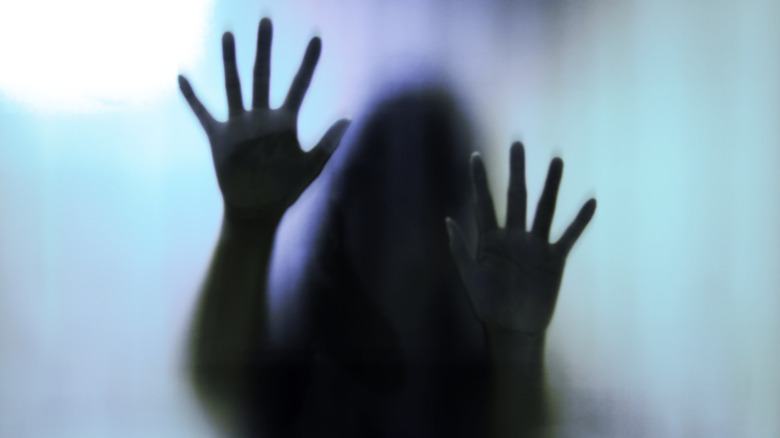 Joe Techapanupreeda/Shutterstock
One morning, more than 40 years ago, Cynthia "Cindy" Anderson went to work as a legal secretary for a law firm in Toledo, Ohio. As late as 9:45 a.m., witnesses reported seeing her in the office, but by noon, she was nowhere to be found, according to The Mystery Box. Notably, all the lights were on, but mysteriously, the door was locked from the inside, and her car was still in the parking lot.
Typically, when the 20-year-old woman left the office, all the phones were put on hold. In this instance, that was not the case, and chillingly, the romance novel Anderson was reading lay open to a scene in which a woman is abducted at knife point. The aroma of nail polish also filled the office, as if Anderson had only just been there. Alarmed, the lawyers called the police. Cindy Anderson had disappeared without a trace.
The writing on the wall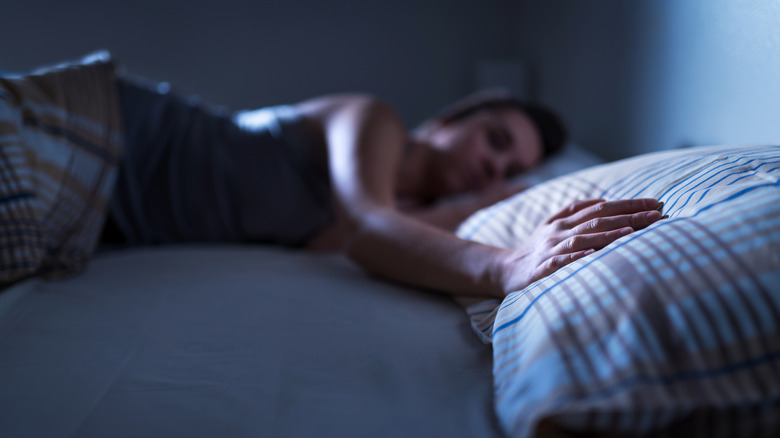 Tero Vesalainen/Shutterstock
Cindy Anderson's nightmares began a short while before her possible kidnapping. In these dreams, someone Anderson knew and trusted knocked on her door, as recalled by her sister, Christine, to whom Cindy confided. Anderson let them in, only to be attacked, abducted, and murdered. According to Unsolved, these dreams could have been a premonition, or a manifestation of her subconscious fear. What's more, a number of other strange things began to happen to Anderson in the days leading up to her vanishing, via The Mystery Box.
For example, less than one year prior, "I LOVE YOU CINDY BY GW" was written in full view of the legal office where Anderson worked, and again, "I LOVE YOU CINDY BY GW," appeared in writing a short while later. Anderson knew no one with the initials GW. The harassing phone calls began shortly thereafter, and an alarm was installed at Anderson's desk, just in case. One client of the law firm witnessed Anderson answer and hang up the office phone just one day prior to her disappearance. She seemed to be in such distress that the person later called the police, requesting a welfare check on Anderson.
The whispering woman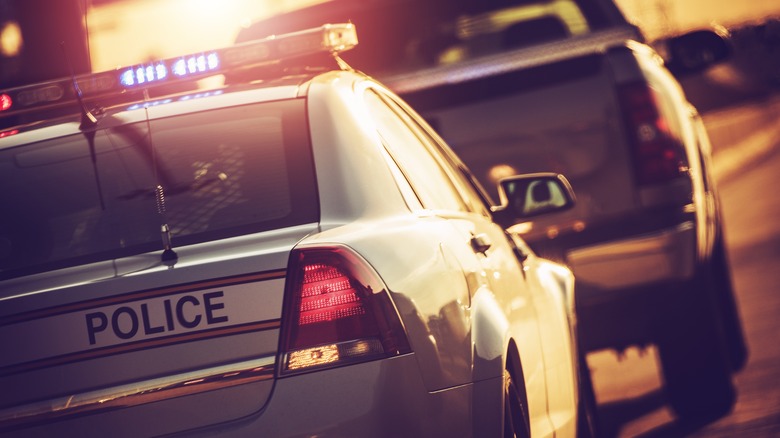 Virrage Images/Shutterstock
A short while after Cindy Anderson's disappearance, the police received a phone call. A woman's voice, whispering, was on the line, insisting that she remain anonymous. What she did reveal, though, in hushed tones, was that Cindy Anderson could be found in the basement of a white house, one of two houses standing right next to one another owned by a single family, before quickly hanging up. The woman called back, but hung up again, with no further information provided. No houses matching that description could be found.
To this day, the disappearance of Cynthia Anderson remains unsolved. Her social security number was never used, nor was the money in her bank account ever touched, per The Mystery Box. One man, with the initials GW and who had access to the building where Anderson worked, did admit writing those mysterious messages, but he claimed they were intended for another woman sharing Cynthia's name. After questioning, no charges were filed, nor have any other files been charged in the case. Via Unsolved, Cynthia Anderson's father, Michael, believes she may yet be alive and suffering from amnesia.
"If she herself is out there, we want her to know we love her, and we certainly want her to come back, whatever the case may be," he said. "The door is open, we certainly want anybody and everybody that can possibly help in this situation to do so."