What Clark Gable's On-Set Behavior Was Really Like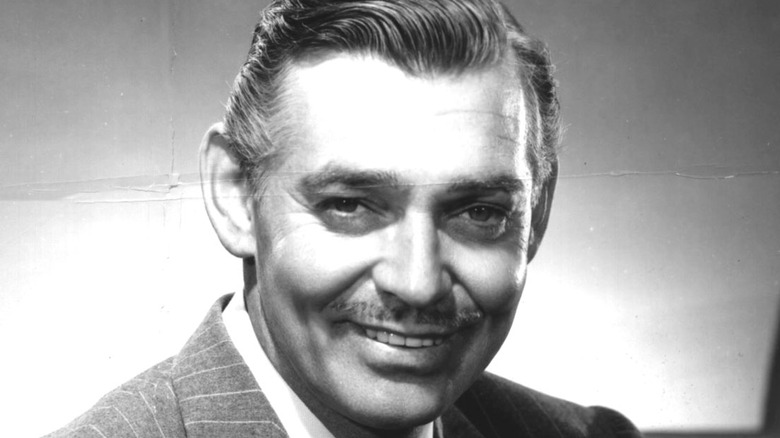 Apic/Getty Images
Along with his co-star Claudette Colbert, Clark Gable is not only one of classic Hollywood's biggest stars, he contributed to an entire sub-genre of movie making called screwball comedy, a precursor of sorts to the modern rom com. He also starred in one of the most famous movies of all time, the now controversial Civil War epic, "Gone with the Wind," released in 1939, per IMDb. With dashing good looks and an immortal mustache, Gable was most often calm, cool, and collected in his on-screen appearances. His on-set behavior, however, revealed a very different side to his personality.
Per Mental Floss, it's widely known that Clark Gable had dentures from a very young age due to a gum infection, and because of this, he had terrible breath, according to his "Gone with the Wind" co-star Vivian Leigh. Because of this perhaps, Gable was also reportedly highly preoccupied with personal hygiene, shaving his body hair, showering several times daily, and avoiding baths because he felt like he was soaking himself in dirty water. Personal peccadillos aside, it was in 1935 when the most egregious example of Clark Gable's on-set behavior came to light.
He had a child no one knew about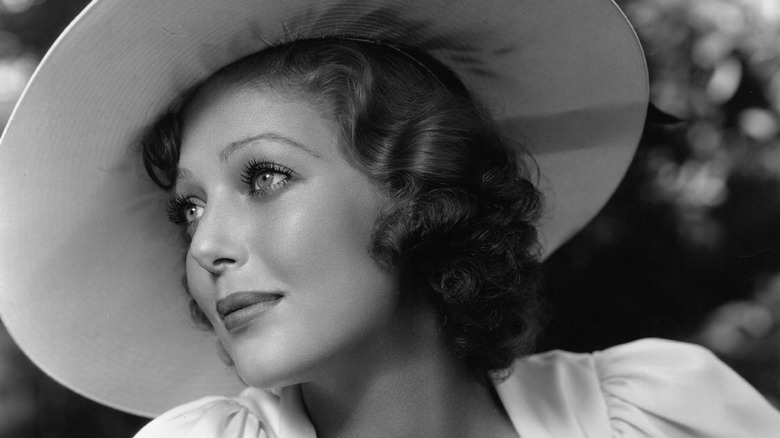 Hulton Archive/Getty Images
Per IMDb, young superstar Loretta Young starred alongside Clark Gable, who was married at the time, in the 1935 film adaptation of the Jack London classic novel, "The Call of the Wild." She had only just separated from her husband, and by all reports, she was not interested in her leading man's flirtatious overtures, per The Hairpin. On an overnight train ride back to Hollywood from where the movie was shooting on location, Clark Gable entered Young's train car where she was sleeping. What happened next was kept a secret by everyone involved until many years later.
Loretta Young never accused Clark Gable of any impropriety related to that evening, nor did she say much about the incident at all. What is suspected, however, is that Clark Gable fathered a child with Loretta Young that evening on the train. Young didn't reveal the pregnancy at the time and took elaborate steps to conceal it from the media, using an elaborate ruse involving an adoption. The baby was named Judy, and while she grew, she began to look more and more like Gable, and Young was finally forced to admit the truth. Clark Gable, the romantic leading man of lore, was, in fact, an unfaithful philanderer, via The Hairpin.