What Natalie Wood's On-Set Behavior Was Really Like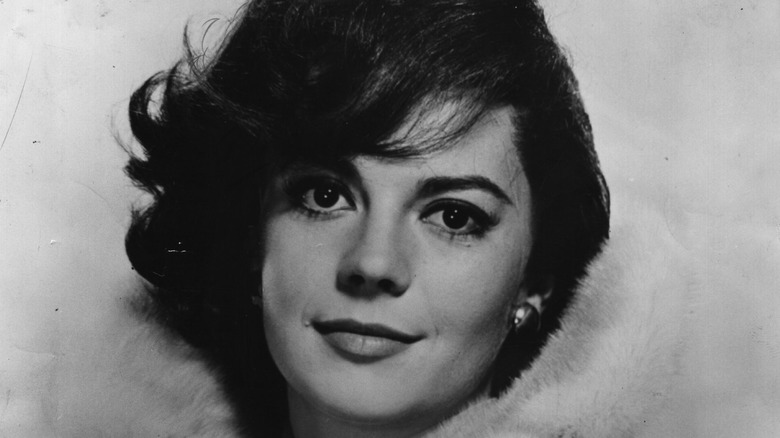 Hulton Archive/Getty Images
Born in 1938, actress Natalie Wood was a preschooler when she was cast (though uncredited) in her first movie, the 1943 film "The Moon is Down," per IMDb. Just a few short years later, the child actress would star in her first major film, "Miracle on 34th Street," and turn into a Hollywood star overnight. She would spend most of the 1940s and '50s with a thriving acting career. By the time she hit her teens, her acting chops brought her not only commercial, but critical success; in 1956 she earned her first Academy Award nomination, for her impressive work in the film "Rebel Without a Cause." That was the first of her three Academy Award nominations (though she never won).
In 1961 she starred in two notable films, "West Side Story" and "Splendor in the Grass," the latter film earning Wood her second Oscar nomination. For the next two decades, the actress continued to work in dozens of films and pick up many other awards and nominations. Wood was one of the most in-demand actresses of her time (per Britannica), but something else was going on behind the scenes of her successful career. It was an issue that would affect her professional behavior.
In 1955, Wood demonstrated her acting longevity to major studios when she made the difficult transition from child star to serious performer. It was something that had proved impossible for many of her peers.
Natalie versus Warner Bros.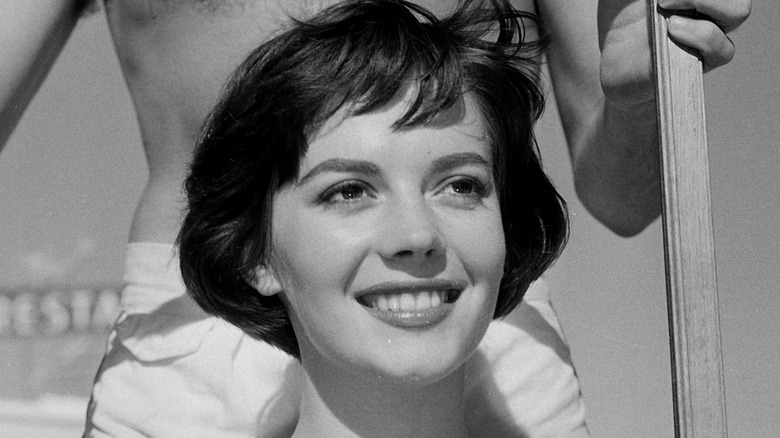 Michael Ochs Archives/Getty Images
That was also the year Warner Bros. Studios signed the star to a contract for seven years (via Yahoo News). But the terms of her contract would prove difficult for Wood. She expressed concerns about not having the freedom to choose her own roles. Then came the unexpected: Wood's sudden resistance. The following year she was cast in the film "The Searchers," which upset her because she didn't feel that she was properly cast, says Biography. And that wasn't the only film she resisted. Wood was cast to star in two films, titled "The Miracle" and "A Summer Place." But she had other ideas.
She fought with the studio and did not show up to work on either film, ultimately refusing the two roles. Her absence was her particular way of showing that she was protesting the terms of her contract, and by extension, the studio. Wood was adamant about having a say in what roles she wanted to take, a decision rarely allowed actors.
In another demonstration of her protest, Wood was expected to show up to work on a film titled "The Young Philadelphians." Again, she did not show up on the set. In 1959, Warner Bros. finally had a response to her on-set behavior, in the form of a suspension. The studio said the dispute was over money, per The Washington Post. However, Wood always maintained that it was actually over her inability to make a choice about the roles she was given (via The New Yorker).
Natalie Wood's rare Hollywood victory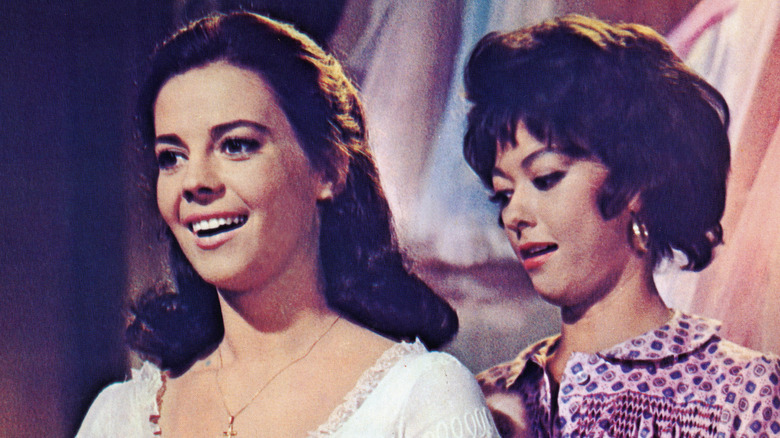 United Archives/Getty Images
The studio suspended her from work for 18 months, but when it was over, the actress would learn that she scored a victory. In the aftermath of her year-and-a-half suspension, the studio's head, Jack Warner, would agree to allow Wood to choose just one film moving forward. It was a studio concession that was unheard of during that time. The first film she chose was the classic musical "West Side Story" (pictured left, above) which is one of her most memorable roles (via Marie Claire). Her head-to-head with the studio proved that she was ready and willing to fight for what she believed in, even when it meant tough consequences. While her attempt to rally her causes spilled into the workplace, in the end, it paid off for the actress who is remembered for her advocacy, as well as her performances.
She continued to act throughout the '60s and '70s, and was continuing that streak into the early '80s. Sadly, it came to an end in November of 1981, when Wood tragically drowned in a mysterious boating accident (via Biography).