The Star Billie Holiday Named Herself After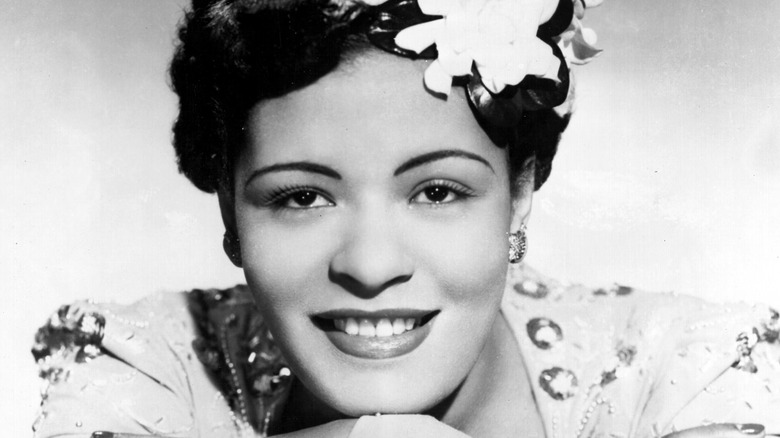 Michael Ochs Archives/Getty Images
According to the National Women's Hall of Fame, Billie Holiday is considered to be one of the greatest Jazz singers of all time. Her 1939 politically charged song "Strange Fruit" became her biggest hit and made Holiday a star. It was later added to the National Registry in 2002 (per World History Edu). Over a century after her birth, Holiday's name is still up for debate. Also referred to as Lady Day, Biography reports that she was born in Philadelphia in 1915 as Eleanora Fagan. Britannica, however, writes her name as Elinore Harris.
Whatever the case, it can be agreed that her parents were Sadie Fagan and Clarence Holiday, a musician (via Biography). Per The Library of Congress, both of Holiday's parents were mostly absent from her life. She sought refuge in music and began performing in New York City nightclubs in the 1930s. It's then that she decided she needed a new and improved name. Although she barely had a relationship with her father, she took his surname. As for "Billie," she got that from her favorite silent film star, Billie Dove (per Showbiz Cheatsheet). The rest, as they say, is history.
Who was Billie Dove?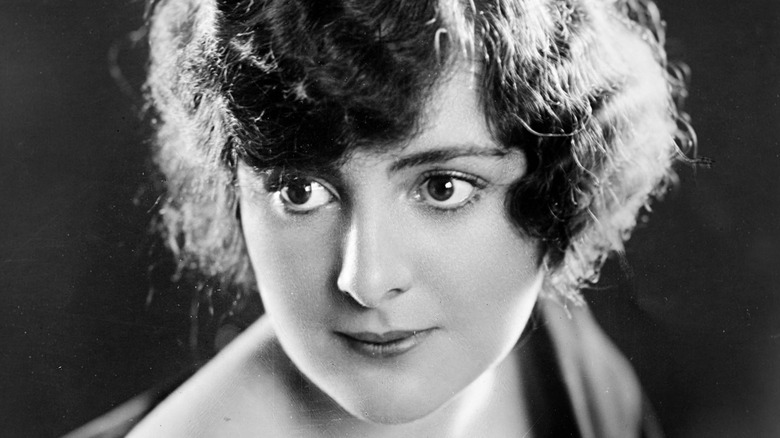 Apic/Getty Images
Like Holiday, Billie Dove also reinvented her name. According to the Independent, she was born Lillian Bohny in New York City in 1903. Some reports indicate her first name was originally Bertha, but she later changed it to Lillian. For unknown reasons, the other girls on her sports team called her "Billie," and the nickname clearly stuck. Known for her beauty, Dove became an artist's model in her early teens (via IMDb). One such artist called her the "The Dove" because "she was so lovely, yet so shy." Thus, Billie Dove was born. 
Although she began her career in the famed Ziegfeld Follies, the Hollywood Walk of Fame reports that she moved to Hollywood in the 1920s. She subsequently became a silent film star and dated Howard Hughes for several years. Even with her incredibly successful film career and legions of fans, Dove retired from acting in 1932. 
In her biography, "Lady Sings the Blues," Holiday later said, "I don't think I missed a single picture Billie Dove ever made. I was crazy for her" (per Biography). Holiday died at the age of 44 from cirrhosis of the liver in 1959 (via The Library of Congress). As for Dove, she died in 1997, outliving Holiday by nearly four decades.