The Mysterious Death Of Andre Jones Explained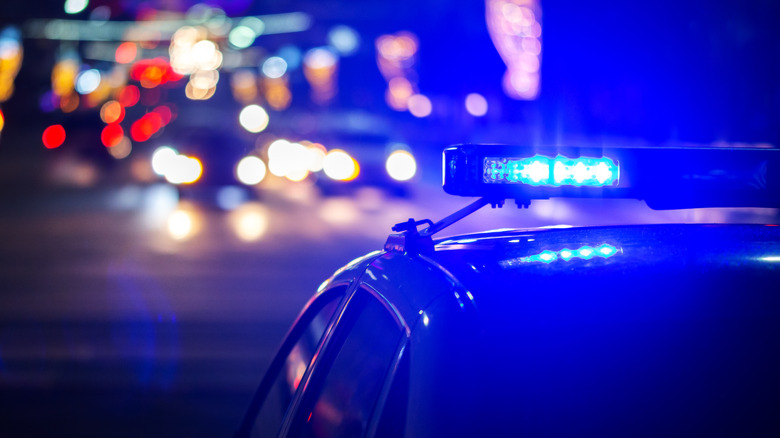 teh_z1b/Shutterstock
In August 1992, Andre Jones was a Mississippi teen who was days away from starting his freshman year of college (via Unsolved Mysteries Wiki). Jones' family members were prominent in Jackson's Black community. According to Unsolved Mysteries, his mother, Esther Quinn, was the president of the NAACP's Jackson branch. In addition, Jones's stepfather, Charles Quinn, was a minister for the Nation of Islam. On August 22, My True Crime Stories writes that Jones was driving home in a friend's truck with his girlfriend, Tanisha Love. The couple was stopped at a police checkpoint. Here's where things get murky.
The New York Times reports that Jones was subsequently arrested and charged for having an open beer can, a gun, and for driving a truck that unbeknownst to him, was stolen. Love, however, later stated there was no beer and no gun. Though she did note that the police's "demeanor changed" when Jones told them his name.
Love immediately called the Quinn's to let them know of their son's arrest. Jones then called his parents from jail and told them that he didn't know why he was arrested (per Black Then). He called again a few hours later, this time because he was being moved to another jail. Esther spoke to her son a few more times that night. The next day, the police station "casually informed" her that Jones was dead; he had committed suicide.
If you or anyone you know is having suicidal thoughts, please call the National Suicide Prevention Lifeline​ at​ 1-800-273-TALK (8255)​.
Was Andre Jones' death a murder or a suicide?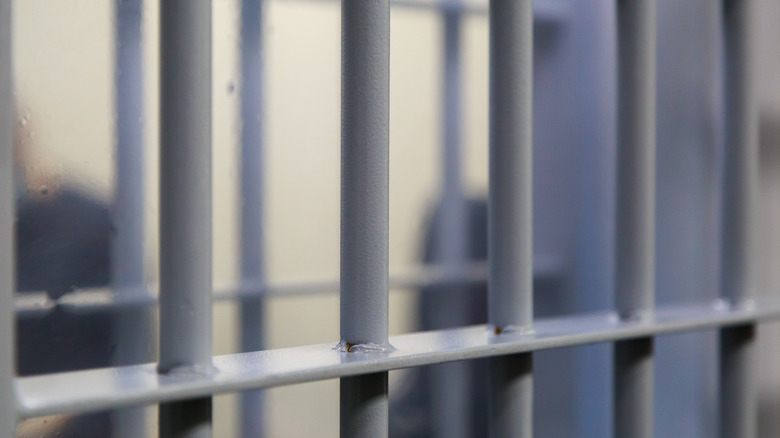 Pedal to the Stock/Shutterstock
According to Unsolved Mysteries, officials stated that Jones had tied his shoelace to a grate above a showerhead to hang himself. His parents, however, did not believe this as he had never been depressed or "showed suicidal tendencies." His stepfather, Charles Quinn, later visited the jail and estimated that the grate was "about eight feet above the floor." Simply put, he thought someone had lifted Jones to hang him. This contradicted the state-appointed pathologist, Dr. Steven Hayne, findings (via Synova's True Crime Stories). His autopsy concluded that Jones "could have hanged himself unaided." The Quinn's then decided to hire their own pathologist, Dr. James Bryant.
Per Unsolved Mysteries Wiki, Bryant believed ligature marks on Jones' neck were the result of him being strangled. Although Hayne's autopsy failed to find any bruising on his body, Bryant noted that "[Jones] had suffered from some kind of blunt force trauma" while he was in jail. When Dr. Emily Ward became the new state medical examiner shortly after, she, like Hayne's, said that Jones' death was a suicide.
His family believed that the jail was involved and that ultimately, his death was racially motivated. They called it a "lynching." Charles Quinn later told The New York Times that the motive, "could have been several issues, but we know he didn't commit suicide." The Quinns later filed two lawsuits against Mississippi and the federal government. Both were dismissed and Jones' manner of death has never been changed.