This Is Mick Jagger's Favorite David Bowie Song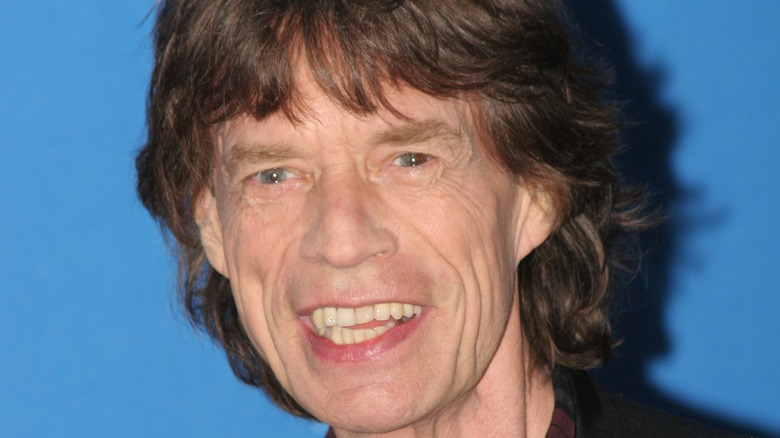 Denis Makarenko/Shutterstock
David Bowie's death, needless to say, was a tremendous blow to music fans around the world. It marked the loss of one of the most colorful, unique, and successful personalities the industry has ever seen.
Bowie died on January 11, 2016, at the age of 69, the BBC reported, and the devastating news was met by a slew of fellow industry titans eager to pay their respects. As Alice Cooper put it, via NME, "He leaves behind a rich history of musical and cultural experimentation and invention that will rarely be seen again, if ever. He was one of a kind." Meanwhile, fellow rocker Mick Jagger reminisced about his long association with Bowie and how it inspired his choice of favorite song from the "Space Oddity" legend's vast back catalog.
In the weeks following Bowie's death, Jagger spoke to Rolling Stone about his relationship with the singer. They were very close, he said, and while there was an element of rivalry and competition between them, "it never felt overwhelming." Jagger and Bowie spent a lot of time together in New York during the 1980s, he said (via Cheat Sheet), and it's those times that remind him of "Let's Dance," which he stated is his favorite Bowie hit.
David Bowie's 'Let's Dance' gives Mick Jagger a lot of nostalgia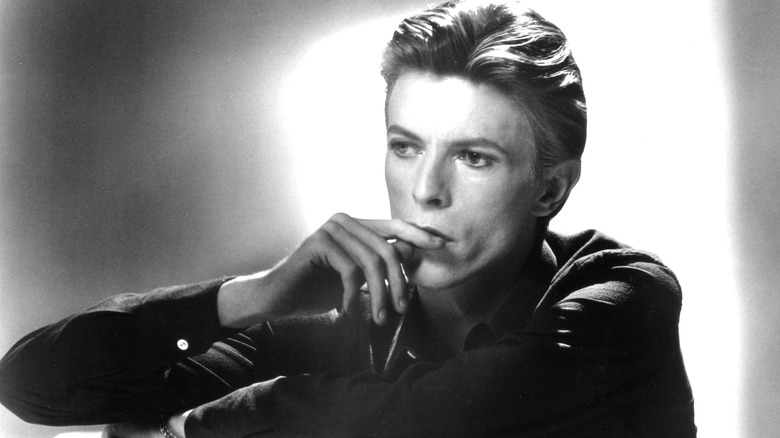 Michael Ochs Archives/Getty Images
"Let's Dance" features on the 1983 album of the same name. According to AllMusic's Stephen Thomas Erlewine, the song is characteristic of the best of the record: it's fast, catchy, appropriately danceable, and very accessible. In this way, it seems to have represented an effort on Bowie's part to broaden the appeal of his work. Jagger certainly appreciates these elements of the song, telling Rolling Stone (via Cheat Sheet) that "It has such a great groove," but its appeal for him is on a much more personal level.
Grooves and catchy hooks are one thing, but it's the memories with Bowie that Jagger treasures. "We'd hang out a lot and go out to dance clubs," he told Rolling Stone (via Cheat Sheet) of their New York adventures. The "New York downtown scene" became a big influence on them both, and it's this that Jagger sees reflected in "Let's Dance." This is why, he said, it's the Bowie song he likes the most, explaining, "it reminds me of those times."
"Let's Dance," both the song and the album as a whole, marked a big stylistic change for Bowie (not in the wardrobe sense for once). For better or for worse, though, it was a huge success, and Jagger is only one of many, many people who would name the single as their favorite David Bowie song.