This Is How The Boston Red Sox Got Their Name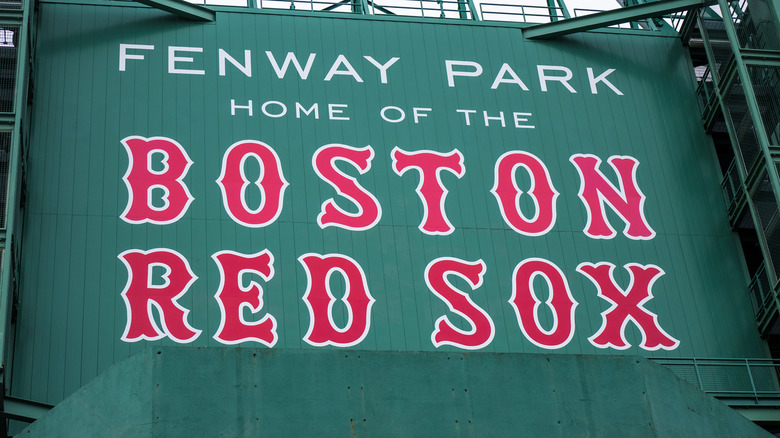 Marcio Jose Bastos Silva/Shutterstock
Boston residents are used to the sight of Fenway Park. It is as much a part of the city's landscape as Faneuil Hall, the Prudential Center, and the Citgo sign that is situated right in Kenmore Square. The unusual stadium with its enormous Green Monster wall has been around since 1912, per Britannica, and city developers are determined to keep it there for many years. During the spring, summer, and fall, it is easy to hear the crowd cheering for the Red Sox baseball team when they are playing.
There have been many heroes on the field during the decades: Ted Williams, Carl Yastrzemski, Johnny Pesky (who has a foul pole named after him), Jim Rice, Dwight Evans, and more recently, Pedro Martinez, and David Ortiz, per Bleacher Report.  Fans cheered them in both good times and bad times, especially that horrible day in 2013 with the Boston Marathon bombing, per NESN. The team is a staple of the Boston culture, but how did the Red Sox become the Red Sox? 
An American makeover in 1908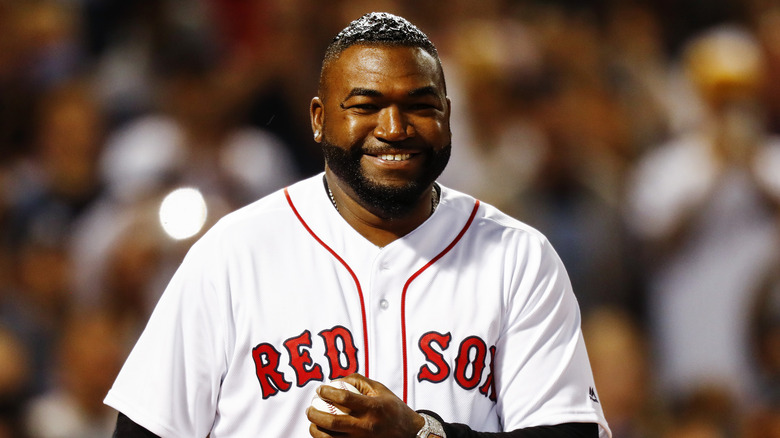 Omar Rawlings/Getty Images
The Boston Red Sox were not always called that, per MLB. In fact, they spent their first seven years as a team without any kind of nickname at all. Some people called them the Americans since they played in the American League as opposed to the other Boston team that played in the National League. Yes, Boston had two teams for a while. This changed in 1907. 
The Americans owner, John I. Taylor, was getting ready to order equipment for the 1908 season. The Boston National League team had worn red stockings and decided to change their colors to blue. Taylor liked the red stockings and decided to order those from the local sporting goods store. To further cement the new look, he then made the team name the "Red Sox," in 1908, and it has stayed that for over 100 years. Fans loved the new home uniforms, which were white and really highlighted the red stockings. 
Fans went to games, even with an 85-year hiatus between World Series wins — they won three more times after that. Their fan base is among the most loyal and rabid, and the team is one of baseball's most historical ones. While players like Ted Williams and David Ortiz made them worth watching, one cannot downplay Taylor's marketing acumen in its role in making this team so entrenched in both Boston and baseball lore.