The Mysterious Death Of Alicia Showalter Reynolds Explained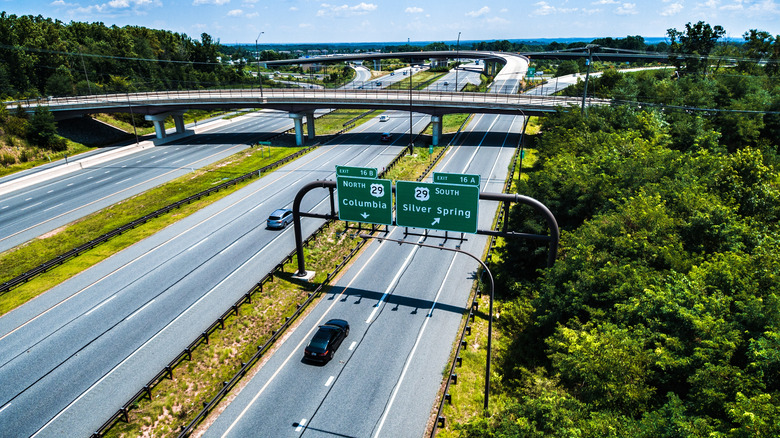 M. J. Van Dyke/Shutterstock
On March 2, 1996, Alicia Showalter Reynolds left her Baltimore home to go shopping with her mother in Charlottesville, Virginia (via Unsolved Mysteries). According to PopCultureCrime, Reynold's got into her Mercury Tracer to make the 155-mile trek. She never made it. Her mother, Sadie Showalter, waited at the mall for hours before deciding to call Reynold's husband, who then called the police. Shortly after, her car was discovered in Culpeper, Virginia, 50 miles away from the mall. There was no trace of Reynolds. A napkin left on the car suggested that she had car trouble. When the car was inspected, however, nothing seemed amiss.
Per WHSV, several eyewitness reports indicated that Reynold's had parked her car on Route 29 and was being helped by a tall white man who was in his "late 30s or early 40s." He was also described as "clean cut" and was seen driving a dark pickup truck. When this description was released, nearly 20 women called police to say that they too had encountered a man fitting this description on this same highway (via Unsolved Mysteries Wiki).
The killer has not been found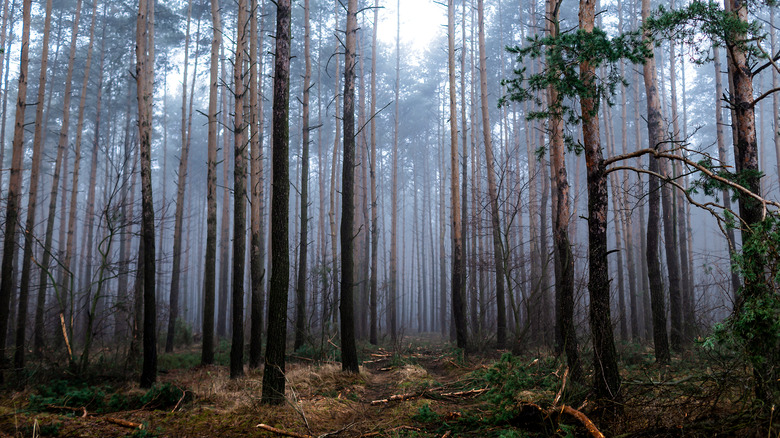 Kostya Zatulin/Shutterstock
According to The Northern Virginia Daily, the women stated that the man made signals to tell them something with their car was wrong. Some pulled over, some didn't. In the case that they did, the man offered them a ride. Unsolved Mysteries writes that two women who accepted found nothing amiss. Some noted that he did seem "agitated" if they didn't pull over or refused his help. On one occasion, a woman who accepted his ride became "frightened" and a physical confrontation ensued; she was pushed out of the car but survived. In each instance, it was found that nothing was ever wrong with their cars.
Police believe the suspected serial killer was "practicing" and "getting comfortable" so he could eventually carry out what he "intended to do." Because of this, he was later called "The Route 29 Stalker." Per Unsolved Mysteries Wiki, on May 7, two months after her disappearance, Alicia Showalter Reynolds' remains were found in a wooded area 15 miles from where she was last seen.
A cause of death has never been released, but it is believed she was murdered on the same day she went missing. David Darrell Rice, a Maryland man, was later named a person of interest. As of 2021, however, no one has been charged with Reynold's death and her parents are still seeking answers and justice (via WHSV).