Whatever Happened To USA Skiing Star Picabo Street?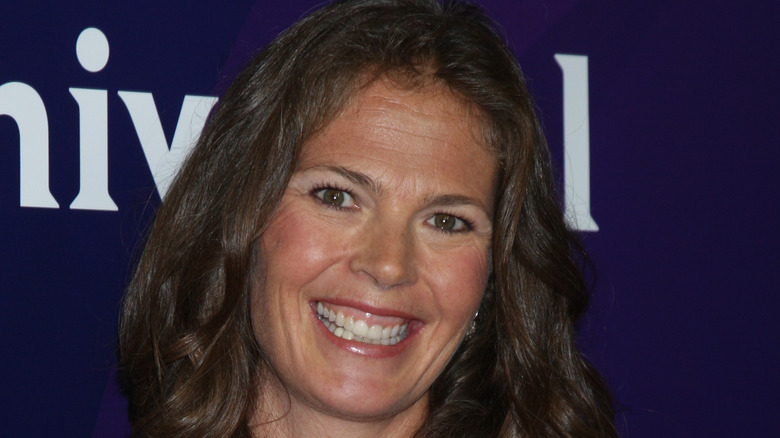 Kathy Hutchins/Shutterstock
Over the decades, the Olympics have produced celebrities. Oftentimes an athlete will make history or otherwise stand out at an Olympiad and become, for a brief time anyway, a celebrity on par with other sports stars. However, the Summer Olympics and Winter Olympics only occur every four years and, further, the sports practiced there are somewhat niche, compared to marquis sports like baseball or football. As such, the lifespan of an Olympic athlete's celebrity is limited. Michelle Kwan, Mary Lou Retton, Mark Spitz, and countless others may have made splashes during and briefly after they made history at the Olympics, but now they're after-thoughts in the history of sports.
Another person who rose to fame via participating in the Olympics is Picabo Street. As Britannica notes, the Idaho-born skier made history in the 1998 Winter Olympics, enjoyed a brief period of celebrity, and then faded from the spotlight. She has since taken up a life of quiet semi-obscurity as a wife and mother.
Street faced misdemeanor charges after an incident with her father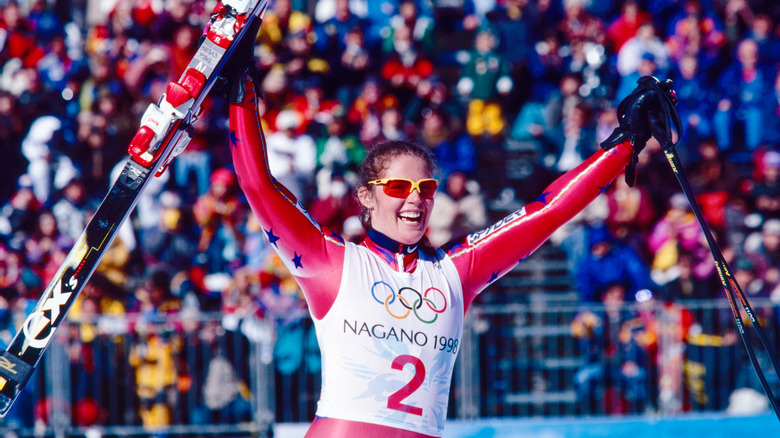 Simon M Bruty/Getty Images
After her 1998 Winter Olympics triumph, Street continued to ski competitively, competing in lower-profile events and, as she aged, succeeding less and less, as ESPN reported. Following a disappointing outcome at the 2002 Winter Olympiad, she retired from professional skiing.
In 2008, according to The Hollywood Gossip, Street married John Reeser in Alabama. By 2010, according to "The Today Show," for whom she worked as a special correspondent, she'd given birth to her third child. At that time she was working as an advocate for abused children as well as an ambassador for a women's birth control procedure, which she had herself undergone.
In 2015, as ABC News reported at the time, Picabo Street was involved in an incident that led to criminal charges. Her father, Ron Street, suffering from low blood sugar, had become combative and violent, and in her efforts to intervene, Picabo was injured and the police were called. The skier at first was charged with three misdemeanor domestic violence charges, but those were later dismissed when the truth came out and her father took responsibility for the incident.