This Is How The Baltimore Orioles Got Their Name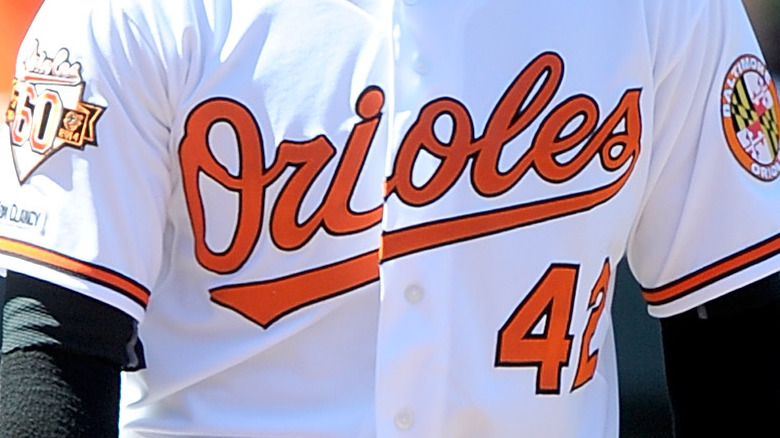 G Fiume/Getty Images
The Orioles are a Major League Baseball team franchise based out of Baltimore, Maryland. Like a lot of professional sports teams, it didn't actually start nor originate out of that city. However, as of today, it is in the top-ranking 30 MLB teams (via NBC Sports), and to date, has won three World Series titles (via Britannica). After 127 years as a baseball team, and 120 years as a professional one, the team that is known as the Orioles has an interesting history, and it all began in the Midwest (via Baseball Reference).
In 1894 Milwaukee, Wisconsin, a minor league baseball team called the Milwaukee Brewers was formed. By 1901, this team would go pro and join the American League — a formerly minor league association. It would become one of eight teams that helped make the American League professional (via Beyond the Box Score). But the team's membership turned out to be very short-lived. After only one season in the American League, the team left Wisconsin for Missouri. Then the Brewers became the St. Louis Browns. 
In St. Louis, the Browns, were a professional baseball team in that city for over 50 years.
The Baltimore Orioles team name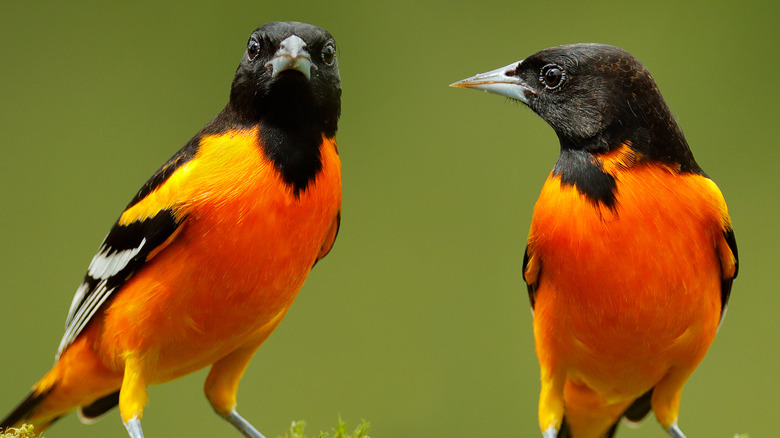 Ondrej Prosicky/Shutterstock
Then in 1951, the team saw new ownership and was also in the early stages of calling a new city home. By 1953, it came true when Browns owner Bill Veek (per Sports Team History) sold it to a Baltimore businessman Jerold Hoffberger (via Baltimore Sun). Of course, a new city also meant a new team name.
Shortly after the team buy, Hoffberger decided to stay true to the city's roots and name his new team after something familiar to Baltimore: oriole birds. The bird is native to the region and was designated the state bird in 1947 (via Our Community Now). But the name was also in homage to previous Baltimore-based baseball teams that called themselves after birds, particularly a team in the National League — one of the first professional baseball leagues, per Sports Team History. In the late 19th century, there was an early Baltimore Orioles that played in both of the leading professional leagues of that time (via Maryland). That team, too, would change leagues, get sold, and move cities. It is known today as the New York Yankees.
By revisiting the oriole for a team name, Hoffberger maintains the connection the bird species has with the city (via MLB). Further, staying true to the name, the bird has been a logo for the team since 1954, and its iconic black and orange colors have remained a vital part of the team's uniforms over the years, shows Sports Logos.