This Is How Far Ringo Starr Got In School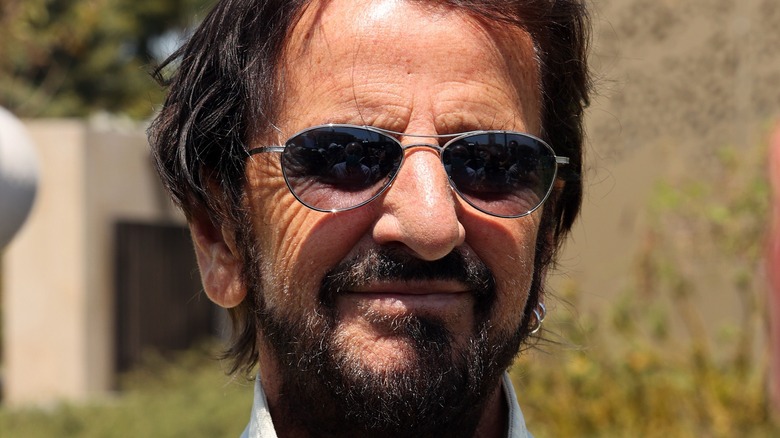 Kevin Winter/Getty Images
As former drummer for the Beatles, Ringo Starr has gone on to be nominated for 27 Grammys and have a successful solo career (via CNN). Born as Richard Starkey in Liverpool, England, Britannica reports that Starr worked odd jobs before making it big. It was while he worked at an engineering company that he formed a skiffle band with his co-workers. Per Biography, skiffle is played with "household objects" instead of regular instruments. By 1959, he had changed his name and joined Rory Storm and the Hurricanes. It was while he was on tour with the band in Hamburg, Germany, that he met Paul McCartney, John Lennon, George Harrison, and Pete Best.
As fate would have it, Starr would go on to replace Best and the rest is history. How did Starr become a drummer in the first place? Showbiz CheatSheet reports it's all thanks to a childhood illness. At the age of 6, Starr developed appendicitis and then peritonitis (per The Mirror). Although he went into a coma and was told he would not survive, Starr pulled through. This, however, would only be the beginning of his health woes. They would eventually impact Starr's education and contribute to his lifelong passion: drumming.
Ringo Starr missed years of school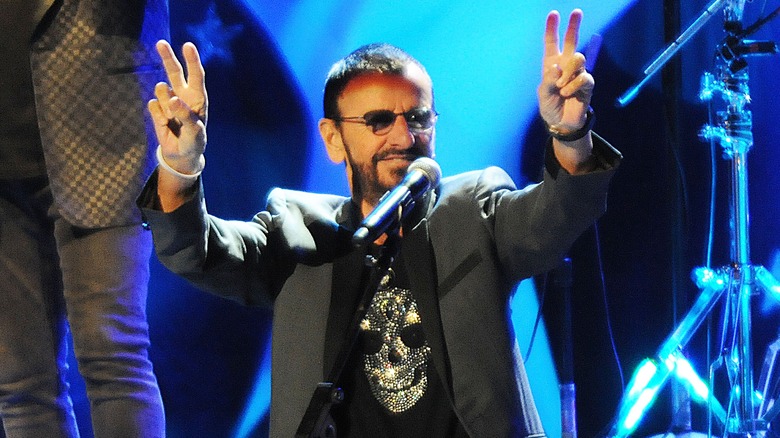 Chris Mckay/Getty Images
Per The Mirror, Ringo Starr spent a year in the hospital recovering from his near-death experience. He was eventually discharged in 1948 (via the Daily Express). As a result, Biography states that he was "considerably" behind in school. The 8-year-old couldn't read or write. With the help of a tutor, he managed to get caught up, but with little avail. In 1953, Starr contracted tuberculosis and spent two weeks at a hospital, before being transferred to a sanatorium. He would spend the next two years there and never return to school. There is, however, a silver lining to Starr's ill health.
According to "Ringo: With a Little Help," by Michael Starr (no relation), the sanatorium did it's best to provide Starr and the rest of the children some "rudimentary education." Most importantly, they gave the children creative outlets. They taught music classes and formed a hospital band that Starr joined. This is how he would end up falling in love with drumming. He later said that he "never wanted anything else from there on." With no formal education, Starr was forced into working dead-end jobs when he recovered at the age of 15. It's safe to say that everything worked out pretty well for Starr, who Rolling Stone writes is one of the greatest drummers of all time.