This Is How The Cincinnati Reds Got Their Name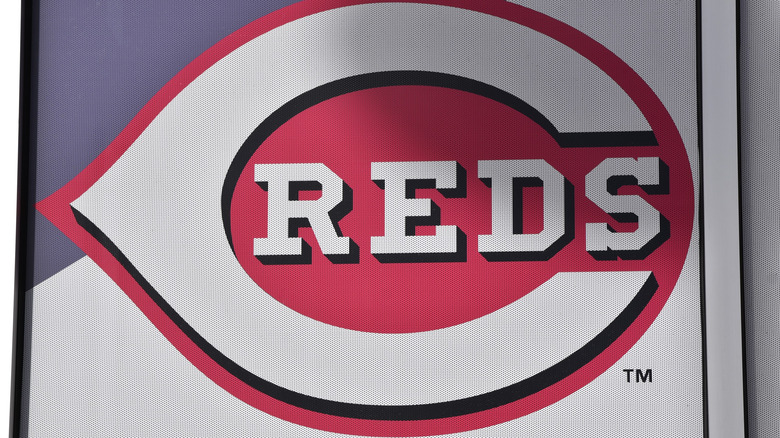 Thomas Trompeter/Shutterstock
The Cincinnati Reds are one of baseball's historic teams. They have been in existence since 1882, per Britannica. During that time, they have won five World Series, with the most recent one in 1990, when they defeated the heavily favored Oakland Athletics. Over the years the Reds have had sterling players like Edd Roush, Ernie Lombardi, Ted Kluszewski, Frank Robinson, Johnny Bench, Tony Perez, Pete Rose (despite his being banned from the game for gambling as a manager), Davey Concepcion, Barry Larkin, and most recently Joey Votto, per Bleacher Report.
Back in the 1970s they were one of baseball's biggest powerhouses, known as the Big Red Machine. They went to the World Series four times that decade and won twice, per Baseball Reference. Those two wins were in consecutive years, 1975 and 1976. 
Team members and fans alike take a certain level of pride in the Cincinnati Reds. There was a time that they briefly changed their name when a fear-mongering senator had the nation in his grip.
Joseph McCarthy was the reason the team briefly changed its name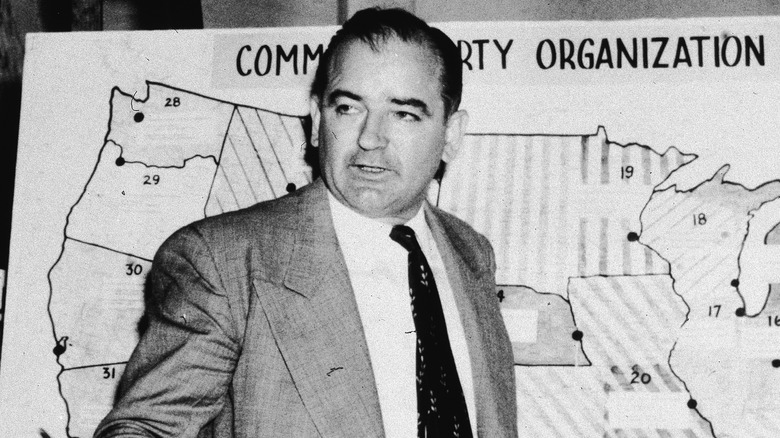 Getty Images/Getty Images
Per MLB, there were baseball teams in Cincinnati before the Reds came into existence. There was one called the Cincinnati Red Stockings that formed in 1869, named after the red socks they wore. That team broke up in 1870. There was a National League team in Cincinnati in 1876, but they had the heinous idea of wanting to sell beer at the game and playing games on Sunday, which were antithetical to the Puritan ideals of that time that the National League apparently embraced. They were expelled and went to the American Association for a time, where they could sell and play what and when they wished. This is when they became the Reds. Then they were allowed back into the National League in 1890, and they were the Reds there, too.   
Then there was the Red Scare of the 1950s. Senator Joseph McCarthy (above) had the nation in fear that communism was going to overtake it. The term "Reds" was a derogatory one for Communist Russia, and the Cincinnati team had no desire to be in McCarthy's cross-hairs. So they played the 1953 season under the name "Redlegs," which was a reference to their socks. They just had their "C," which resembles a sideways wishbone, on their home uniforms, and their logo, which is a mustachioed baseball with eyes, on its road uniforms. The whole Red Scare faded away and by 1959, the Reds name was back for good. Fans hope there is not another change in the next half-century.