Whatever Happened To USA Skiing Star Julia Mancuso?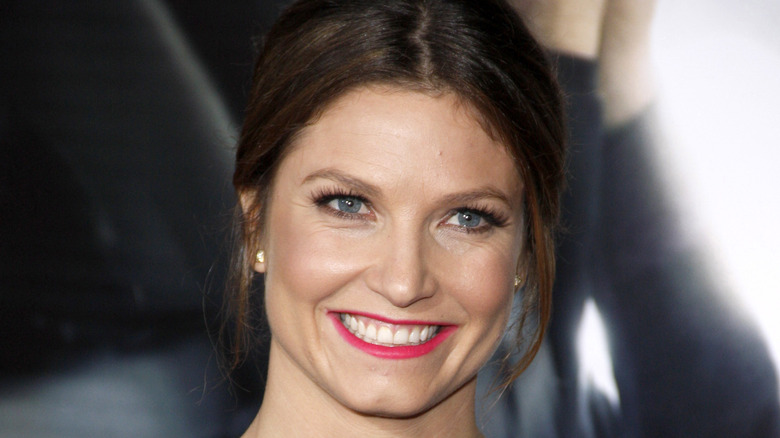 Tinseltown/Shutterstock
According to Team USA, Squaw Valley, California native Julia Mancuso is a four-time Olympian with an impressive career. Nicknamed "Super Jules" by friends, she made it onto the U.S. ski team at only 15 years old (via the Olympics). Per U.S. Ski & Snowboard, she would later get the honor of being the "most decorated big event American female athlete." Mancuso has won five world championships and her website states that she brazenly wore a tiara during her 2006 Olympic wins.
That's not to say Mancuso hasn't endured any trials or tribulations. In 2006, she had hip surgery for the first time (via NBC Sports). By 2015, Mancuso needed hip surgery once again and missed two skiing seasons. She was able to make a triumphant return in 2017.
According to Yahoo! Sports, her father, Ciro Mancuso, was a big-time drug dealer who was arrested and sent to prison. He later stated that the circumstances made his daughter "tougher." Her mother, on the other hand, said that Mancuso "took everything out on the slopes." It seems that both were right, as their daughter went on to have an exceptional career that lasted 18 years. Mancuso retired from professional skiing in 2018 with a "heavy heart," per U.S. Ski & Snowboard.
Julia Mancuso has stayed booked and busy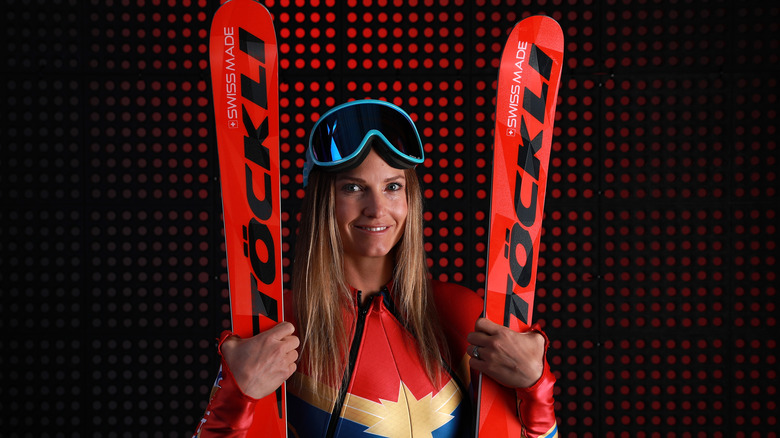 Tom Pennington/Getty Images
Despite no longer being a professional athlete, Mancuso refuses to be on the sidelines. According to her website, she created an underwear line, opened a gym, and has done charitable work. When she announced her retirement in 2018, Mancuso also stated that she would be "reporting" and "contributing" to several sports platforms during the winter Olympics in PyeongChang (via U.S. Ski & Snowboard). Skiing is not the only sport Mancuso loves; she is also an avid surfer.
In 2017, People reported that the then 33-year-old had married Dylan Fish, whom she met while she was vacationing in Fiji. Mancuso's Instagram states that the couple are the parents of two sons; Sonny, born in 2019, and Brody, born in 2021. In 2020, she launched a podcast called "Just Be Yourself with Julia Mancuso" (per Apple Podcasts). In it, Mancuso speaks to other professional athletes and discusses her difficult childhood, among other things. Though she does not post regularly, she also has an active YouTube Channel. Mancuso now splits her time on the slopes and on the beach with her husband and children.