This Is How The Detroit Tigers Got Their Name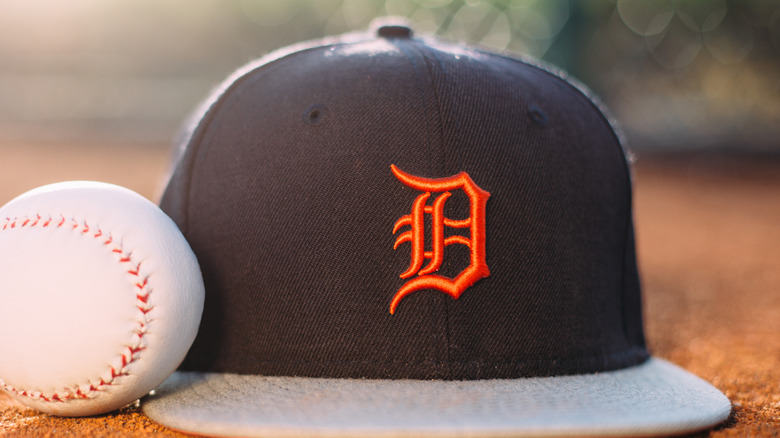 Popartic/Shutterstock
There are few logos as familiar as the Detroit Tigers' Old English D that sits center on players' caps. The Tigers ball club has been around for over 100 years and have won four World Series, per Britannica. Over that span of time, they have had all-time greats like Ty Cobb, Al Kaline, Mickey Cochrane, Hank Greenberg, and Jack Morris step on the diamond for them. Tigers fans have had many other reasons to cheer, like seeing Denny McClain win 31 games in 1968. They also had a legendary manager in Sparky Anderson, who helmed their last World Series win in 1984. 
Like the blue-collar workers in the city that the team plays for, the story of how the team came to get its name is a straightforward one. There was never a time that it had to change its name because a newspaper thought their previous one was too long. They never relocated, either. There was never an intent to mend a rift between two neighboring cities, either. It is still an interesting one to follow. 
The Detroit Detroits?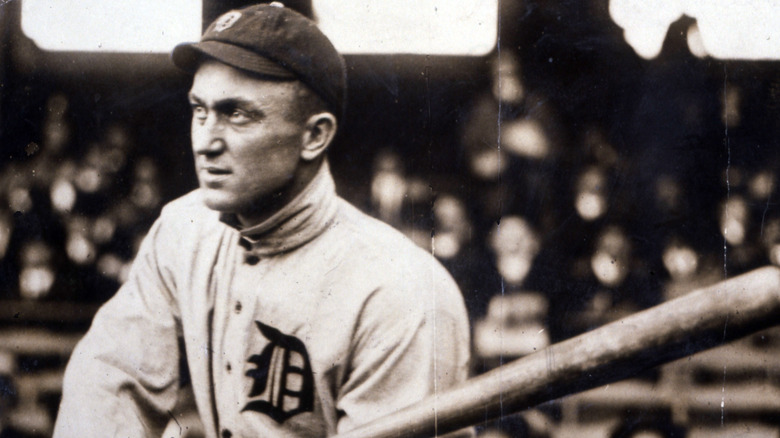 Transcendental Graphics/Getty Images
The Tigers were one of the original members of the American League when it began in 1901. According to MLB, there were baseball teams in Detroit before the Tigers. A National League team played there in the late 1800s called the Wolverines, which coincidentally was the same name that the University of Michigan adopted in 1879. There was also a team in the Western League known as the Detroits, but saying "I'm going to the Detroit Detroits game tonight" just does not roll off the tongue well, does it? 
So the Tigers were born. That same Western League team was coined as such by a sportswriter in 1895, who made the reference as a nod to the Detroit Light Guard, whose tough fighting during the Civil War earned them the moniker of Tigers. A manager tried to grab credit in 1896, saying that it was because of their striped socks, but the team name had been used before. Detroit has since had its economic ups and downs over the decades since then, but they will always have the Tigers.