This Is How The St. Louis Cardinals Got Their Name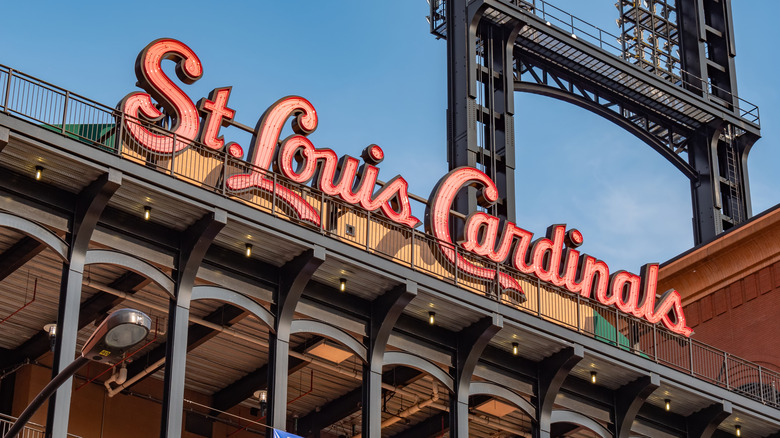 4kclips/Shutterstock
Sports team owners tend to turn to the community in which they play when it's time to pick a mascot or change the name of the franchise, and rightly so. Fans with a hand in what their favorite team is called tend to stay loyal, or so the thinking goes. Major League Baseball's St. Louis Cardinals, winners of 11 World Series championships, per Britannica, have gone by many names and played in many cities in their existence lasting more than a century. Like many teams, fan input led the team to be called the Cardinals, though not through a contest, poll, or survey, as is often the case.
The story of the St. Louis Cardinals getting their name begins prior to the turn of the 20th century, according to the official MLB website. In 1899, three of the most legendary players in the history of the game, Hall of Famers Cy Young, Bobby Wallace, and Jesse Burkett, were on the team, with new owners, Frank and Stanley Robison, in the front office (per MLB). In the shell game that often accompanies where a sports team ends up located, a few years earlier the baseball team that would one day be the Cardinals played in Cleveland before switching places with the team located in St. Louis. Once settled, Missouri's brand-new team changed their name, as well as their team colors. Those colors would end up influencing what that baseball team would one day be called.
A particular shade of red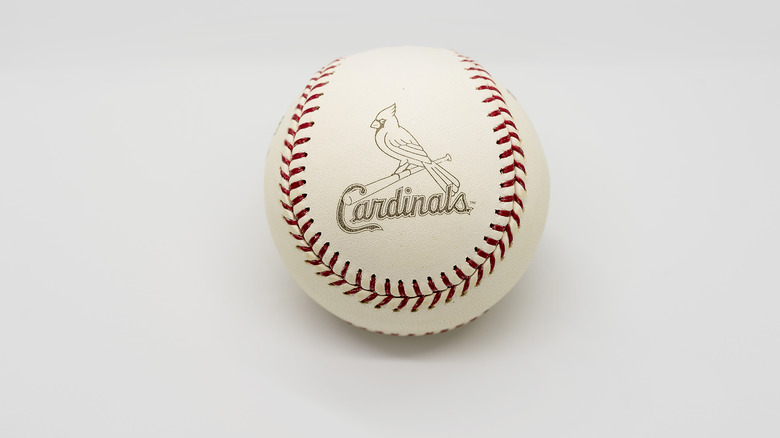 fitzcrittle/Shutterstock
The modern St. Louis Cardinals began their life all those years ago as the St. Louis Perfectos. The team had played in the National League, and at one time been called the Browns and then, the Pefectos. It was in the 1899 baseball season mentioned earlier that the Perfectos debuted new team colors, per Sports Team History. Those uniforms featured red socks, with red trim and accents, per MLB. Team lore says that sportswriter Willie McHale from the St. Louis Republic overheard a fan call the color, "a lovely shade of cardinal" (per MLB). Striking his fancy, he called the team Cardinals in his column.
Because of this, fans and journalists overwhelmingly began calling the team the Cardinals the very next season. So much so, management changed the name of the team in 1900. It was later on, in 1921, though, when the team's iconic cardinal bird logo came into use, with another legend in the game of baseball, team general manager Branch Rickey decided to associate the name Cardinals with the bird more so than just the simple shade of red that fans had loved all those years prior.