Whatever Happened To USA Figure Skating Star Dorothy Hamill?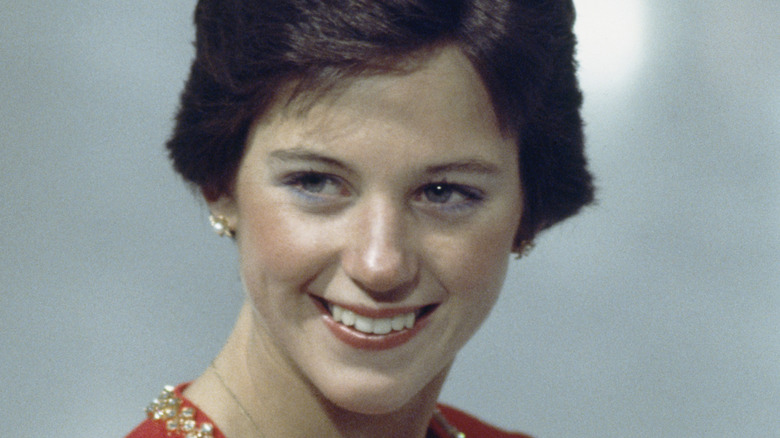 Tony Duffy/Getty Images
In the 1970s and beyond, Dorothy Hamill was one of the most beloved female athletes in America. The American figure skater won a gold medal in the 1976 Olympic Winter Games and was a three-time U.S. National Champion, with wins in 1974, 1975, and 1976, according to Britannica. A year after her gold-medal victory, Hamill went pro and joined the Ice Capades, which she would later own and manage from 1993 to 1995. She also popularized her signature spin — the so-called "Hamill camel," which combined a camel spin with a sit spin — and her short bobbed haircut.
Decades after her prime, in 1993, a poll found that Hamill was tied with gymnast Mary Lou Retton as the most popular athlete in the country, beating out Michael Jordan, Joe Montana, and Nolan Ryan (via The Daily Gazette). But how did she stay fresh in the public's mind, and what is she up to today?
From the Ice Capades to a patient advocate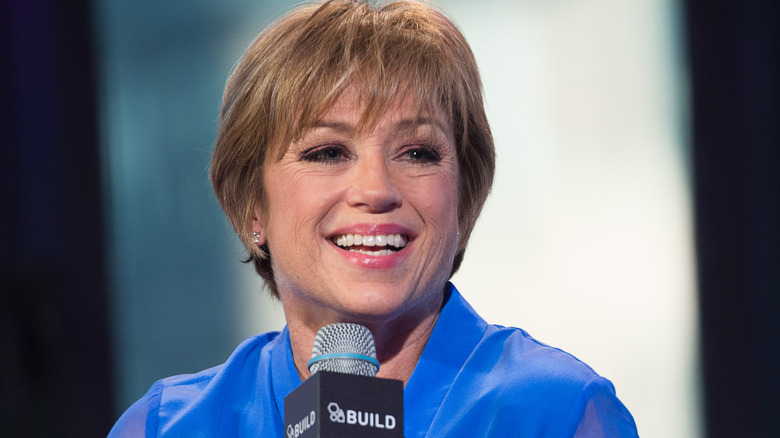 Dave Kotinsky/Getty Images
After winning her Olympic gold, Dorothy Hamill didn't just sit back and relax. She joined the Ice Capades, performing in 13 shows a week in 36 cities a year, according to The Daily Gazette. In 1984, she won a Daytime Emmy for "Romeo and Juliet on Ice," which was exactly what it sounds like (via IMDb). She starred in other touring theatrical productions as well, including "Cinderella" and "The Nutcracker," according to Biography. She bought the Ice Capades in 1993 but sold it just two years later after she was unable to turn the financially wobbly company's fortunes around.
She had struggles, too, as she outlined in her 2007 memoir "Dorothy Hamill: A Skating Life." She dealt with depression, particularly during the summers, when she skated less (via Today). She's been divorced twice, though she has been married to husband John MacColl since 2009. She was also diagnosed with breast cancer in 2008. Since then, she has worked with doctors to educate breast cancer patients about their treatment options, according to USA Today.