Whatever Happened To USA Skiing Star Bode Miller?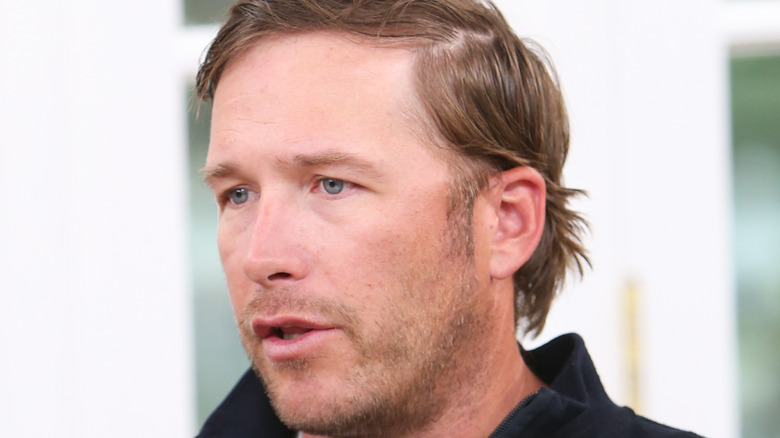 Paul Archuleta/Getty Images
Bode Miller is arguably the greatest men's downhill skier in American history. He's certainly the most decorated with six Olympic medals — more than any other male U.S. skier — 33 World Cup wins, two overall championships in 2005 and 2008, and four world championships. During the 2004-2005 season, Miller accomplished an amazing feat, winning races in each of the core disciplines — slalom, giant slalom, super G and downhill — in a 16-day period. It was particularly impressive because he did it during an era when skiers usually specialized in either speed or technical ability, according to the U.S. Ski and Snowboard Hall of Fame. He's also the only skier to win Olympic medals in four disciples. 
As if being a world-class skier wasn't enough, Miller was also a multi-sport athlete. In addition to earning legions of fans and thrilling audiences as a brash, risk-taking skier, he also shined in tennis, golf and soccer. 
Bode Miller brand ambassador for Big Sky Resort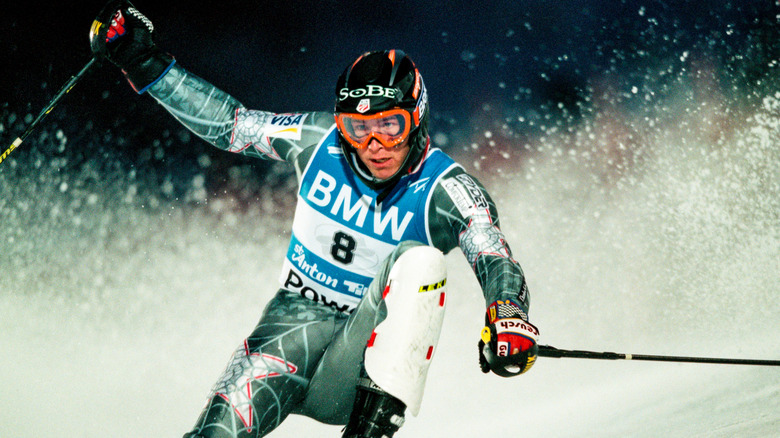 Simon M Bruty/Getty Images
Miller was born to a pair of self-styled hippies in the heart of the White Mountains in Easton, New Hampshire, on October 12, 1977. He grew up on 500 acres in a house with no electricity or running water, and was homeschooled until the fourth grade. He learned to ski at three, and started skiing competitively at 11 when his parents divorced and his mother would drop him off at a ski school on Cannon Mountain while she worked (via Britannica).
There's no doubt Miller had a great run. After skiing professionally for 19 years, the skier had a career-ending crash during the 2015 World Championships in Beaver Creek, Colorado. He severed a hamstring, and although he underwent surgery for the injury, he officially retired in 2017. But he hasn't given up skiing. In 2019, the Olympic medalist, his pregnant wife, and four children headed to Big Sky, Montana, to the Big Sky Resort north of Yellowstone National Park. Miller took on a new role as the brand ambassador for the venue and also worked on its skiing programs and training camps. He and his family live in an upscale development in nearby Spanish Peaks in the shadow of the 11,166-foot Lone Peak, and split their time between Big Sky and Los Angeles (via AP).