This Is James Taylor's Favorite James Taylor Song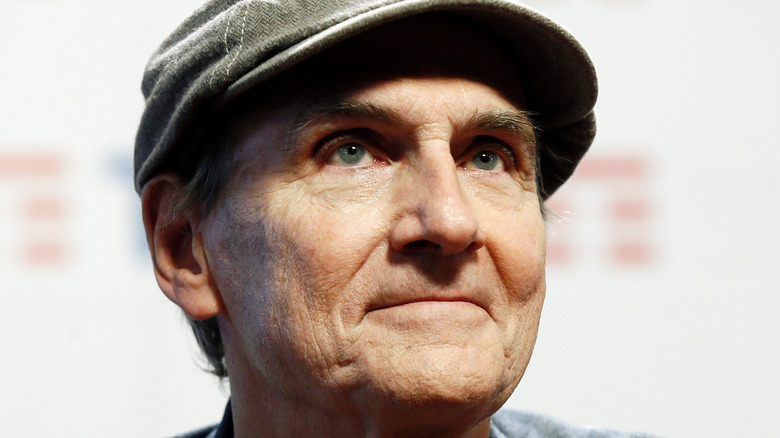 Andrea Raffin/Shutterstock
Singer-songwriter James Taylor will go down in history as one of the seminal musicians of his era, providing fans with a slew of radio-friendly, easy-to-listen-to hits. Those include, among multiple others, "Fire and Rain," "You've Got a Friend," and "Sweet Baby James."
Considering that his career has spanned decades and that over the years he's been associated with songs written by both himself and by collaborators, Taylor himself could be forgiven for not having a favorite James Taylor song. As it turns out, however, one of his tunes has had a lasting impact beyond just being recognized as a great song — it's become an unofficial anthem of a university and state, according to The Daily Tar Heel. What's more, as The Paul McCartney Project Notes, the song didn't do well on its first release on Taylor's self-titled debut album and failed to gain traction when recorded by other artists as well. Indeed, the song only became big after Taylor re-released it on a "Greatest Hits" album a few years later.
Carolina In My Mind was born from homesickness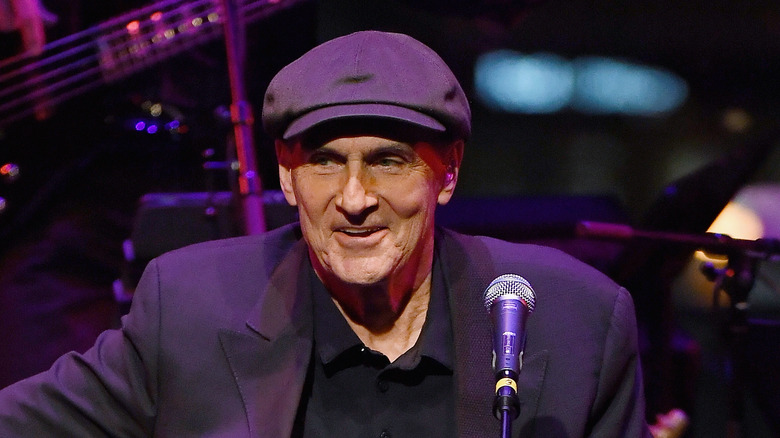 Nicholas Hunt/Getty Images
Back in the late 1960s, as American Songwriter notes, Taylor found himself in Spain while recording an album for the Beatles' Apple Records, and one night he met a woman and got stranded with her. Specifically, he'd gone to the island of Formentera, met Karen (whose name appears in the song), missed his ferry back home, had no money for a room, and spent the night at a cafe being homesick for his boyhood home of North Carolina. "I started getting homesick and I thought of this song and my home so far away and wrote 'Carolina In My Mind' as the sun was coming up," he said.
Decades later, Taylor would tell "Watch What Happens Live" host Andy Cohen, via CNN, that "Carolina In My Mind" is certainly the favorite song of his fans, if not his own favorite as well. "The song that I seem to perform most frequently is 'Carolina In My Mind.' I'm proud of that one, yeah," he said.