Tragic Details About Avicii's Death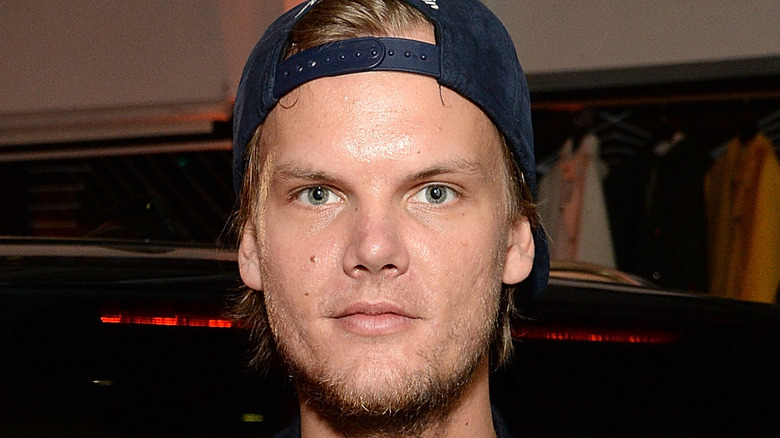 Michael Kovac/Getty Images
Swedish-born Tim Bergling was one of the world's most renowned DJs (via Refinery 29). Avicii, as he was known to the world, is considered an EDM pioneer and is recognized for bringing the genre into the mainstream. According to All Music, Bergling was born in 1989 and began making music in his bedroom when he was a teen. Soon, he was uploading his music online and receiving exposure. Bergling quickly signed a recording contract. Per Elite Daily, one of Bergling's friends told him the word Avici means "the lowest level of Buddhist hell" and Bergling chose it for his MySpace handle, adding an extra "i" at the end. The name stuck.
In 2010, Avicii released several songs including "Seek Bromance." Although the song performed well on European charts, it didn't bring Bergling much notoriety. That would come later, in 2011, when he released his song "Levels" (per The Famous People). The song, which samples Etta James' "Somethings Got a Hold of Me," turned Bergling into an international superstar as it topped charts worldwide. It ultimately led to a collaboration with famed DJ David Guetta and a Grammy nomination.
In 2014, Bergling released his debut album "True" which featured another chart-topper, "Wake Me Up." The Atlantic reports that at the time, it was the most-streamed song on Spotify ever. Unbeknownst to the world, however, Bergling's grueling tour schedule was starting to take a toll on his physical health. His newfound fame had also increasingly worsened his fragile mental health (via The Guardian).
Avicii dealt with anxiety and depression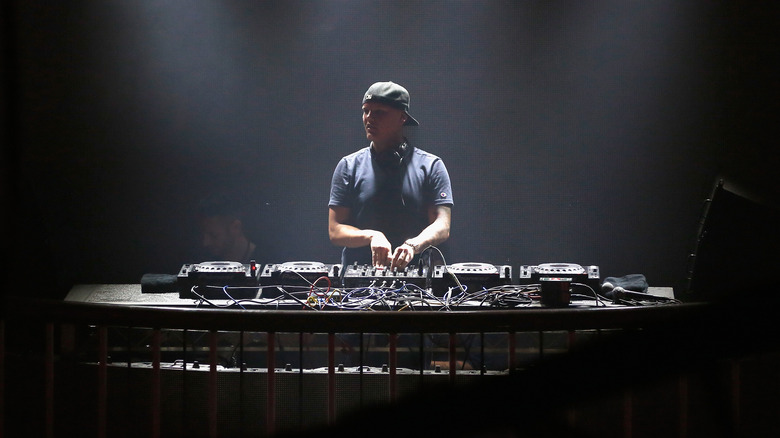 Rich Polk/Getty Images
According to Billboard, Bergling's health woes began in 2012 when he was hospitalized for acute pancreatitis as a result of "heavy drinking." He later said in a documentary that if he didn't drink, he would "get more and more nervous before shows" (via The Guardian). A year later, doctors advised Bergling to get his gallbladder removed. He refused and by 2014, he was once again hospitalized and forced to cancel his set at a Miami music festival. Per Refinery29, Bergling had to eventually cancel the rest of his scheduled 2014 performances due to undergoing gallbladder surgery.
Though he would briefly return to the stage, Bergling announced his retirement from performing in 2016 (per Billboard). He stated that it was the best choice for his health and that he would still be making music. Moreover, Bergling confessed that the "scene was not for me." Though he did not divulge specifics, he noted that was more of an "introverted person." Before making the announcement, Bergling allowed his personal and professional life to be filmed for a harrowing documentary titled "Avicii: True Stories." The director, Levan Tsikurishvili, later stated that it was clear he was not comfortable with the concept of fame.
Perhaps even more disturbing, Bergling and his manager both admit that his lifestyle as a professional DJ would eventually kill him. Affinity Magazine reported though he was struggling with severe mental health issues including anxiety and depression, no one on Bergling's team seemed to provide him with the support he needed.
Avicii died at 28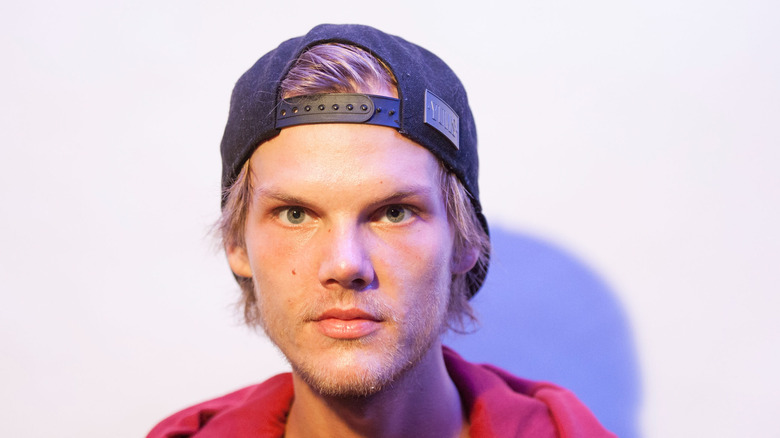 Gabriel Olsen/Getty Images
Rolling Stone reports that in April 2018, Avicii traveled to Oman to visit friends and to take a break. Everyone who had contact with him during that time noted that he seemed excited about his new music and was enjoying his vacation. Per the New York Post, Bergling was also meditating for hours on end and a friend in Oman later called his father, Klas Bergling, stating that he was not eating or talking because of it. Nonetheless, it came as a shock when Avicii died on April 20 at just 28 years old.
Although his cause of death was not immediately released, Bergling's family made a statement that implied he had committed suicide (via NME). They noted "He could not go on any longer," and cited his "extreme stress" and search for peace. According to Business Insider Australia, foul play was not suspected in Bergling's death. Although an official autopsy report has never been released, TMZ writes that the DJ used broken glass to commit suicide. Specifics are hazy, but it's believed he broke some sort of glass bottle and either used the glass shards on his neck or wrist.
In his last diary entry before his suicide, Bergling eerily wrote that "The shedding of the soul is the last attachment before it restarts!" In a 2019 interview with CBS, Klas later said he ultimately wanted his son to be remembered for his kind soul. His parents later started the Tim Bergling Foundation and released his third album "Tim."
If you or anyone you know is having suicidal thoughts, please call the National Suicide Prevention Lifeline​ at​ 1-800-273-TALK (8255)​.