The Untold Truth Of Betty White's The Pet Set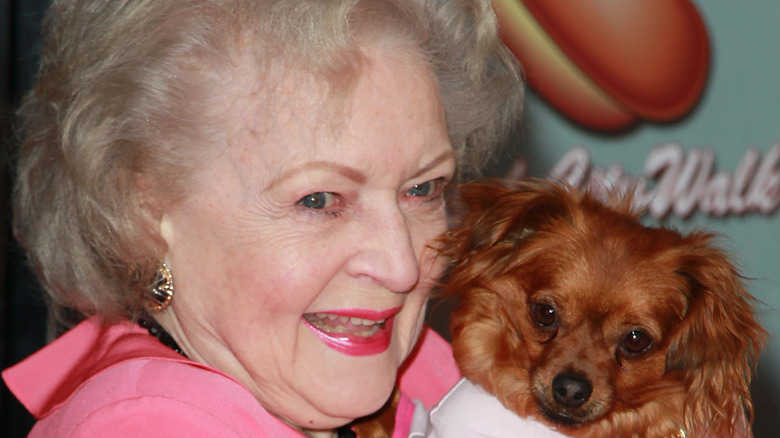 David Livingston/Getty Images
The death of legendary actress Betty White came at the tail end of 2021, stunning her longtime fans. The 99-year-old performer was just weeks away from celebrating her 100th birthday on January 17, but on December 31, 2021, "The Golden Girls" actress died. Since her death, people remember White for her long-time success and the contributions she's made to both television and animal causes.
White made her TV debut in the late '40s as an actress but quickly found a home on the talk show circuit as both a host and guest. In 1971, White was the host of a show called "The Pet Set." The concept of the show was animal education, with White interviewing various celebrities and famous friends about their pets or inviting them on the show to meet wild animals.
There were a variety of animals that paid a visit to White's set — exotic and domestic, both small and large — ranging from big cats and a baby elephant to snakes and puppies, according to the Associated Press. While the show only lasted for a year, a DVD set of all the show's episodes was released in February 2021. 
Betty White said The Pet Set was always a favorite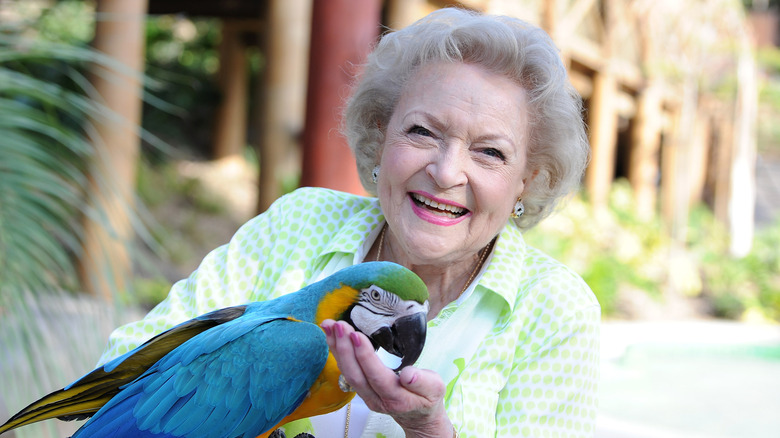 Angela Weiss/Getty Images
Fifteen years before "The Pet Set," Betty White hosted her first self-titled talk show in 1954, according to IMDb. It was short-lived but it gave her hosting experience. Afterward, she participated as a guest and panelist on other shows, but wouldn't have her own show again until the '70s when she and her husband, TV personality and host, Allen Ludden, pitched a new show. Per Associated Press, it was a series concept that White had long had in mind. 
White told the Associated Press, "When Allen and I started our own production company so many years ago, the one show I wanted to do was 'The Pet Set.' Allen's offices were the most exciting in the building because we were the only show pre-screening guests who were furry and four-legged." 
The 30-minute show premiered in September 1971, per IMDb. It featured dozens of celebrities in its 39 episodes, including White's good friends Mary Tyler Moore, Carol Burnett, Vincent Price, and Merv Griffin, among many more. Along with famous names, animal trainers also appeared on the show where they would talk about various animals. 
Of course, White made contact with a lot of these creatures. A self-proclaimed animal lover and pet owner, White relished in interacting with all of the show's "guests." While "The Pet Set" only had one season, White maintained that the show was always one of her favorites, per the Associated Press.