Everything We Know About Betty White's Final Resting Place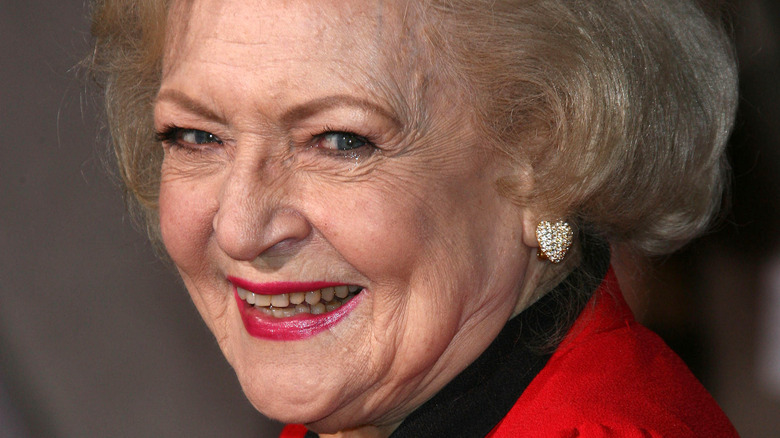 s_bukley/Shutterstock
Betty White died on January 31, 2021 at the age of 99, just a few weeks before her 100th birthday. If you want to honor her today, you could watch a selection from her incredibly prolific career, including star turns on the sitcoms "The Mary Tyler Moore Show," "The Golden Girls," and "Hot in Cleveland" (per IMDb). But will she have a gravesite well-wishers can visit?
The five-time primetime Emmy winner was married to game show host Allen Ludden until his death in 1981, according to People, and always imagined that the two would be reunited after she died. "She always wanted to be with her most beloved husband Allen Ludden," her friend and agent Jeff Witjas told People, via Parade. "She believed she would be with him again." It is possible that she could also join Ludden in a more physical way by being buried alongside him at Graceland Cemetery in Mineral Point, Wisconsin.
Wisconsin, California, Illinois, or somewhere else entirely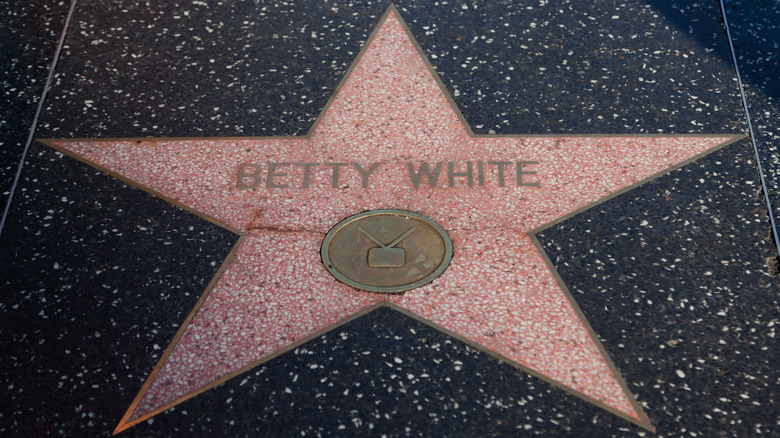 Tami Freed/Shutterstock
Graceland Cemetery is about 50 miles southwest of Madison, according to Parade. Mineral Point residents apparently take great pride in their city's connection to Ludden and White. "Allen Ludden and Betty White is our connection to Hollywood here in Mineral Point," said Jason Basting, the mayor of Mineral Point, to WBAY. "For a small town of 2,600 people, it's pretty neat to have that kind of connection and she's a legend."
Parade speculates the animal-loving actress could also be laid to rest in her town of Carmel, California, or her birthplace of Oak Park, Illinois. But already, there is a public shrine to Betty White at her star on the Hollywood Walk of Fame, according to the The Washington Post. In a lovely touch, her star is next to her husband's, per People. "Don't be surprised if in the wee hours of the morning our stars are fooling around," White said when her husband's star was first unveiled.