Whatever Happened To USA Figure Skating Star Kristi Yamaguchi?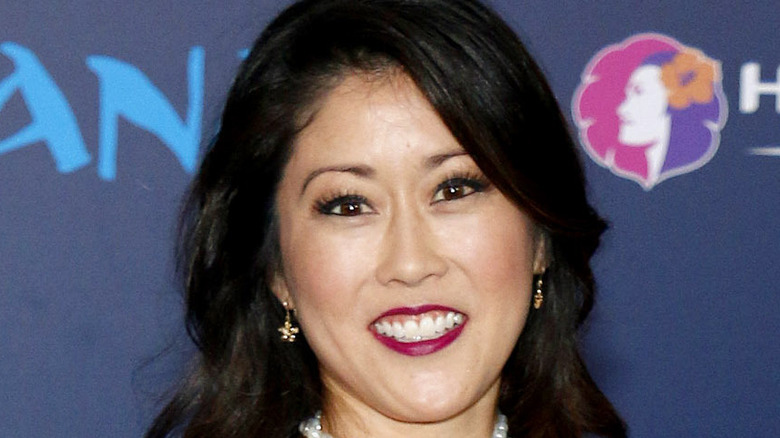 Tinseltown/Shutterstock
Kristi Yamaguchi had an interesting start as a figure skater. She was born with club feet, which required her to wear casts, braces, and corrective footwear in the early years of her life. She showed interest in ice skating at 5 years old, and her doctors allowed her to partake in the activity, as they deemed it beneficial for her condition. "The braces hurt my legs a lot, and I remember trying to walk with a bar in between my feet — I had to shuffle. I was lucky they corrected it when I was so young. Skating wasn't assigned to me, but when I wanted to skate, the doctors said it would help," Yamaguchi said (via United States Olympic & Paralympic Museum).
Yamaguchi started participating in ice skating competitions in high school, and she and her partner, Rudy Galindo, became champions in a few events in the late '80s. Yamaguchi trained as a solo ice skater in 1991, and she went on to win a gold medal at the 1992 Winter Olympics held in France, as reported by Biography. Yamaguchi's popularity skyrocketed after her Olympic win, and she was inducted into the U.S. Figure Skating Hall of Fame in 1998. The following year, she was inducted into the World Figure Skating Hall of Fame.
Where is Kristi Yamaguchi now?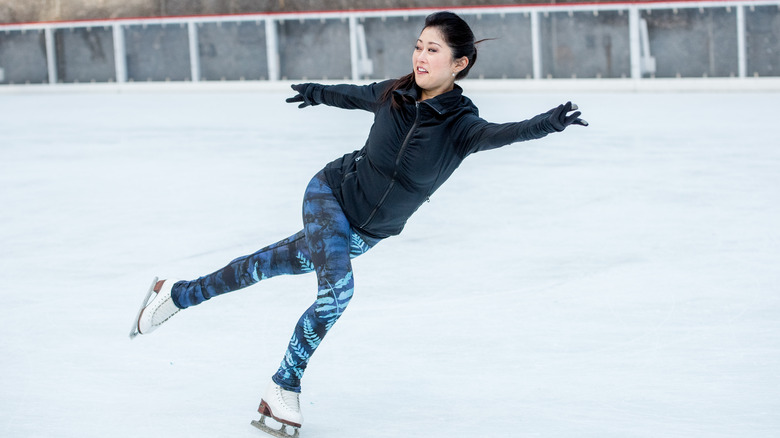 Roy Rochlin/Getty Images
Kristi Yamaguchi founded the Always Dream Foundation in 1996, an organization that gives low-income families access to books and educational materials to improve literacy. In an interview with USA Today, Yamaguchi talked about the inspiration behind creating the foundation. She said that she had to find something else to do after participating in the Olympics. "My mom and dad were active community members — still are — and my mom would ask me, 'What are you going to do now to give back?'" Yamaguchi said that she loved working with children, and that's how she came up with the idea. "That's the legacy of 'Always Dream,' that it put more purpose in my life than just being a former athlete," she said.
Yamaguchi married former hockey player Brett Hedican in 2000, and they have two daughters together. Her youngest daughter, Emma, took interest in ice skating and is now coached by Yamaguchi's former skating partner, Rudy Galindo (via AmoMama). She resides in California and is focused on her foundation and her family. She also tries her best to stay fit and healthy. In November 2021, she told USA Today that she enrolled in kung fu classes to keep her mind and body active.