The Tragic Death Of Kanye West's Mother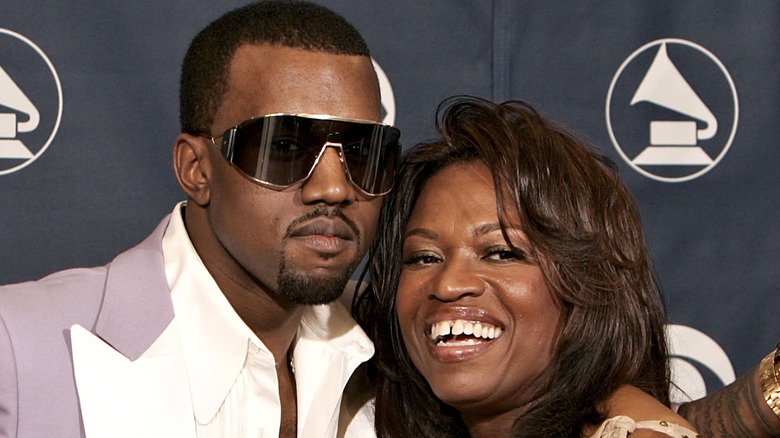 Kevin Winter/Getty Images
Kanye West's 2021 album, "Donda" was not the first time the acclaimed rapper and producer honored his late mother, Donda West, during his career. According to Biography, by 2007, West was on top of the world in terms of his music career. He had spent the beginning of the decade as a sought-after producer before stepping to the center stage and becoming a rapper himself. His three albums, "College Dropout," "Late Registration" and "Graduation" had all netted him critically and commercial acclaim. He alone is seen as the figure who shifted hip hop from the gangsta rap era to a new generation he was now leading.
Then, on November 10, 2007, West's world came to a collapsing halt when his mother, Donda West, died of a heart attack after undergoing a cosmetic procedure. Donda raised Kanye after she divorced her husband and Kanye's father, Ray West, when the young rapper was only three. Kanye would stay with her and spend summers with his father throughout his childhood. 
On his second album, "Late Registration," West penned a tribute song to his mother titled, "Hey Mama," as told by Song Facts. Donda West normally accompanied her son to award shows and ran his charity foundation. After her death, Kanye's own mental health became a concern, as he also soon after broke up with his fiance, and released "808s & Heartbreak" another celebrated album, but filled with lyrics about grief and pain.
Donda West died the day after undergoing cosmetic surgery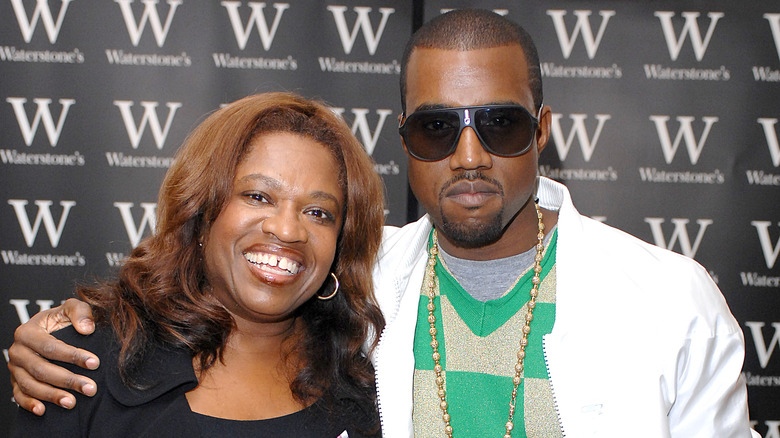 Avalon/Getty Images
According to her autopsy report (via Harper's Bazaar), Donda West underwent a nearly six-hour surgery for liposuction, a tummy tuck, and a breast reduction. The surgeon who performed the surgery, Dr. Jan Adams, said the surgeries occurred without any issues. According to People, her autopsy says that instead of receiving post-operative care at another facility, she returned home with an experienced nurse and two other caregivers, as well as prescribed Vicodin for any pain.
The next day, the 58-year-old West began to experience a sore throat and had pain and tightening in her chest. That evening, she collapsed in her home and was rushed to the emergency room. West would be pronounced dead before the end of the evening. While the Los Angeles County Coroner cleared Dr. Adams of any wrongdoing, the publicity of West's death and the discovery that the doctor had two out-of-court settlements from malpractice suits, the USA Today reports, made him a pariah and caused irreversible damage to his practice.
The autopsy found that West had taken up to "20 pain-killing Vicodins in less than 24 hours" after the surgery. In their final findings, (via MTV) Deputy Medical Examiner Louis A. Peña said, "Ms. West died from some pre-existing coronary artery disease and multiple post-operative factors following surgery."
Donda West's death leads to a new law and scarred her son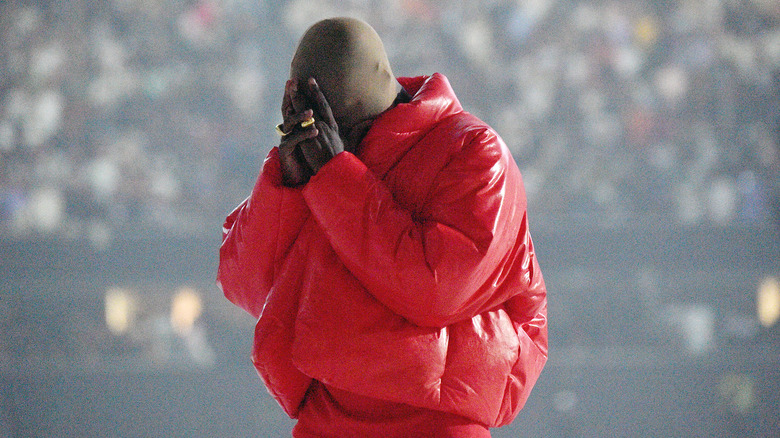 Kevin Mazur/Getty Images
According to the Aesthetics Guide, the death of Donda West prompted California to create a new law requiring all doctors who perform elective cosmetic surgeries to have a physical examination and medical clearance from a medical professional before performing the procedure. This included writing clearance from a doctor, nurse, or physician's assistant within 30 days before the elective cosmetic surgery. The law is named after Donda West.
Three months after her death, Kanye West performed his tribute song, "Hey Mama," live at the Grammys. In a 2015 interview with Q Magazine, the rapper was still haunted by his mother's death (via The Sun), West blames himself for his mother's passing, saying, "If I had never moved to LA, she'd be alive. I don't want to go far into it because it will bring me to tears." According to The National News, West's ex-wife, Kim Kardashian, said she worried about her husband's behavior and one of the issues she felt West was still dealing with was his mother's death.
In 2021, West released his 10th studio album, "Donda." According to Vox, the album broke streaming records and racked up 94 million on Spotify and 60 million streams on Apple Music.