You Wouldn't Want To Meet Kanye West In Real Life. Here's Why
Robin Marchant/Getty Images
First off, it's important to keep in mind that Kanye West has spoken publicly about his bipolar disorder. It's a difficult condition to live with, and it's poorly understood. The details of West's diagnosis aren't anybody's business but his, but scattered interviews and public comments have given the public a fraction of a look at the unique position of living with both an intense personality disorder and the alien lifestyle of a celebrated musical phenomenon. For all intents and purposes, Kanye West is essentially living on a separate planet from the rest of us, making it functionally impossible to walk a mile in his Yeezys, metaphorically speaking.
With all of that being said:
In 2013, he stated in an interview that Barack Obama couldn't get things done the way that George W. Bush could because "Black people don't have the same level of connections as Jewish people." In 2016, he tweeted "BILL COSBY INNOCENT" and then signed his name in case anyone wasn't sure that it was Kanye tweeting. In 2018, he told TMZ the transatlantic slave trade could be attributed to Black people just kind of letting it happen, stating "400 years? That sounds like a choice."
And so on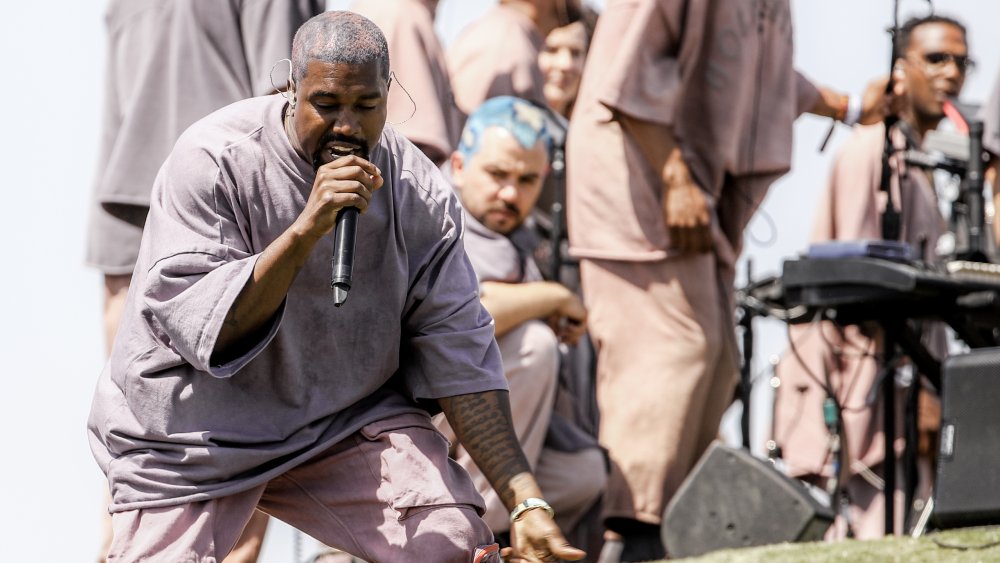 Rich Fury/Getty Images
Everyone remembers when Kanye swooped in on Taylor Swift's acceptance speech at the 2009 MTV Music Video Awards, but you might not remember that he did the same thing in 2006 at the MTV Europe Music Awards.
In 2014, while performing at the Qantas Credit Union Arena in Sydney, West stopped the show and insisted that everyone in the crowd stand up. When one concert goer did not stand, owing to the fact that he relied on a wheelchair for mobility, West singled him out, called the situation "unbelievable," chastised him for making West wait, clarified that no one was exempt "Unless you got a handicap pass and you get special parking," then continued on with the performance. A few days later at a show in Brisbane, he announced "If you cannot prove to me that you are in a wheelchair you need to be standing, if you can it is OK to sit down."
He hijacked a Hurricane Katrina relief benefit to announce that he didn't think George W. Bush cared about Black people, managing in the process to make Austin Powers look uncomfortable. Bush would later call this "one of the most disgusting moments" of his time in office which, no matter how you feel about the guy, did also include 9/11 and a guy throwing a pair of size 10 loafers at him. But on the up side, USA Today reported that Evel Knievel thought he was a pretty swell guy. 
Overall, it's probably not easy being Yeezy, or being around him, simply because his reality is so far from that of the average person, which makes his battle with bipolar disorder even more public, difficult and volatile.