Desmond Tutu's Remains Were Aquamated. Here's What That Means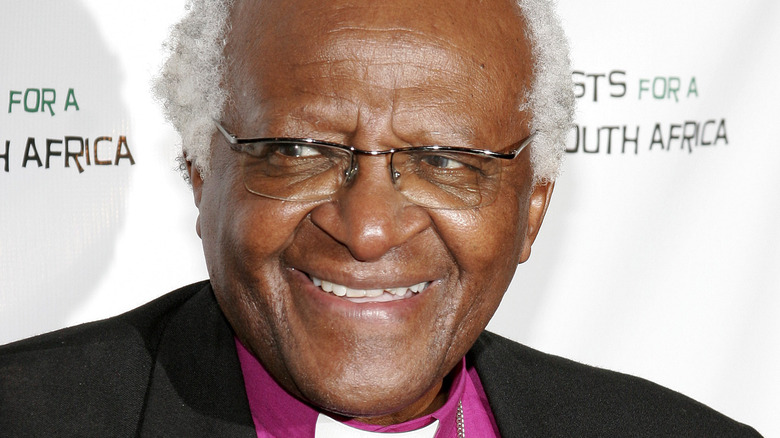 Tinseltown/Shutterstock
Bishop Desmond Tutu, the South African anti-apartheid human rights activist and bishop of Johannesburg and, later, archbishop of Cape Town, died of cancer on December 26, 2021, as The Washington Post reported. The Anglican cleric left behind a legacy of creating change through nonviolence, taking a page out of the books of activists such as Mahatma Gandhi and Martin Luther King Jr. Further, once apartheid became a thing of the past in South Africa, Tutu continued his civil rights activism, advocating for LGBTQ rights, as Voice of America reports, or for the rights of Palestinians, as The Guardian reported.
Oftentimes when a man or woman of Tutu's level of importance dies, their funeral and subsequent memorial (such as tomb or monument) is intended to match their significance in life. Tutu, however, opted for a considerably more low-key send-off, utilizing an eco-friendly disposition, in keeping with his advocacy for the environment.
Aquamation is like cremation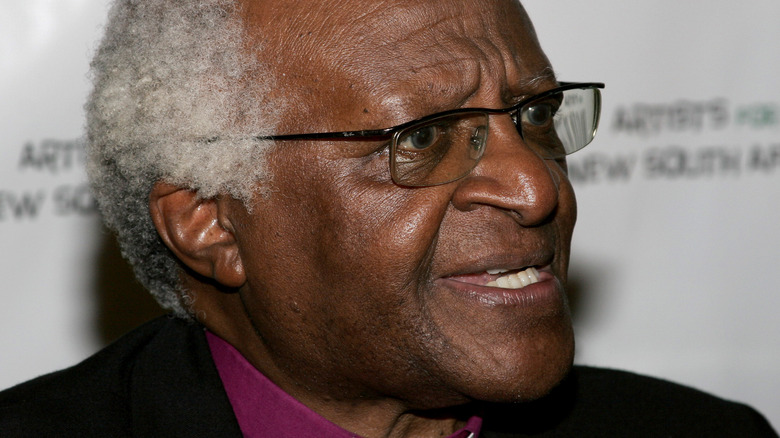 Tinseltown/Shutterstock
Desmond Tutu had been clear in his life that, in death, he wanted his send-off to be simple, humble, and environmentally friendly, as NPR News reports. As such, he opted for a simple pine coffin, and for his body to be disposed of through a process known as aquamation. The process is similar to cremation in that it ends with the body of the deceased being rendered into ashes. However, unlike cremation, which requires a furnace heated to as much as 1,600 degrees Fahrenheit, aquamation involves putting the body in a water bath that contains a 5% alkaline solution, and then heating the mixture up to approximately 300 degrees Fahrenheit to decompose the body. Both cremation and aquamation still largely leave the bones intact; those are generally ground up mechanically and joined with the rest of the ashes.
According to Funeral Circle, aquamation can cost around $2,000-$3,300. Cremation, on the other hand, costs about $1,100 to $2,000, and a traditional burial is in excess of $10,000. According to Nolo, aquamation is not currently regulated in all 50 states.