What Happened To Doris Day's Son?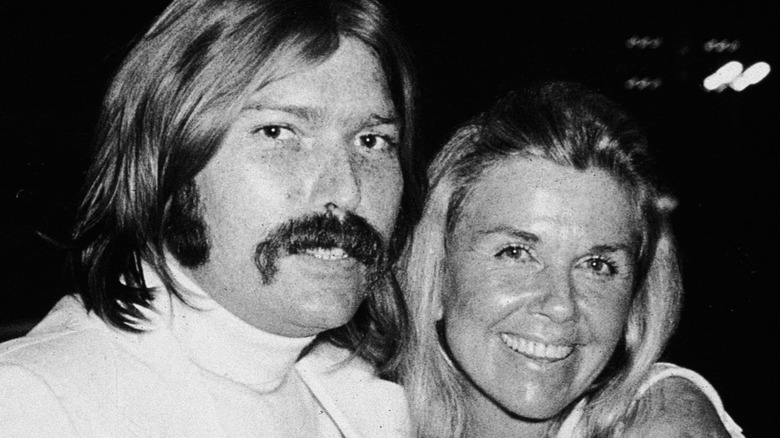 Hulton Archive/Getty Images
Famed singer and film star Doris Day had only one child. She and her first husband, Al Jorden, welcomed their son Terry on February 8, 1942, according to The New York Times. Terry was later adopted by Day's third husband, Martin Melcher, and then took the surname Melcher. Terry started out by following in his mother's footsteps, recording his first music demo in 1961 (via The Guardian). While his singing didn't land him a record deal, it was good enough to earn him a spot in Columbia Records' producer training program.
Music became Melcher's life. He worked on songs for some of his mother's films, including the title song for 1963's "Move Over, Darling." Teaming up with Bruce Johnston, later a member of the Beach Boys, Melcher performed as Bruce & Terry and had some chart success with the song "Summer Means Fun" in 1964. He also brought the band the Rip Chords to Columbia Records and helped them with their biggest hit, "Hey Little Cobra."
Melcher helped launch the career of the folk rock group The Byrds. He was instrumental in the making of such hits as "Mr. Tambourine Man" and "Turn! Turn! Turn!" in the mid-1960s (via Discogs). Melcher also worked with Paul Revere & the Raiders, and helped craft such hits as "The Great Airplane Strike" (via AllMusic).
Terry Melcher made Charles Manson angry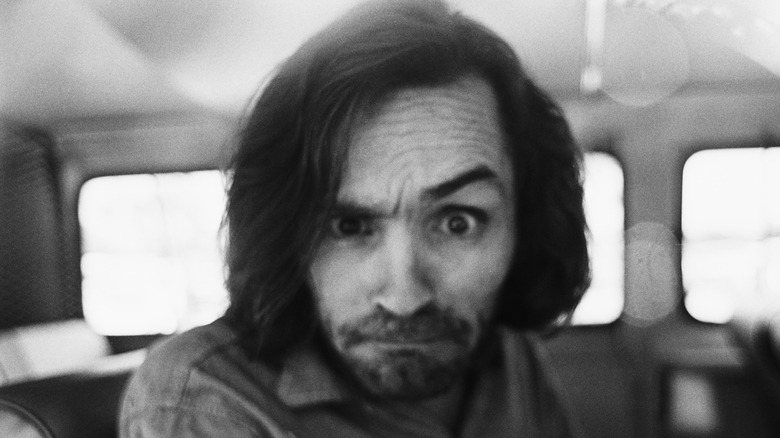 Michael Ochs Archives/Getty Images
By the late 1960s, Melcher was a well-known figure in the Los Angeles music scene. He served as a producer on his mother's TV series, "The Doris Day Show," which debuted in 1969 (via Internet Movie Database). But Melcher became more famous as the possible intended target of Charles Manson's followers when they went to his former residence on August 9, 1969. They murdered four people staying there, including actress Sharon Tate, who was eight months pregnant at the time (via People magazine).
Melcher had met Charles Manson through his friend, Beach Boys member Dennis Wilson. Manson wanted Melcher to help him with his singing career, but Melcher refused. Many have thought that Manson dispatched some of his followers to 10050 Cielo Drive in Los Angeles' Benedict Canyon area to get revenge on Melcher. But Melcher and his then-girlfriend, actress Candice Bergen, had moved out the previous December. His mother had insisted that he move into one of her properties after hearing about Manson's "scary antics, his brandishing of knives, his zombie followers," according to Mike Love's memoir, "Good Vibrations: My Life as a Beach Boy" (via People magazine).
Terry Melcher had a hit with Kokomo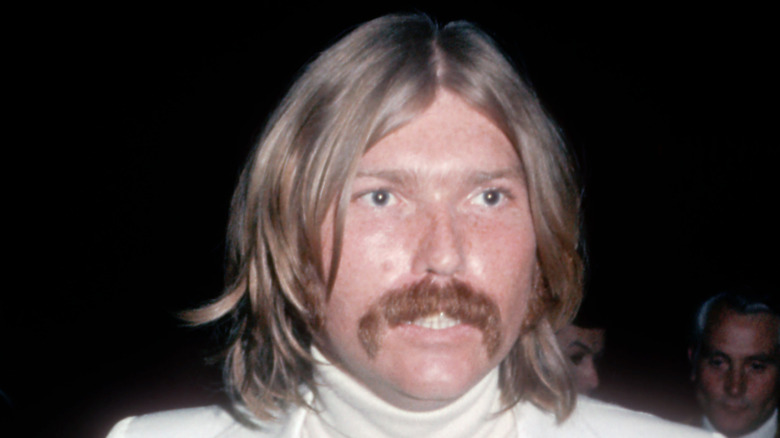 Michael Ochs Archives/Getty Images
Around the time of the Tate murders, Melcher reunited with the Byrds to produce several of their albums. He worked on his own music career, putting out two solo albums: his 1974 self-titled effort and 1976's "Royal Flush." After that, his career seemed to flounder for years until he enjoyed a brief comeback with the Beach Boys' song "Kokomo." The song, which he produced and helped write, was featured on the soundtrack to "Cocktail," starring Tom Cruise. This catchy, tropical tune became a big hit in 1988 (via AllMusic).
Melcher reteamed with his mother in the 1980s to work on her short-lived series "Doris Day's Best Friends" as an executive producer (via Internet Movie Database). Melcher also helped his mother with her business affairs and her charitable efforts, including the Doris Day Animal Foundation (via The New York Times). He died on November 21, 2004, after battling cancer for years. Melcher was 62 years old, and he was survived by his mother, his wife, and his son.